November 21, 2013
The Best Man Holiday
I'd imagine it is really hard to make a sequel for a film fifteen years later. Especially a movie that wasn't a big commercial success, but that is just what The Best Man Holiday decided to do. If Before Midnight can complete an eighteen year trilogy, set that many years apart, why can't this film do the same?
For those of you looking to watch this film without the first film, The Best Man, I would advise against it. Holiday does its best to catch you up through an opening credit montage, but without the first film, you will probably be lost for at least a good half hour into the film.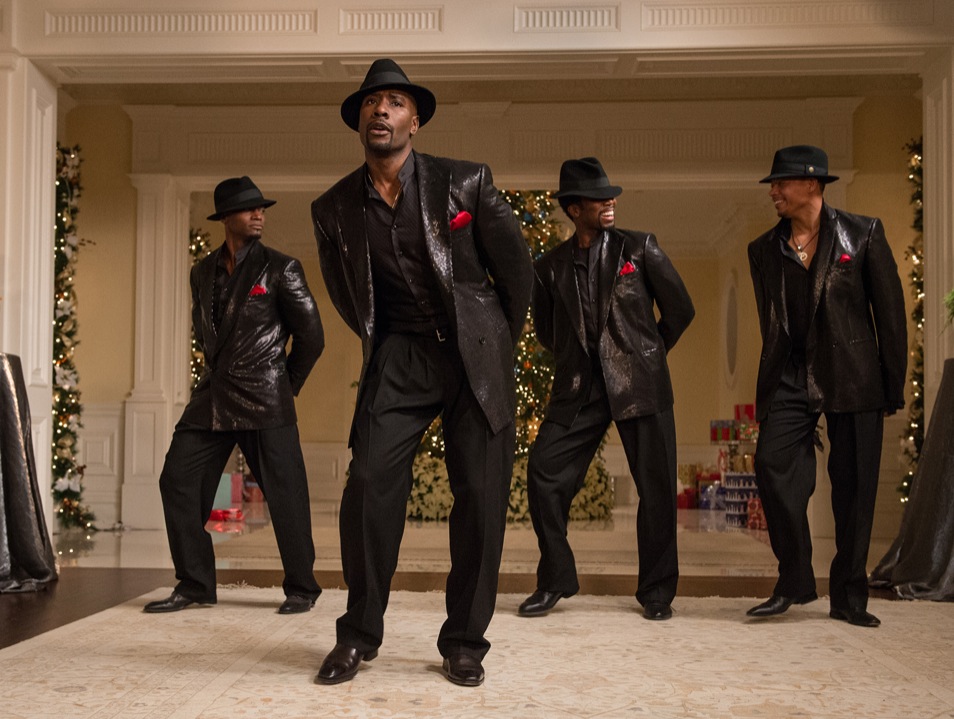 But you don't have to know the first film to know that this scene gunna be gud.
After all, its been 15 years since our gang of friends last hung out, since the wedding of star New York Giants running back, Lance (Morris Chestnut) to his lovely lady Mia (Monica Calhoun). But Mia has been persistent, and really wants all Lance's old friends back into his life. After all, he is set to retire from the NFL after the last game this season, in which he might break the all time rushing yard record. So eventually the gang agrees to spend their holidays in New York, despite the turmoil in their own lives.
Like Harper (Taye Diggs), who hasn't had a best selling book in awhile and was recently laid off from NYU thanks to budget cuts. The good news is, his wife (Sanaa Lathan) is finally pregnant and almost due (despite years of bad luck on that front). The bad news is they are broke. His agent suggests he gains the rights to do the biography on Lance, his old friend, as a sure way of getting him back into fray.
Julian (Harold Perrineau) has gotten his life together and started up a school that runs solely off of donations, with his wife (Regina Hall) with an administration position. But when her past profession as a stripper comes up through a YouTube video, losing Julian $2 million in funds, will he be able to still accept the past that he knew he was getting in to? His ex, Shelby (Melissa De Sousa) went from controlling to drama queen, and is a star of one of those "Real Housewife" shows now. She is a friend of Mia, so of course she gets invited too, just to make Julian miserable.
Quentin (Terrence Howard) is loving the single life, a general foul-mouthed comic relief, and a music producer or something. Let's just say he too is pretty rich.
Jordin (Nia Long), the woman Harper used to like before his wife, is now a head executive at MSNBC and dating Brad (Eddie Cibrian), a white man.
All of these issues and a lot more come up during the week, as disease has also taken hold of one of our members, turning this comedy-drama into a drama-comedy for the second half.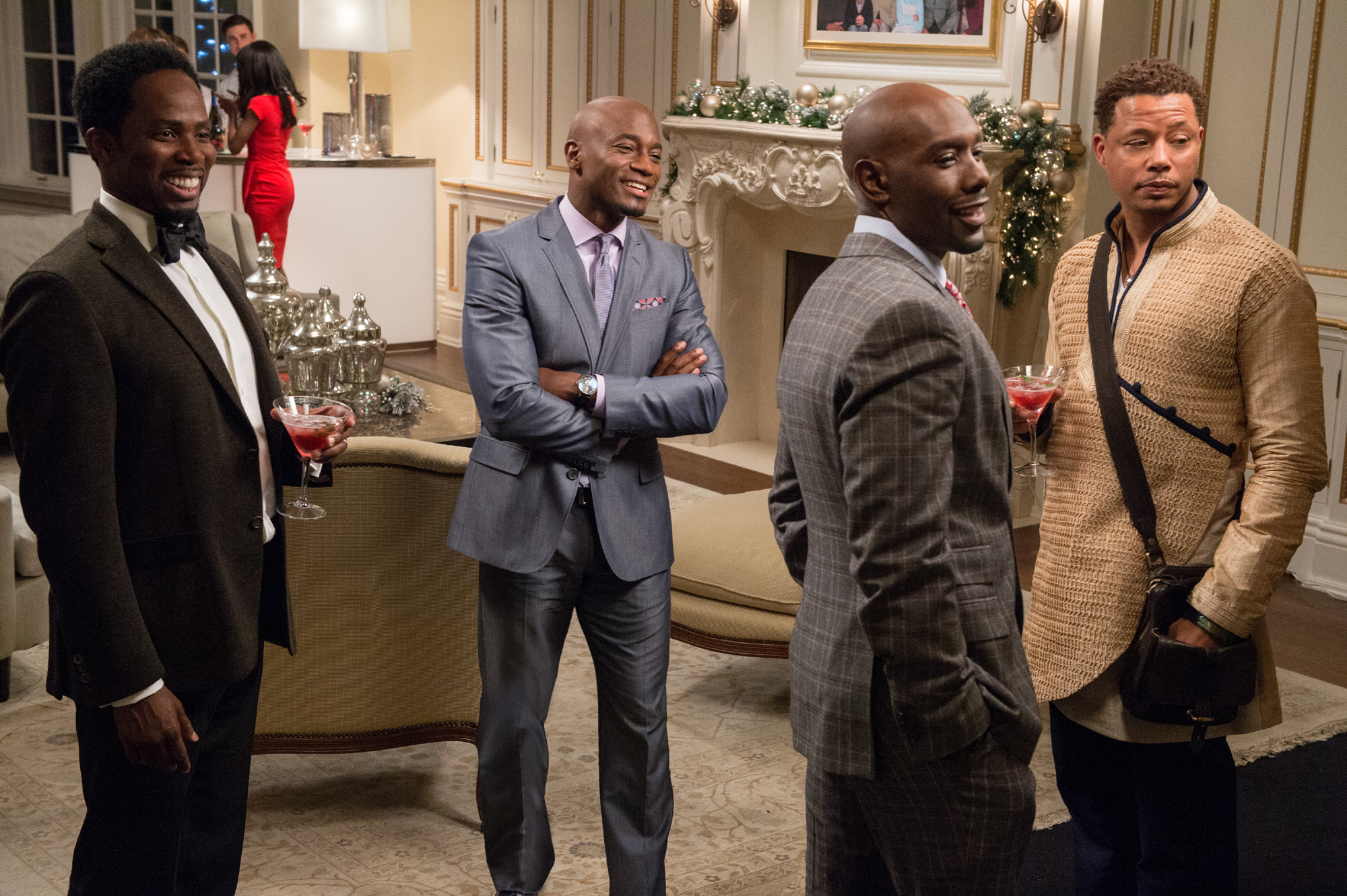 Best dressed goes to Michael with the bow tie, I think.
I never thought I would have a lot to say about The Best Man Holiday, but here I am. I should note I never saw the original movie when it came out, seeing it for the first time earlier this week. It was okay and was interesting to see a lot of now bigger stars in some of their first big roles. I was pleased that it was a movie with an all black cast, their color had almost nothing to do with their characters/identity and everyone was just a person. Holiday continues that theme, and more.
Morris mother fucking Chestnut.
The biggest surprise of the movie to me was that man. All the other actors are well known for for their movie or TV roles in the last fifteen years, but not so much Morris. He is only well known for playing a detective/officer in films (Examples One, Two, Three, Four).
Needless to say, these roles never really give him a lot of time to really develop a character or have an amazing personality, but this film allows that to happen. His character is a god and family loving, moral, athletic superstar. It is really hard to not like him, but more importantly, Morris knocks it out of the park. I have never seen him so good, so in character. I want him in more movies, and darn it, I want him to be a lead role.
The movie itself is definitely a tearjerker. There were not many people during my showtime but throughout it I could see and hear sniffling from the fellow movie goers. It wasn't just sad moments, thankfully, but a back and forth between sad and uplifting.
Overall, I would say I enjoyed watching The Best Man Holiday and think it is way better than the first film. Unfortunately, it is also entirely filled with cliches and moments you can see coming from miles away. Nothing is really surprising in the film and it doesn't really offer anything new. Of what the film does offer, it offers a lot of it, and you may get lost in some of the plot lines, but eventually everything will feel in place. If you enjoyed the first film, you will love the sequel.
2 out of 4.