March 13, 2018
The Babysitter
Generally, if you throw the word babysitter in a movie title, it now seems to allude to sexy stuff. Maybe that is because of the film a decade ago, The Babysitters, about sexy underage stuff.
But The Babysitter still has a similar theme going on. Attractive ladies, people who want to bone them, and sacrifices to the dark lord.
Oh wait wait, that last part is a bit different. Although, ritual sacrifice in film usually, strangely, comes with an air of sexual tension too.
The only film to go against this trend is Adventures in Babysitting, which thankfully, is very unsexy.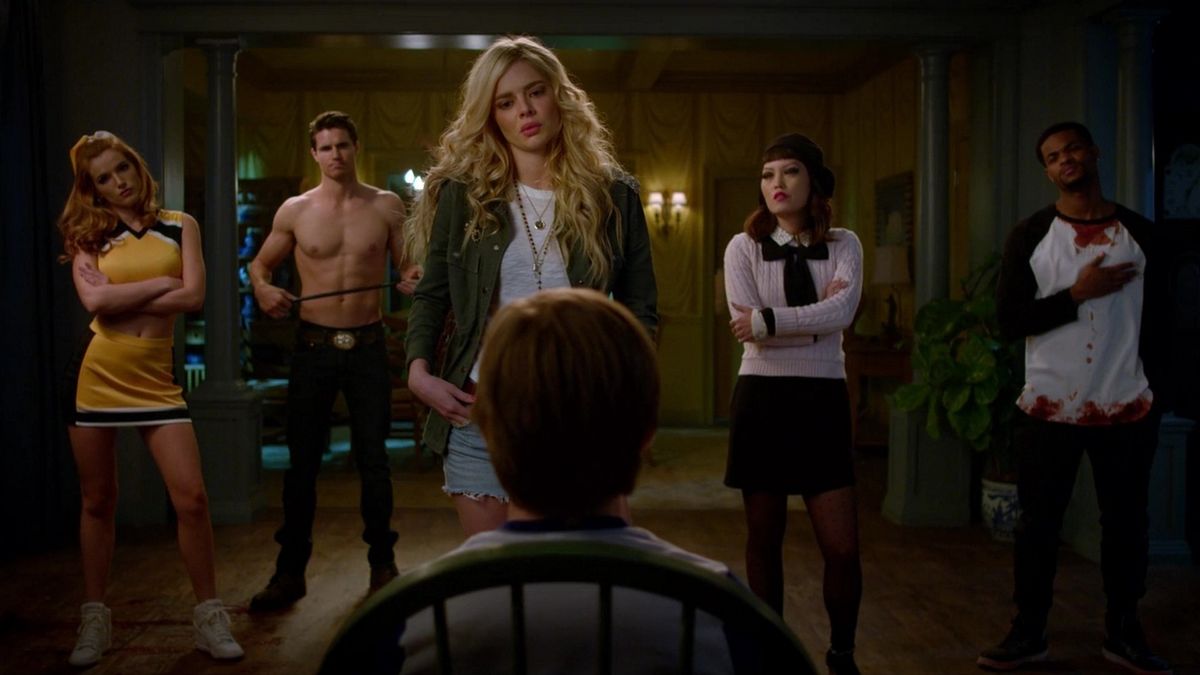 This scene looks photoshopped.
Cole (Judah Lewis) is too old for a babysitter, and yet, he has one anyways. Seriously, he is now in high school. A freshman, but still in high school. His parents (Leslie Bibb, Ken Marino) sometimes take extended weekend trips to stay in hotel rooms in order to rekindle their relationship, and don't trust their son alone. And he is a total straight up nerd, not like he would throw a rager.
But Cole doesn't care too much either, because his babysitter is a total babe. Bee (Samara Weaving) is like a perfect human, with confidence, humor, looks, you name it. She is also down to earth and treats Cole like a real goddamn person, and not some burden. Sure she gets paid to hang out with him, but she seems to be the type to still find him to be a friend.
Convinced by his friend to stay up past bedtime to find out if she ends up having sex with a boyfriend when he sleeps, he instead finds a whole gang of people in his house. Normal, teenage stuff is mostly going on, until one of the group gets stabbed in the head, his blood collected, an unwilling sacrifice.
Holy shit. They are making deals with the devil. They also need the blood of someone pure, which of course means him. This is not how Cole saw his night going. He loved Bee!
Also starring Robbie Amell, Hana Mae Lee, Bella Thorne, Emily Alyn Lind, Andrew Bachelor, and Doug Haley.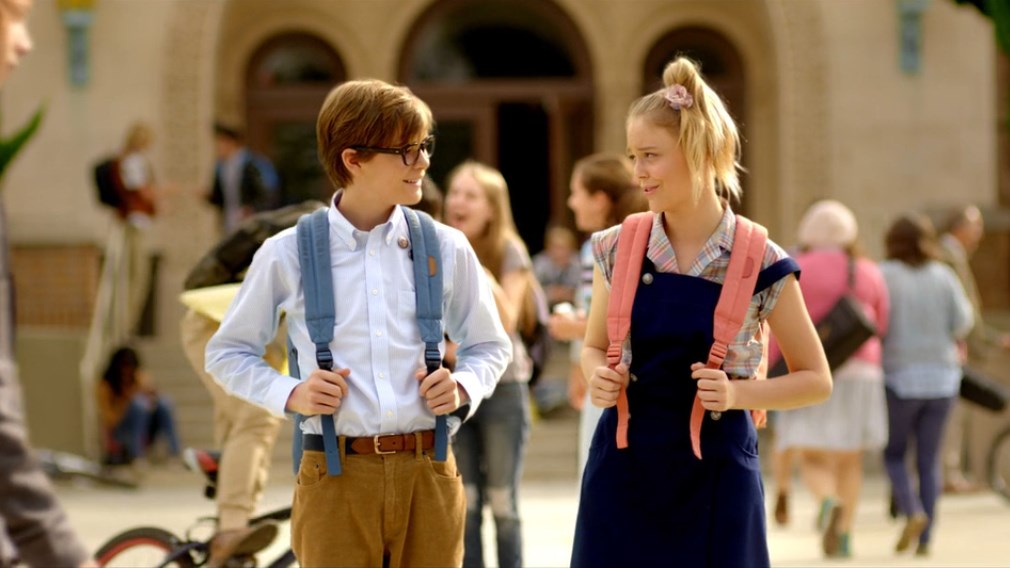 Best friends, no romance at all? They should kiss.
The Babysitter is a very chaotic film and going for a specific audience: one that just wants to have a lot of fun. And honestly, it does feel like a lot of fun.
The film isn't that long and it feels like it takes awhile to get to the point. But it is filled with dynamic and fun camera angles, making seemingly (and actually) boring events early on feel a bit more special. This is a throw back to the 80's in terms of plot, but really it didn't go 80's enough. I mean, if you are going to do a ritual sacrifice for power to the devil, can we get a little bit of devil? Come on.
Instead we get upper aged teenagers having to carry out most of the evil deeds. Once this aspect of the film starts, it gets crazy and stays chaotic until the very end. It was highly entertaining, watching them try to get our main kid, dying in horrific ways, while also not just outright trying to kill him back.
I mean, these real people have some standards, you know?
Amell was the most hilarious of the group, totally doing better than many of his other recent works. Maybe it is just because he had his shirt off the whole time, and that appealed to my senses.
The Babysitter takes awhile to get really going, isn't a great movie at all, but it is very, very fun once it fully embraces its plot.
2 out of 4.