September 3, 2020
The Argument
Sometimes partners argue. It can be over what color the linens need to be, or it could be what color the sheets need to be. It could be over the color of the shower curtain or even the color of a new carpet. I believe couples only argue over colors, if I am not mistaken. I can say that because I don't fight with my wife.
The Argument film is a straight to VOD picture directed by Robert Schwartzman, who is definitely the brother of Jason. This is actually his third film, so it shouldn't be too surprising that some famous people joined it, but also, he is from a pretty famous family and probably has tons of clout. I haven't seen his other films, but one is about a unicorn or threesomes or something.
Anyways, this intro is definitely going nowhere fast, except to this picture right now!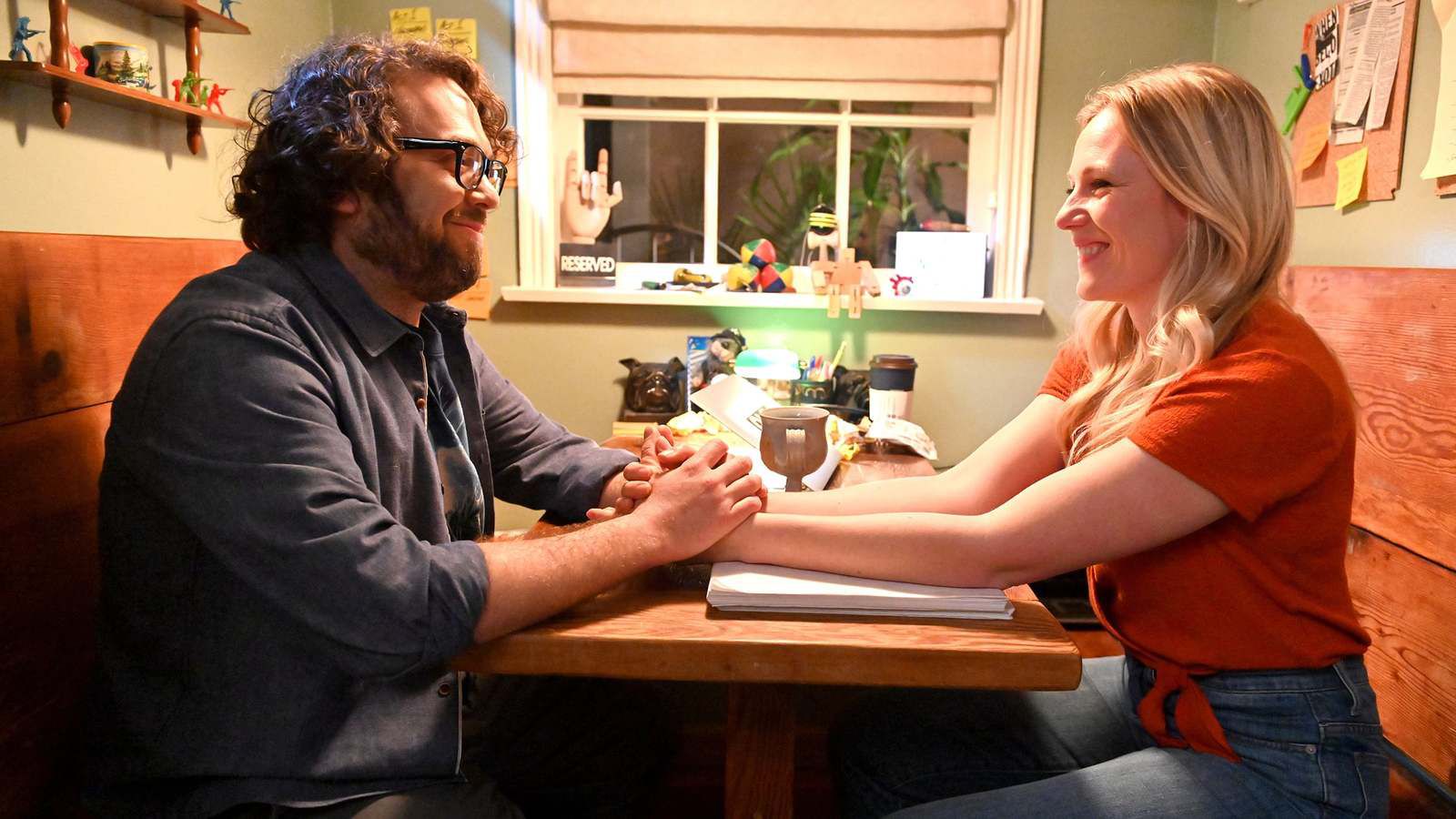 Aw, these cute little love birds are going to argue? I don't see an reason why.
Jack (Dan Fogler) and Lisa (Emma Bell) have been in a relationship for three whole years now. They sometimes fight, but they usually reconcile, but generally there always has to be a winner. Jack is in love and wants to propose to her, in front of their great friends, in a special night in their home. Lisa just finished her role as Constanze in a run of Amadeus, her biggest role as an actress. Jack is a writer, who has written a script for one whole movie!
And after Jack's friend (and agent) and his partner get to their home (Danny Pudi/Maggie Q), Jack is ready for a quiet and fun evening. But oh no! Another couple shows up. Paul (Tyler James Williams) and his girlfriend (Cleopatra Coleman). Paul was also in the Amadeus play as the lead, and did a lot of flirting with Lisa from their characters, and this makes Jack uneasy.
One thing leads to another, discussions and dancing and drinking, and an incident happens at the end of the night that neither feels they are responsible for. So they are going to create the night, with the help of their friends, to figure out who is actually right, and the other arguments that branch from the festivities as well.
Also starring Karan Brar, Mark Ryder, Marielle Scott, Nathan Stewart-Jarrett, and Charlotte McKinney.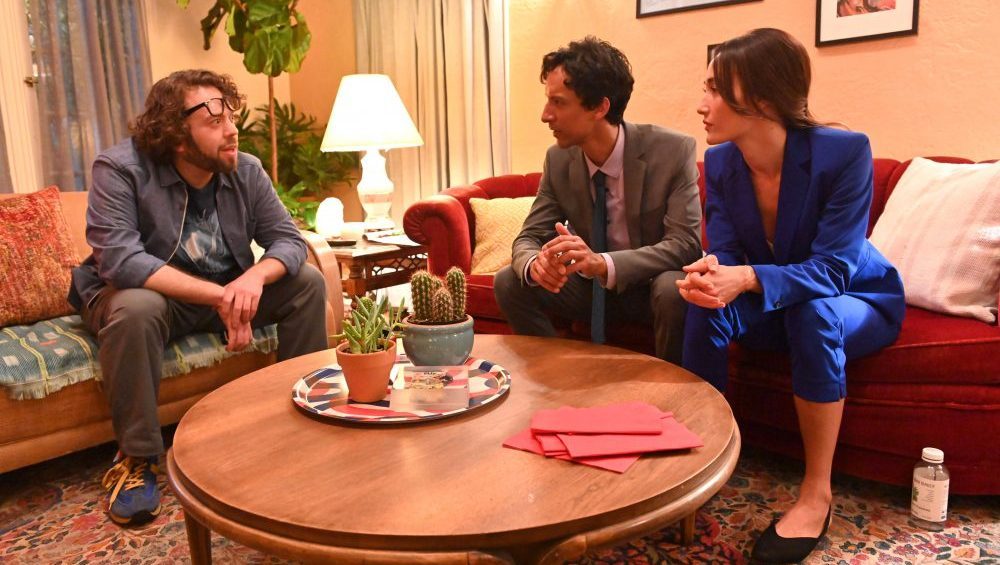 "i'm glad you joined me tonight for a recreation of a recreation again and again."
When I heard the description of this film, I just thought it would be a strange remake of Rashômon. You know, the classic Japanese film where people retell the story from their point of view and they are all different. That is my effective, yet bad description of Rashômon! Anyways, it made sense that this one would be the same way, but with six people at a small party.
And I was wrong! First of all, which is both bad and good. It is bad, because what they actually did wasn't great. The main character tries to literally create the night and conversations with the same people, doing the same food prep, without anyone telling his goal first. It is completely ludicrous. The only reason there is buy in from the others is due to their own arguments and trying to work it out together. And again, it is really dumb seeing this apparently night after night after night. That part feels more ridiculous than anything else.
However, it did finally surprise me for the final night of the argument. It changed things up, and it did it in a fun way. I really loved the ending, making the movie go from an average (to bad with the way things were going) to a pretty good one overall. If they could have made the middle part a bit better, we could have had an excellent film. Why even have someone with a "photographic memory" if they are going to barely use the feature?
I especially liked the extras which I kept vague for a reason. Maggie Q and Cleopatra Coleman were some of the better characters from my point of view, and I also really enjoyed Karan Brar, who grew up from some Disney shows apparently.
3 out of 4.