October 24, 2019
Tell Me Who I Am
Alex Lewis was in a motorcycle accident went he turned 18 years old. A bad one, but it didn't kill him. It did fuck with his brain real good though, giving him that amnesia.
Yes, most of the time amnesia is a dumb plot device in shows who don't know what to write about, because it is super, super rare. But this happened for Alex. When he woke up in the hospital, he didn't know anyone who sat beside his bed, except for Marcus. Who was Marcus?
Marcus was his twin brother. That is good, because if anyone can help Alex with his life, it would be someone who spent most days with him growing up, and someone who knows everything about him. Marcus' job is literally to tell Alex who he is, which is why we got the fun title, Tell Me Who I Am.
And that is a big job for anyone, especially if you have something to hide.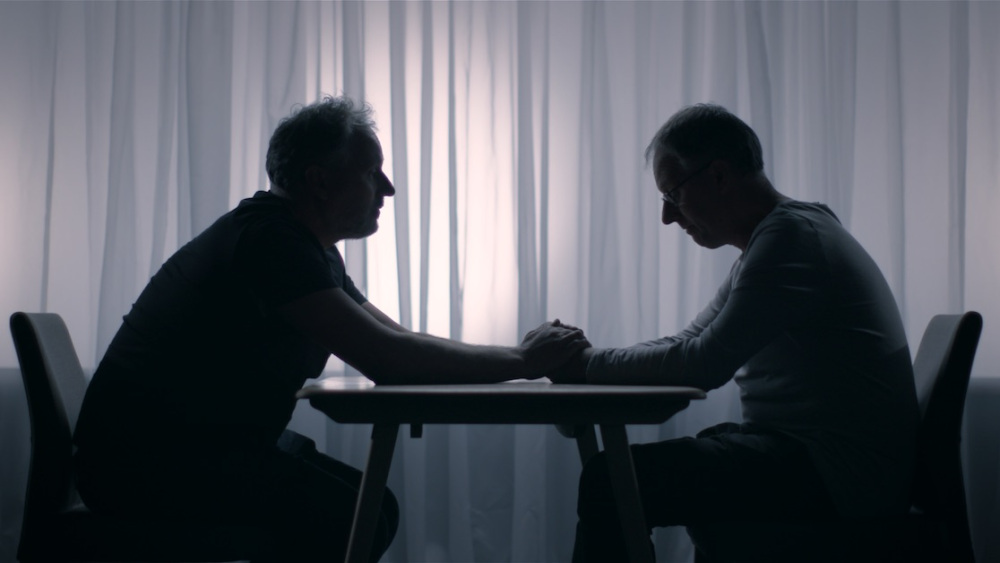 Well, if they turn the lights off, I guess they are mostly hiding from each other.
You see, when Alex asked Marcus about their home and their past, he gave answers and Alex had no reason to question them. He told them about their home layout, their previous vacations, their routine, their parents, their friends and all of that.
Eventually questions got more detailed and less basic, and Alex had answers for them too. Why were his parents like whatever, why did they do blank in their house, why as their dad a jerk. You know, advanced questions.
And it wasn't until after both parents had passed, when they were cleaning out the house together, when Alex found something incomprehensible from what he knew about his own past, and his brother confirmed it when asked. But he refused to give details, and they started to drift further apart.
In this documentary, we hear Alex's side of the story after waking up from the accident, we then hear Marcus' side of the story and why he did what he felt necessary, and we find out what they've been dealing with for the last 20 years apart. But finally? They get to meet in person and just get the truth out there. Alex needs to know for closure, and Marcus has to tell him and relive his own worst nightmares.
This documentary is so goddamn compelling. For basically just being two guys talking separately, than to each other, there is so much to unwrap and follow. It breaks your goddamn heart, especially when you realize that at this point, there is nothing that can be done. The bad people are gone, the lies were told, and now they just have to live out the rest of their lives.
Bless these men for not only going through these terrifying experiences, but by also choosing to tell their story in a compelling and unique way. If it wasn't for Marcus' cowardice, we would have never had something to fucked up to even follow. It is heartbreaking, I never want to see it again.
Thanks, I hate it.
4 out of 4.