When you see the cover for Takers, you probably go "Hey! I know some of these people! It must be good!" To be fair, some of the people are known for being in some decent, and some bad movies. We have Idris Elba, Hayden Christensen, and Matt Dillon, who at least classify as actors. Then Michael Ealy who would be a lot less know, along with Zoe Saldana who people are only starting to recognize.
But then you see Chris Brown and T.I. YES! If you love their music, you will love their acting! I guess that is the idea.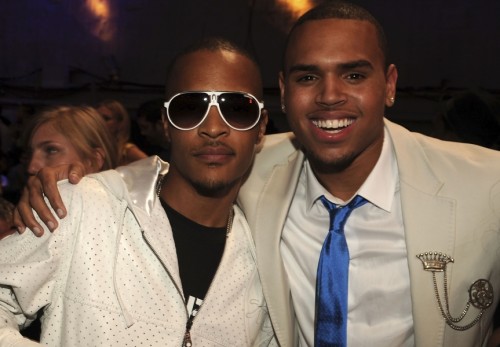 I am probably just upset that 50 Cent didn't get the call.
Lets see! It's hard to really put a finger on what I didn't like about this movie. Mostly because my finger isn't big enough to hit everything at once.
Dillon and some other guy are investigating a very well done bank Robbery. Done by all the guys listed above, but not T.I. or Zoe. Why not T.I.?! (Boom, all 3 "endings in a row). Because he was in prison! From five years ago, he got caught while the rest got away. Thankfully he ain't a snitch. But he does come back after that bank robbery, when everyone is happy, with a new mission right away. In five days.
Seems legit, if not rushed. Russians are involved, just an armored car thing. Some people don't like it (so soon!) and what not. But it happens. And then. Betrayal. (WHO SAW THAT COMING?)
But yeah. A lot of movie happens before the heist, and then the heist actually takes some time. But after the heist, when backstabbing may occur, I think it is only in the last 20 minutes. I think a lot of the "pre-heist" stuff is just super slow, and not well done at all. The actual heist? It was kind of cool. I will give you that. Even with the fuckups. But I had so little interest in the rest of the story, it was crazy.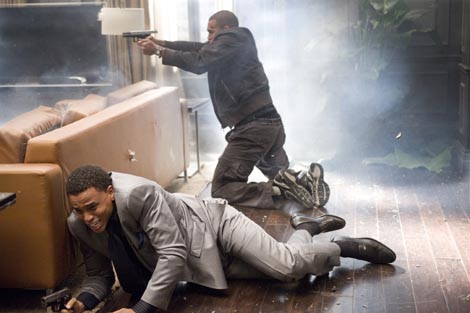 But not as crazy as the fear in his eyes there. Man up!
So uhh yeah. I would rather watch Armored again than this.
1 out of 4.