I have avoided watching One For The Money for a long time. It came out in theaters before I went to them for every movie, but out on DVD after I left Blockbuster and before I needed more DVD filler.
But there it always was, on a rental shelf looking at me, begging to be watched. And every time I nope'd into something else. So why now? Well, I hopped on Netflix, picked a random film category, and went over until I saw a movie that I hadn't seen yet that was recent to review. And that is how One For The Money finally got me.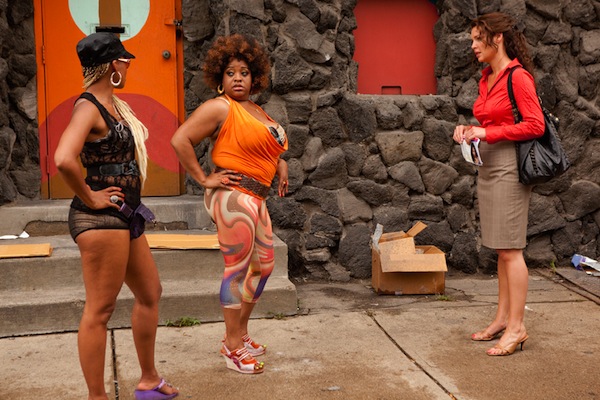 Finally got me, like a prostitute, might finally get free of her pimp. Err.
Stephanie Plum (Katherine Heigl) is poor and out of work. Oh no! She needs cash fast, so she quickly finds out from her family that her cousin Vinnie (Patrick Fischler) runs a Bail Bonds business. You know, find people who don't show up in court, bring them in, and get some of their bond money. Bounty Hunters, if you will. She has no training, no useful detective skills, doesn't know how to fire a gun in anyway, but hey, whatever, she needs cash.
So grabs a high profile target. A cop who used to work vice, apparently murdered someone. It will net her a ton of cash. This Joe (Jason O'Mara) was also her boyfriend in high school though, and her took her virginity then dumped her. Awkwarrrrd. At least she will have the help of this Ranger fellow (Daniel Sunjata) who teachers her some gun tips and what not.
Oh yeah, and of course the Joe claims he was framed and needs time to fix it all. Ehhhh. Why can't making money be easy?!
We also have John Leguizamo, Sherri Shepherd, and Debbie Reynolds playing decently big roles.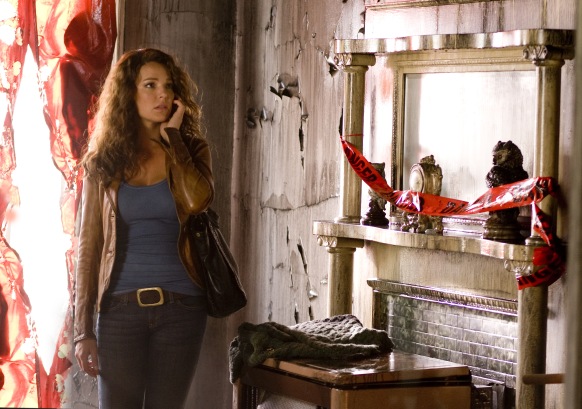 Hopefully she watched enough Dexter to help her with blood splattered crime scenes.
I like RomComs, I do. Katherine Heigl makes me laugh occasional. I had a hard time finding the Com elements of this movie. In fact, it might be closer to a RomAct. Feels more actiony than comedy, and there isn't even a lot of action. The only time I really laughed was near the ending, but that was just because of how ridiculous a few people were acting, and not from any jokes on their own.
What I am really trying to say is this movie felt incredibly boring. I yawned a lot, fighting the sleep that tried to take hold over me (in the middle of the day, not even a late at night viewing). That is definitely not a good sign.
I think part of my boredom stemmed from the fact that everything moved so fast early on that it was kind of confusing just what was going down. I feel like 5 minutes into the movie she already became a bounty hunter. Then there came to be all this conflict for catching that dude who she was mad at. Why so much conflict? Because he is attractive or something? Bull shit, just get your money and let him do his court stuff.
So the chemistry felt very off between Heigl and any other of her costars. Nothing really felt too earnest. Add that with boring, not funny, and just an awkward movie? Yeah, no wonder I avoided it.
1 out of 4.