Finally, a movie that can relate to almost anyone. Neighbors. Hey, I have had neighbors most of my life! Some people live on farms in the middle of no where with no real neighbors. Those people aren't the target audience for this movie though. I doubt they are anyone's target audience really.
Also it is the first big comedy of the summer. Last year we got This Is The End as our first big movie (because I am just making shit up now and ignoring other films, like The Hangover 3. Let me make up this imaginary point, jeez), and that one set a bar too high for most other comedies to follow.
Can Neighbors do the same?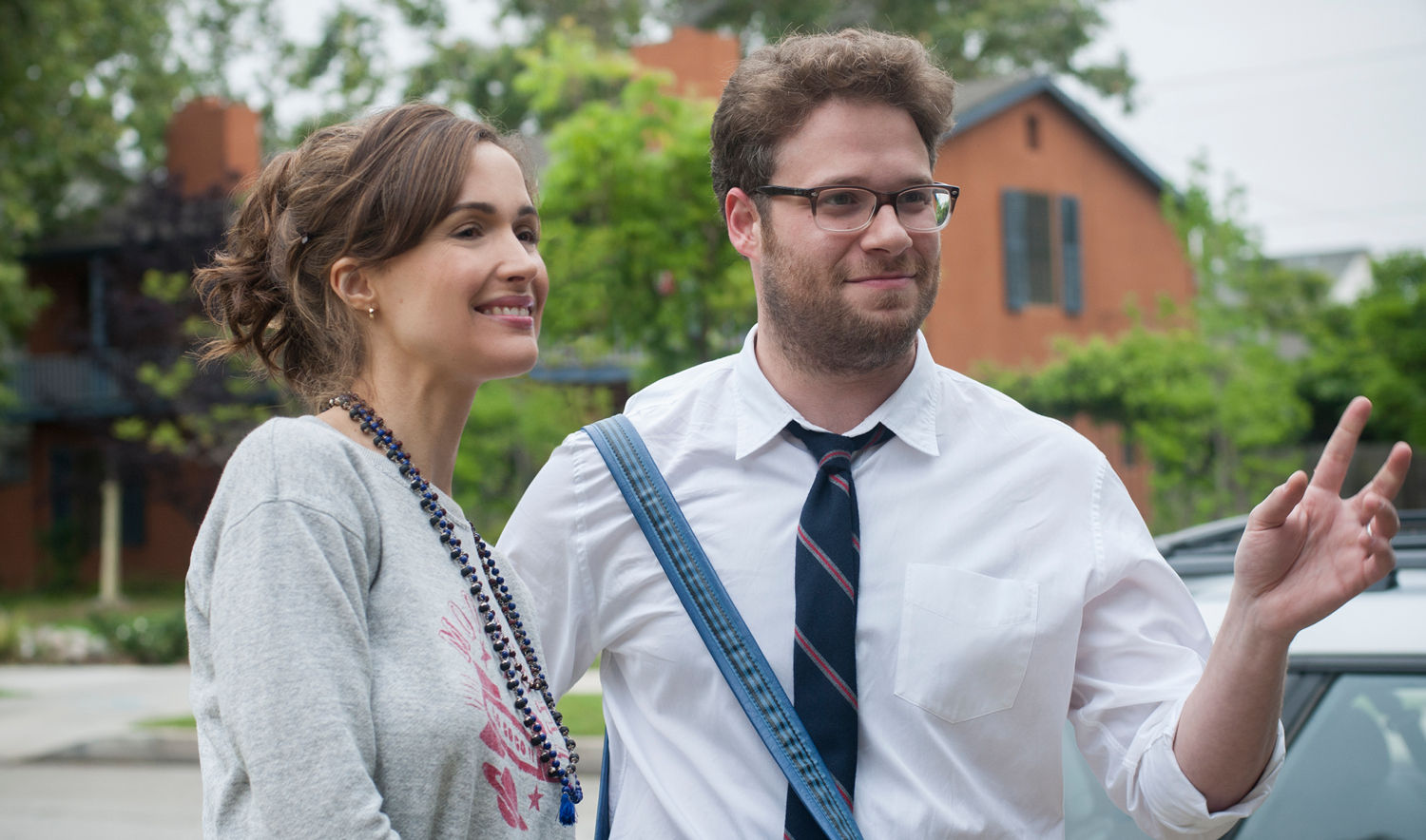 Not with these squares trying to act cool. Nope nope nope.
Mac (Seth Rogen) and, Kelly (Rose Byrne) are adults! They have finally done it! They created a human from their love and they have a house!
But then they got…grr…neighbors! They thought it would be a lovely gay couple. No, it was a frat house. How'd they get a house in the middle of a residential neighborhood? Who knows. But they are stoked, because it is time to party. Their president, THE Teddy Sanders (Zac Efron) and a VP of Pete (Dave Franco).
Mac and Kelly try and be cool about it all. Sure they have a baby, but as long as they are cool, the frat will probably try to keep it down. The frat is willing to be friendly with them, as long as they don't call the cops ever, just them first.
Well, they call the cops eventually after a party that won't end and won't get quiet. That makes the frat angry. They decide to rage war on their neighbors, as they have messed with the wrong frat. Then shenanigans happen. Shenanigans!
We also get Christopher Mintz-Plasse and Jerrod Carmichael as frat guys. And Ike Barinholtz and Carla Gallo as friends of Mac and Kelly. And Hannibal Buress as a cop! But his role is limited.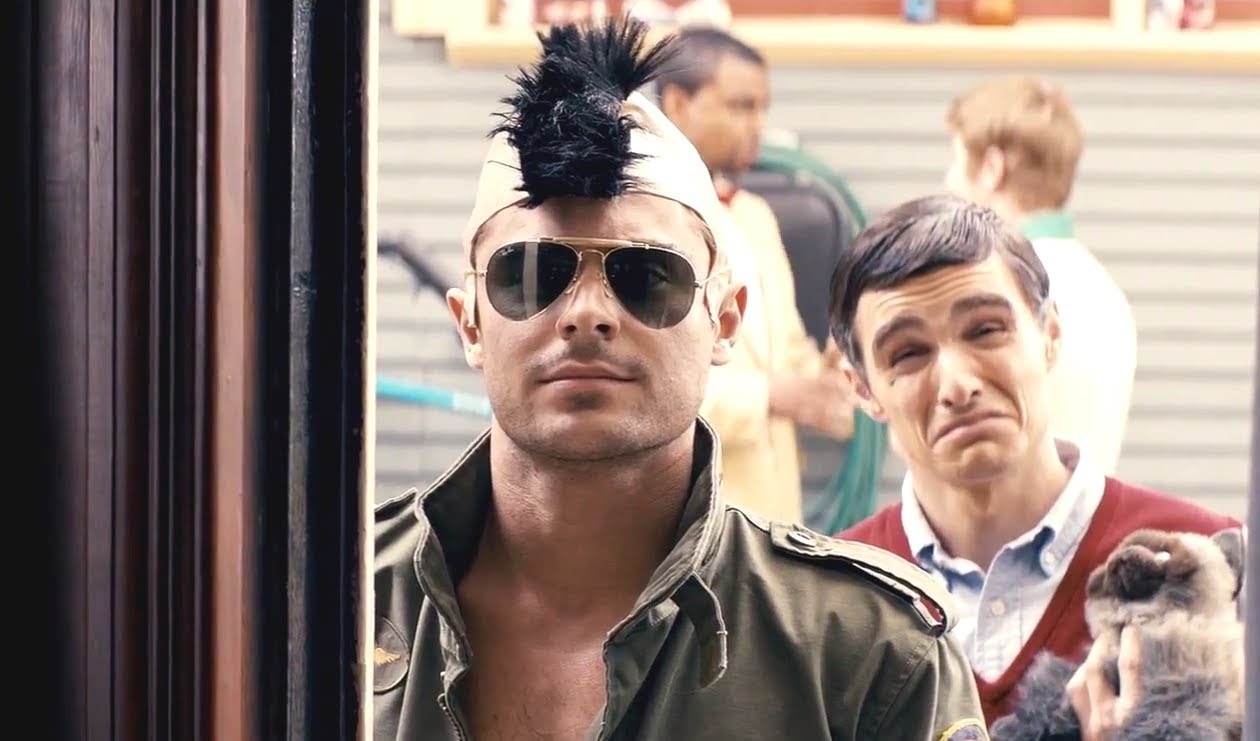 When there are multiple De Niros, you will never know who is talking to who.
I have long talked about how great Zac Efron is in past reviews, and it is still true here, so I won't talk about it more here. Seth Rogen is very much like his normal self, so I won't talk about that more here.
Instead, I will talk about Rose Byrne, who was absolutely hilarious in the movie along with the rest of the cast. I realize I rarely praise the female in a comedy, but she really held her own against some of these other professionals of comedy. She doesn't do comedy much, outside of Bridesmaids I really can't remember anything, so it really came as a big surprise to me.
The film definitely has its moments. The one De Niro scene had me in stitches, and reminded me a bit of the seagulls in Finding Nemo.
It was a good show from an all-star-ish cast with hardly any downtime in between laughs.
3 out of 4.