Never heard of Love Happens.
But can Love Happens end the recent string of "bad movies with Love in the title?"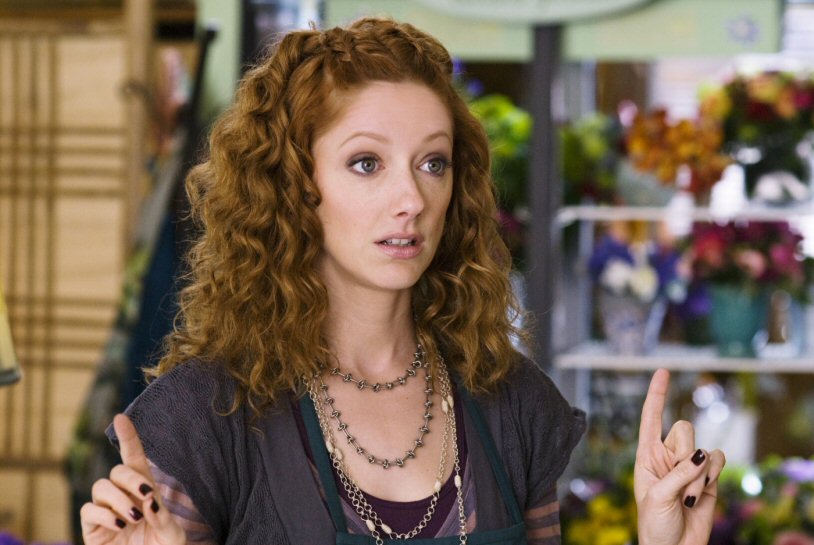 Nope.
Burke (Aaron Eckhart) is a motivational speaker/grief counselor type person. His wife died in a car accident. He was sad over it, wrote a book. Now he is famous, and definitely over it all. Right!?
Sure. He even sees a girl, a local florist, Eloise (Jennifer Aniston). She just blows him off, eventually they get to date though. Awkward, his first date since the accident.
But yeah, that is about it. We also have Dan Fogler as his Pr dude, Martin Sheen as his dad, Judy Greer as florist assistant, and John Carroll Lynch who won't get over his son's death.
Sure, there may be another dramatic oh man moment or two. But I wouldn't want to spoil that for you.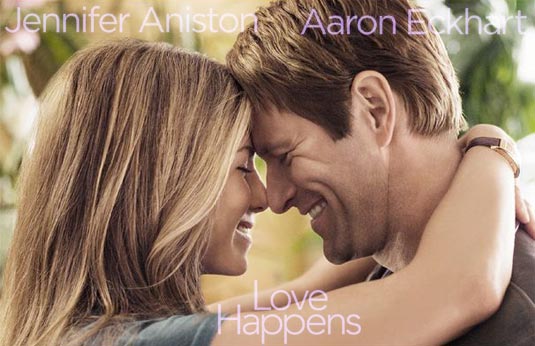 Hey look. They got together by the end. Just like the cover implied. Oh man.
Oh the worst feeling in the world is watching two bad movies in a row. Seriously. Damn it. It happened only once before for my website. But the liklihood of it happening I guess increases when I stop picking randomly from a pile and just go base on how interested I am in it.
Like I said, I just assumed it was a Romance movie with Aaron Eckhart and Jennifer Aniston, and it was, but it was so dang boring for me.
I think the best person in this film was John Carrol Lunch, as grieving dad, then Martin Sheen, then Aaron Eckhart. Their grief felt a lot better acted to me.
But really, I couldn't connect with the film at all. Maybe if I lost a wife early or something it would be better? But that is a hard per-requisite for me to fill. Everything about this felt unnatural to me, especially the relationship between Eckhart and Aniston, which is arguably one of the top two important parts of the movie.
So in that regard, I almost want to claim that in the last five years, there has been only one good movie to begin with the word "Love". Please correct me if I am wrong.
0 out of 4.