Netflix has been on a role with its comedies and drama films coming out basically weekly. So after the last month or so, I was excited to see Win It All.
Joe Swanberg, the director, has done a lot of indie pictures, and honestly, a lot of them I have felt have only been okay. Teamed up with Jake Johnson though, who helped write this script, there was potential for greatness. (Yes, I know that he already directed him in Drinking Buddies and I didn't care for that film). Despite that though, Jake Johnson was in Safety Not Guaranteed, which was wonderful! So I had hope, especially given the Netflix trend.
Although it is about gambling and a lot of gambling films seem to go in the same direction. Hopefully this one can surprise me.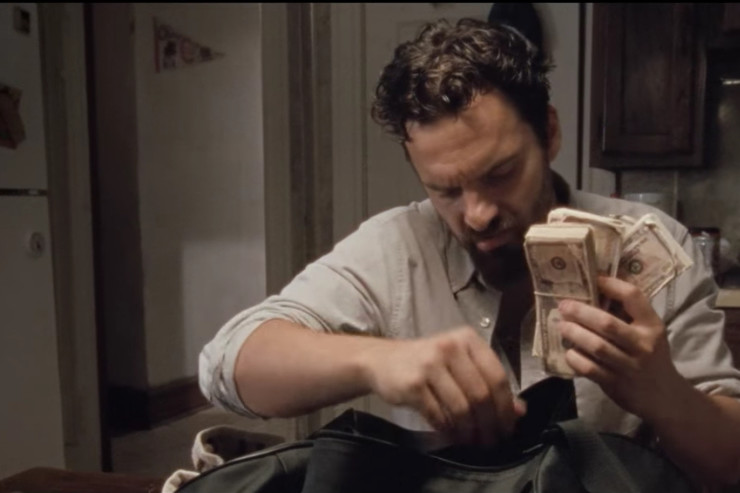 Fat stacks of cash are not surprising. Where is my gambling for pennies film?
Eddie (Jake Johnson) likes the thrill of gambling. He is an expert on Texas Hold 'Em, except for when he loses. At this point in his life, he has a small house that he rents, he works helping cars park correctly at large events, and spends most of his money at the table. Yes, he is addicted, but he stopped going to those shitty meetings.
And then his neighbor (José Antonio García) asks him a favor. He has to go to jail for about nine months, so he needs Eddie to store a bag in his place, no touching or looking at it, and when he gets back he will give him $10,000. Pretty sweet deal.
It doesn't take long before Eddie opens the bag though and yeah, it is stocked with cash and other items. If he just borrows a little bit of the money as seed money, $500, he can win some major cash, pay it back, and start being a success again at life. I think you know where he is going with this.
Now down a shit ton of money, Eddie is fearing for his life. He has to get his life back on track, and fast. He will go work for his brother (Joe Lo Truglio), while also impressing a new girl (Aislinn Derbez), and trying his hardest to not gamble his life away.
Also starring Keegan-Michael Key as his sponsor, Steve Berg, Cliff Chamberlain, and Nicky Excitement.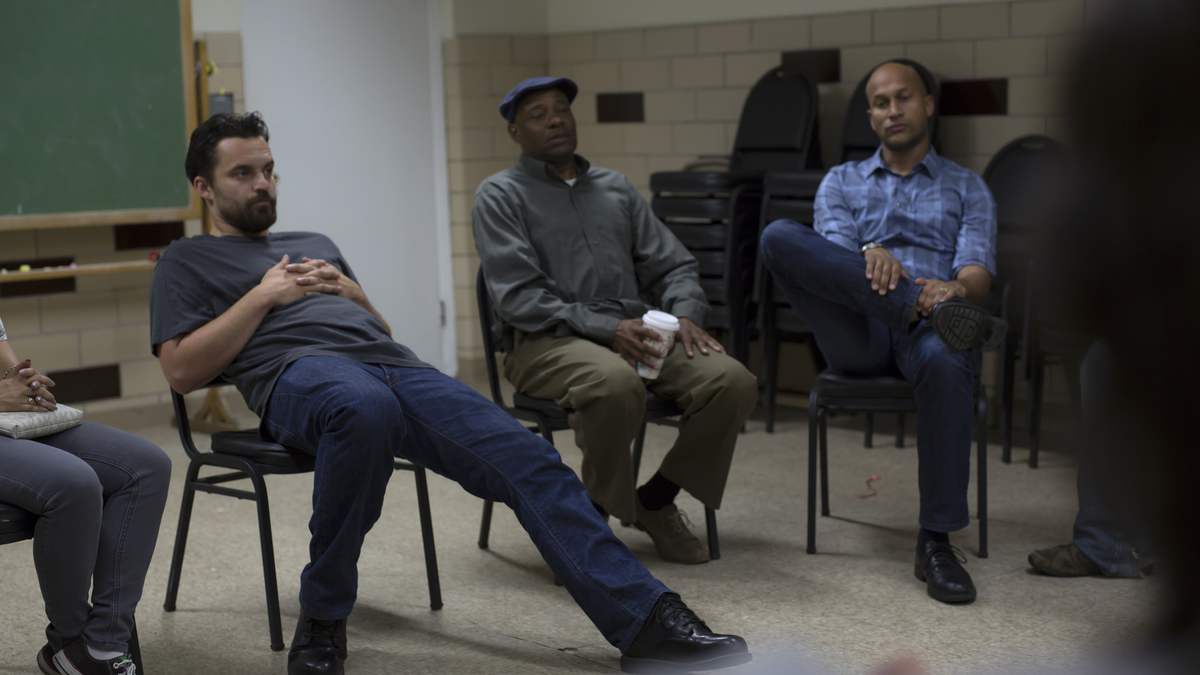 When my legs are spread out, it is to show I am definitely paying attention.
I thought Win It All would be different, I hoped and hoped. I mean, a lot of gambling films are about the thrills of winning and losing it all, but the people in them rarely have "problems" with addiction. They go and say that our main character does, he goes to meetings, and then he fucks over his entire life thanks to gambling.
There is no way that he will save the day and win the girl through gambling. Absolutely impossible. That would be entirely unthinkable and a terrible message to send to those who have problems with gambling. And it fucking happens.
Major spoilers incoming. After getting even further and further into his hole, with the deadline of fixing it moving up, Eddie's sponsor introduces him to a table where the stakes are incredibly high. And he gets even further in the whole. But sure enough, he puts the last of his money in and gets ahead, way way ahead. And he was going to keep going after getting far ahead. The only reason he stopped was because he had a heart attack, so he had to go to the hospital, and yay the day is saved! He even fixed things with the girl.
End movie.
Fucking what? How goddamn irresponsible. It could have been a complete shit storm where the film ended him dead after getting shot by the guy back from prison, and it would have been better. He could have not regressed and continued to work at his job and paid it off in installments, and it would have been better. But this ending feels incredibly poor tasting in my mouth, and ruins what was a completely average film.
1 out of 4.