The first and only time I heard about the movie Dom Hemingway was as a trailer before The Grand Budapest Hotel. The latter movie was fantastic, so that felt like a good sign for Dom Hemingway.
But the trailer? The trailer made me want to see Dom Hemingway right after I watched my Wes Anderson picture. You should watch the trailer right now. t
So, a few months and a move later, I can watch hopefully a very interesting character driven movie.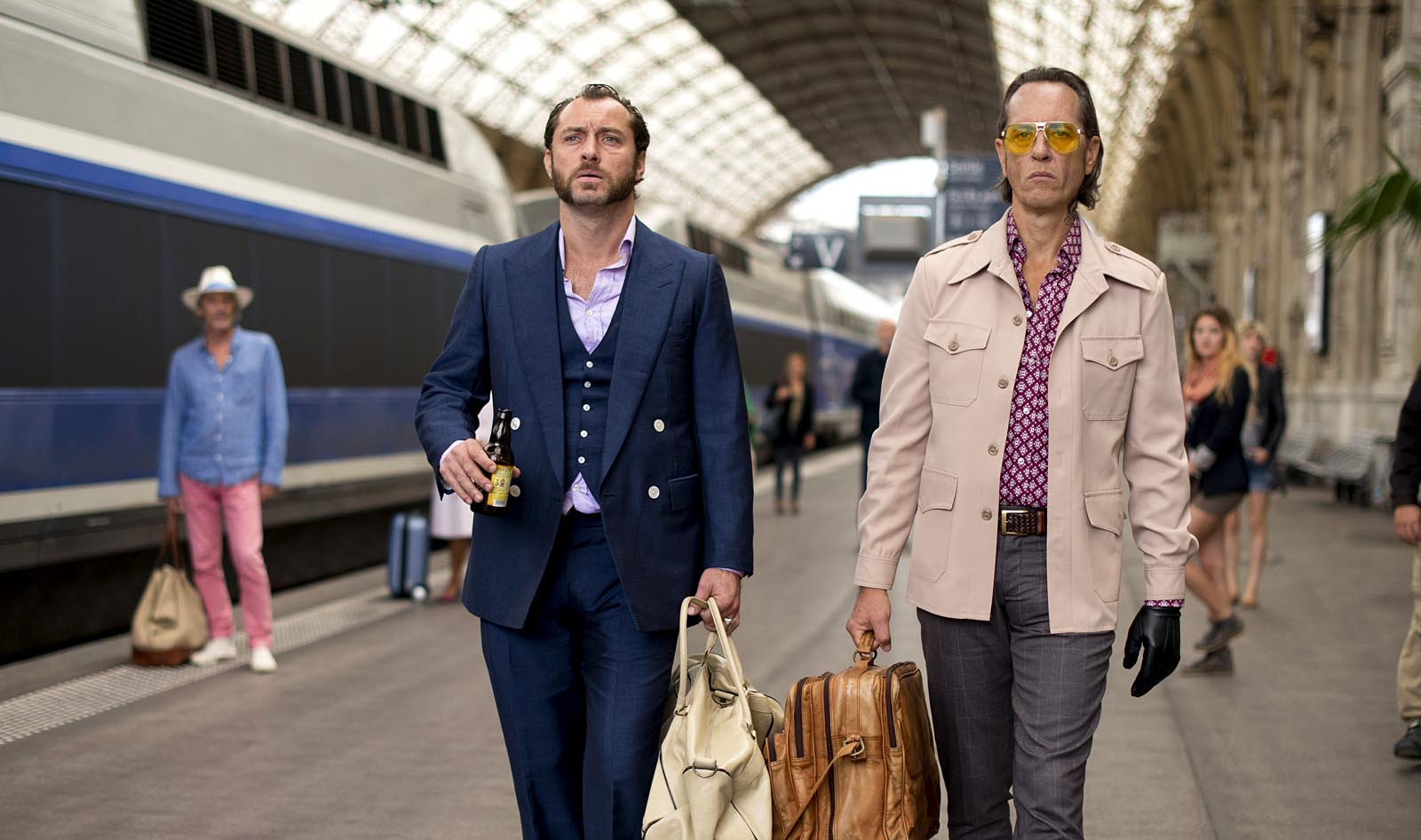 With characters who drink in the public with no regards to laws or facial hair restrictions!
Dom (Jude Law) has been in prison a long time, twelve years in fact. He hasn't said a word about his former boss after the gig went south, but he is still kind of pissed over it all. Dom used to be the best safe cracker in the biz, now he is stuck in prison, missing his wife who died of cancer and daughter who was just a teenager when he left.
But then the call came through. Dom is free to go. So he reconnects with his old buddy Dickie (Richard E. Grant) and demands that he go see his old boss Mr. Fontaine (Demian Bichir) to get the money he is owed, plus interest, and maybe a little bit something extra for keeping quiet for so long.
But Dom? He is a drinker and a drug user. He has a lot of sex and rock and roll to catch up on thanks to the last twelve years, and his mouth and filthy habits might get the best of him. Like when he sees Paolina (Madalina Diana Ghenea), Mr. Fontaine's girlfriend. Smoking. He wants that. He also wants to re-kindle the relationship with his daughter, Evelyn (Emilia Clarke). He also wants a shit ton of money and to never stop partying.
Good gosh, what will become of this sad little man? Also starring Kerry Condon as a very strange extra role and Jumayne Hunter as a new gang leader who might need a safe cracker.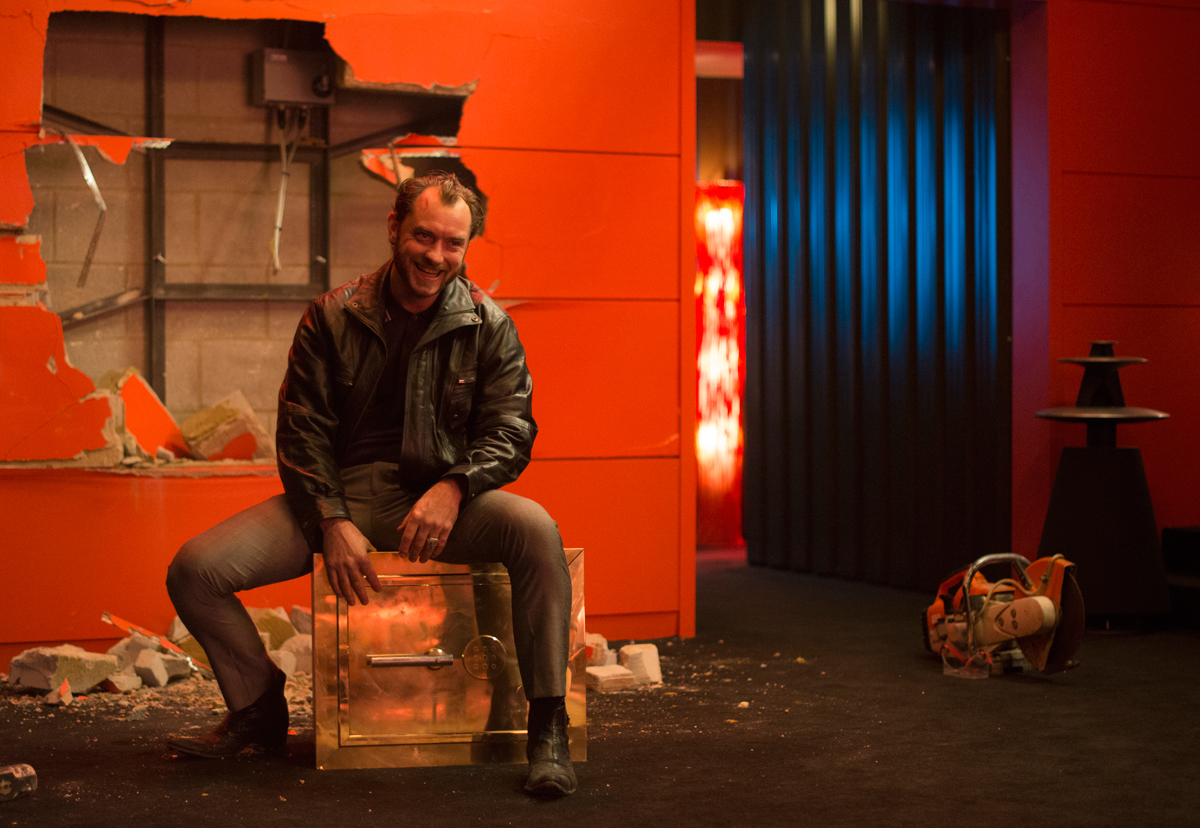 Whatever it takes. That safe is getting opened. Maybe.
Dom Hemingway started out as everything I had hoped it would. A 1-3 minute conversation from Dom to what appeared to be the camera about his penis and how hard it was. Yes. That is exactly what I need.
But seriously, the beginning of the movie was fantastic. Dom living life up large, all the way to getting to Mr. Fontaine's house. I thought I was on a wild ride that wouldn't stop. Then a small twist happened, and the rest of the movie began to change as a result. Dom was left a broken shell of a man who had lost his way, with nothing going right. That part, although still acted really well, just kind of felt off from the first half. The second half definitely had some exciting moments, but it felt a bit slower and less exciting than the first half.
So that is where I am at. Jude Law? Fan-fucking-tastic. Really great. He killed this character and it was great. I want more Dom Hemmingway. I want a movie where he is just hanging out in prison for twelve years. I don't want any character development, I just want the black comedy that I knew this thing could be.
The movie delivers on some aspects, but the ending just…loses so much interest for me. Hard to describe. But I think it failed to maintain the high bars it set early on.
2 out of 4.