I am still atoning for my year and a half of never really doing horror films, but Cheap Thrills is a new one. If you take a quick look at the cast list, you would probably assume it was bad. Most likely you haven't heard of three of the cast members, and the fourth you will recognize but not for his talent.
I was definitely intrigued by the title and plot line, so I gave this lower budget film a whirl. It is a very simple concept but it can go a lot of places. Kind of like The Purge, I guess.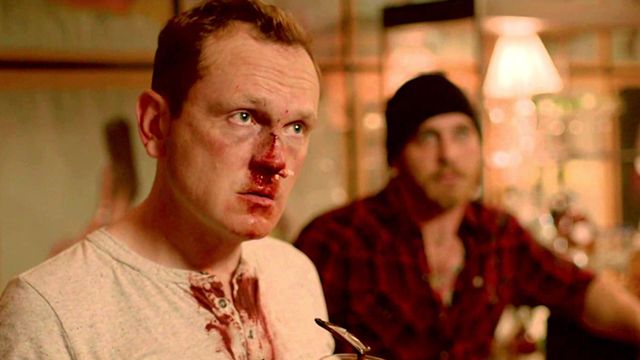 Cheap Thrills on a cheap set? Checks out.
The story is mostly about one man, Craig (Pat Healy). He has a wife, a kid, and now he is getting kicked out of his home. Evictions suck. But they both lost their job and are having lots of trouble making cash. Not looking too good for their house. So Craig goes out to get a quick drink. There at the bar he meets Vince (Ethan Embry. The main character from Can't Hardly Wait with a beard), an old high school friend who dropped out and he hasn't seen in years.
They drink a bit, both of their lives kind of suck for different reasons, but at least there is alcohol right?
But then they meet two strangers: The ever texting and silent Violet (Sara Paxton) and her talkative husband Colin (David Koechner). They are celebrating her birthday and they have wads of cash!
They are looking to have a little fun, so they invite the two "friends" along for the ride. They also start giving out cash like its nothing. In fact, they pay Vince and Craig for them to do some outlandish behavior.
But happens when it starts to escalate? What then? What would Craig do to help protect his family?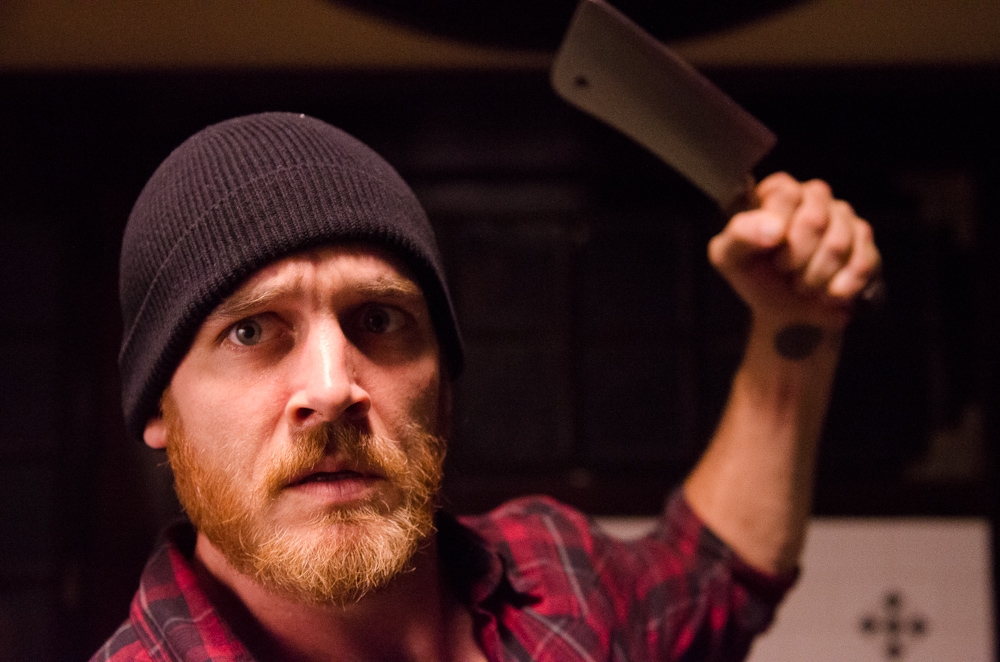 This Ethan Embry doesn't believe in destiny so much.
Living up to its name, Cheap Thrills provides cheap thrills to the characters in the movie and to the viewers watching. Just kidding. The thrills in the movie are anything but cheap, with about 250 thousand dollars overall being up for grabs based on the extremity of the stunt.
With only four characters, three of which are vocal, they actually have to act. The three males all have personalities and we learn about our two friends more and more as the story progresses. Some of the moments were actually quite powerful. They both have needs, and if only one person can win, it can get quite serious.
Not much else I can think to say about this movie, but it took a simple concept and made it really work. Nice job, movie.
3 out of 4.