Everything? Like, Everything, Everything? Like the whole world?
This movie seems to cover a pretty large range of subjects. And to think it is mainly supposed to be a teenage drama romance that is based on a book!
We get these yearly by now, or at least a few times a year. Gotta get those teenage kids buying movie tickets, watching teenagers in love die and shit. Inherently, I can really get into these films, and most of them have made me cry. I honestly knew nothing about the film outside the cover, so I assumed this movie would be about racism.
Which is kind of shit on me. A white person and a black person can fall in love and have NOTHING to do with racism. This film doesn't touch on it being weird at all. YAY PROGRESS!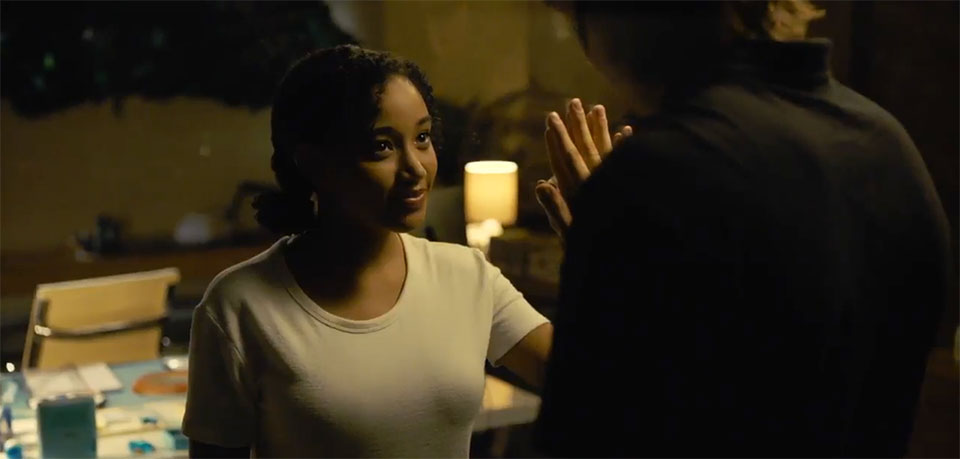 The glass ceiling…err wall, will be shattered!
Our story is about a girl named Maddy Whittier (Amandla Stenberg), on the cusp of turning 18, like all good romance movies. Because when people turn 18, they can do sexy stuff and not be weird. Okay, it would be weird for Maddy. because she has severe combined immunodeficiency (SCID). It is a thing that means she doesn't really have a strong immune system, like, at all, and most things could kill her. Yes, like Bubble Boy.
But her mom (Anika Noni Rose) is a doctor and is loaded, so instead of a weird plastic bubble, she can live the entirety of her life in her home. They have a lot of space for her to live and learn and be creative, but she just can never leave. She has a nurse (Ana de la Reguera) who keeps track of her during the day, and the nurse has a daughter (Danube Hermosillo), but those are the only people she has any contact with. Her father and brother were killed in a car accident when she was a baby.
Things are about to change for this unreasonably attractive hermit! Because they are getting new neighbors, and one of them is a similarly aged boy, named Olly (Nick Robinson). His family moves around a lot, issues that they will go into eventually.
And they fall in love. A mysterious love, filled with text messages and typing to each other on the internet. For them to meet, it could mean her death. A love that will truly kill her.
Also featuring Taylor Hickson, as Olly's sister.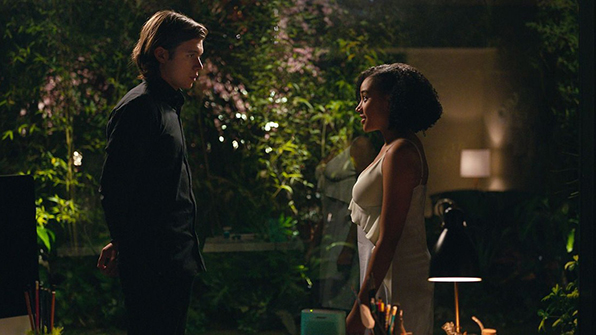 Spoilers: She gets out.
This is a teenage romance film, involving big dreams and the potential of death, that did not make me cry.
But that is not my biggest issue. For the most part I thought the movie was cute, but at most still just okay. One of the main characters, the mom, just felt really bad at the acting thing and was getting on my nerves, but overall, just an okay story.
Unfortunately, the ending really threw me off. Not in a "oh man, plot twist!" sort of way, although that is how a lot of people may take it. It ended in a way that I hoped among hopes it would not end. Little clues started to fill me in that it might head that way, but I was hoping they were tiny false flags and the movie would be somewhat creative.
Alas, it wasn't. It went for an edgy finish, but it feels like something that has been done before. It just killed the entire film for me and I left disappointed, no longer interested in the cute aspects of the film. And on top of that? I still didn't even cry.
To end this on a good note, Stenberg was pretty great in this movie. Rue from The Hunger Games is all grown up and melting hearts.
1 out of 4.