October 20, 2013
Small Apartments
Small Apartments is another example of a film I picked to watch merely on the bizarre cover. Nothing really out of the ordinary in terms of subject matter, it was just faces of a few cast members. But those faces? Those faces were weird looking.
A bunch of actors I recognized, just all slightly off. I was ready for a dark comedy, or just strange film. Or at least, I thought I was ready for that jelly.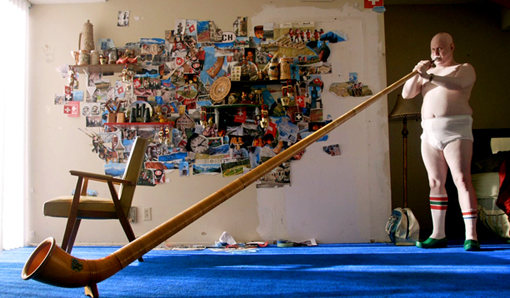 Basically the first scene of the film. I WASN'T READY!
Franklin Franklin (Matt Lucas) lives alone in his apartment, in an apartment complex of weird people. He isn't any different. He really loves Switzerland, wants to go there, has the giant fucking horn thing and everything. He also is hairless. Relevant? Not sure. He also has the dead body of his landlord (Peter Stormare) on his floor.
He is surrounded by other odd folk, like Tommy Balls (Johnny Knoxville), a junkie with an almost philosophy degree (who is banging Rebel Wilson on the side). There is Simone (Juno Temple) who sometimes spies on Franklin, and flirts with the local convenience store employee (DJ Qualls). Let's not forget about Mr. Allspice (James Caan) who I guess is just mean. That's not really weird.
Shit, I could tell you more, but its just…Weird stuff. Weird stuff happens. Conspiracies, and investigators. Burned bodies and burned bridges (that second part is a metaphor, but the first part is literal). We also have James Marsden, Billy Crystal, and Dolph Lundgren.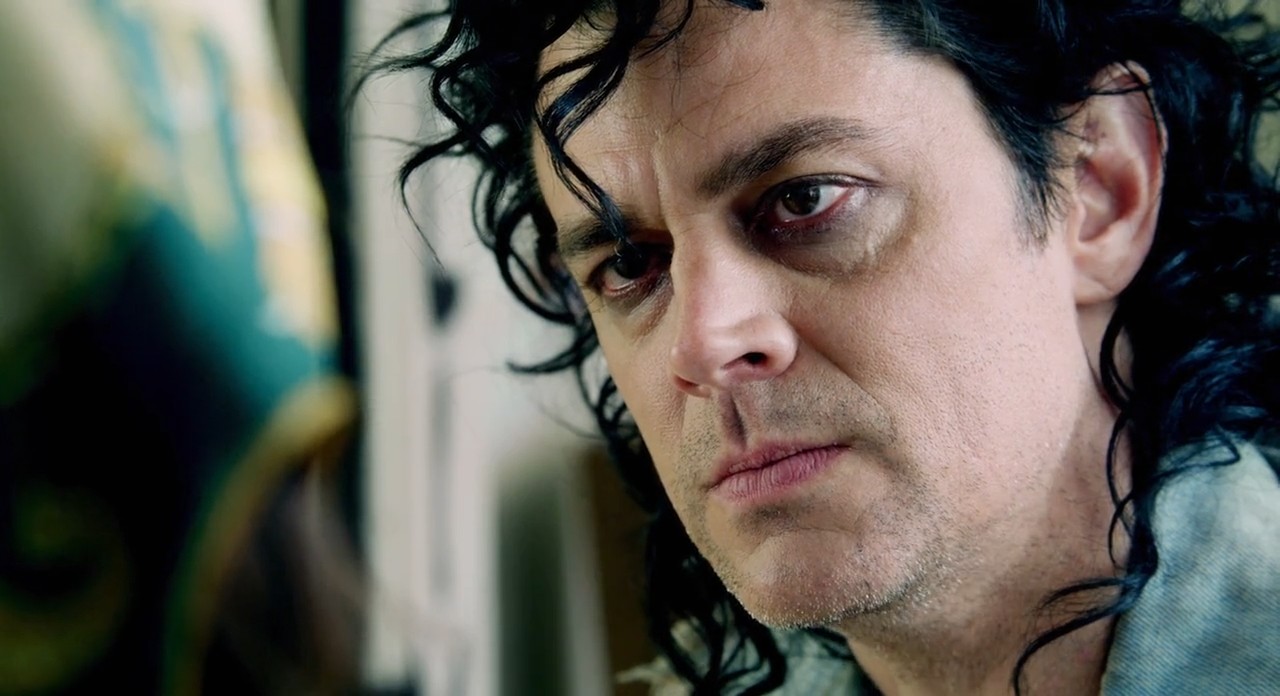 I never realized Knoxville had the eyes of an angel.
I think I already said this, but man, this movie was weird. I really wasn't prepared for it in any way.
Everyone was so odd, I just had such a huge quizzical look on my face the whole time, wondering what was happening and why. This is based on a book. I am going to assume the book is equally odd.
I am going to say that based on how rustled my jimmies were, the movie did its job. The actors, in particular Matt Lucas and Johnny Knoxville, were really excellent in this movie.
The issue is, because of its weirdness, I never really felt like I could get behind it. It didn't really interest me in watching for a movie, it just piqued my curiosity a little bit. A movie I will remember for a little bit, but forget unless it is specifically brought up. A shame. And I feel weird saying the only reason I dislike it is because I couldn't really get into it, but hey, it's my website, so sometimes I have lame reasons. Hah!
1 out of 4.