July 26, 2013
Ruby Sparks
I often find that when all you do is talk about movies, people tend to suggest them. Of course I will watch a movie if someone suggests it to me, but with Ruby Sparks something even stranger happened. TWO people recommended this movie to me, potentially within a few weeks apart. Well, of course I have to see it now.
I also realized why I didn't watch it right away. Sparks? That title is too close to the title Sparkle. I hated that movie.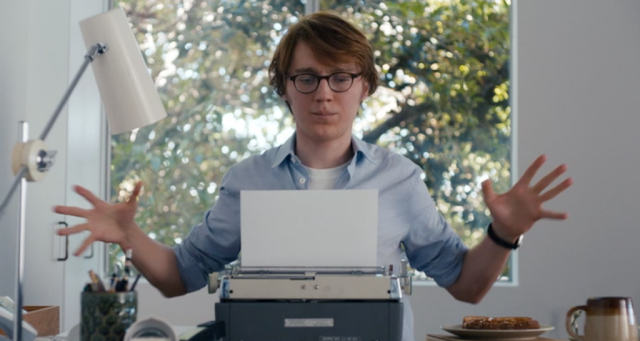 I could write a better movie than Sparkle for sure. It would be about some sort of mythical creature that Sparkled under strange circumstances. I am sure that's an original concept.
Calvin (Paul Dano) is a genius. Alright, he doesn't like that word. But he dropped out of high school once he wrote what many consider to be the next great American novel, and he quickly rose to fame and success. But now, almost ten years later, he is in his late 20s and he still has one novel under his belt. He has released a few short stories and novellas, but nothing of any real length or magnitude.
Some genius indeed. It must all be getting to his head. In fact, he has to see a psychiatrist now just to sort through his feelings of loneliness.
But then one magical night, he has a dream. A dream of a girl, with red hair, and a quirky attitude. She is perfect to him. So he writes about his dreams and turns it into its own new story. Yes, this is the one, his next great novel! Who cares if his brother (Chris Messina) thinks the story is dumb.
Calvin really is a genius. His brain is so powerful, that one morning he woke up and found the literal girl of his dreams in his kitchen. Ruby Sparks (Zoe Kazan). In the flesh. Based on everything he wrote about. How can that be? People can't just be created! Or can they? Truly only a genius (or geniuses, in some cases) could create a person without even trying. It gets weirder when he realizes it is not in his head. It gets creepier when he realizes that whatever he types comes true. Yeah, you know what I'm talking about.
Annette Bening and Antonio Banderas play his mom and step-dad, while Steve Coogan has a small role as "other older writer dude."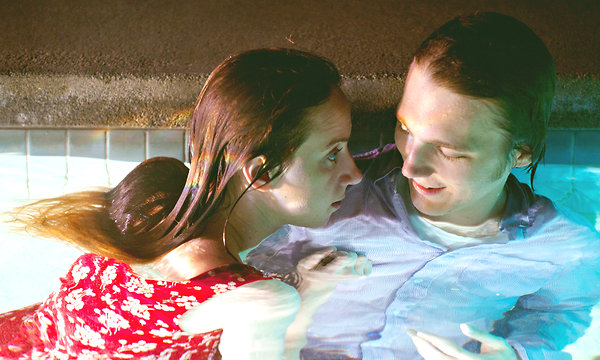 Anyone else find it funny how Ruby is always wearing red? And how she and Superman are never in the same room?
Yeah, so I really fucking love strange quirky movies like this. Pretty easy to learn that given my rating record. Watching this movie made me want to watch Stranger Than Fiction right after it. Another well acted quirky movie about the truth being determined by what someone rights. Who knew there was a whole drama about this!?
I found myself flailing while I watched this movie. My mind raced ahead of itself, so once I was given new information, I always assumed the worse. Having complete and utter power over someone? That can lead to many dark dark places, and I assumed each one would be touched upon. Thankfully, each one wasn't touched upon, because I didn't feel like crying that night. But the scene where the power finally got to the head? Shit scared me, and it did it in away without having to go the hard R rating that most of us are probably imagining. Which is great, when I rewatch this movie, I can not flip out as much and STILL enjoy the process they go through.
Besides, this type of stuff is every (male?) fantasy. Since Frankenstein, the idea of creating a person has always been intriguing. So why not?
I think this film is excellent on all cylinders, and exactly the type of thing I'd watch again and again.
4 out of 4.