January 24, 2012
Real Steel
ROBOTS FIGHTING GUYS!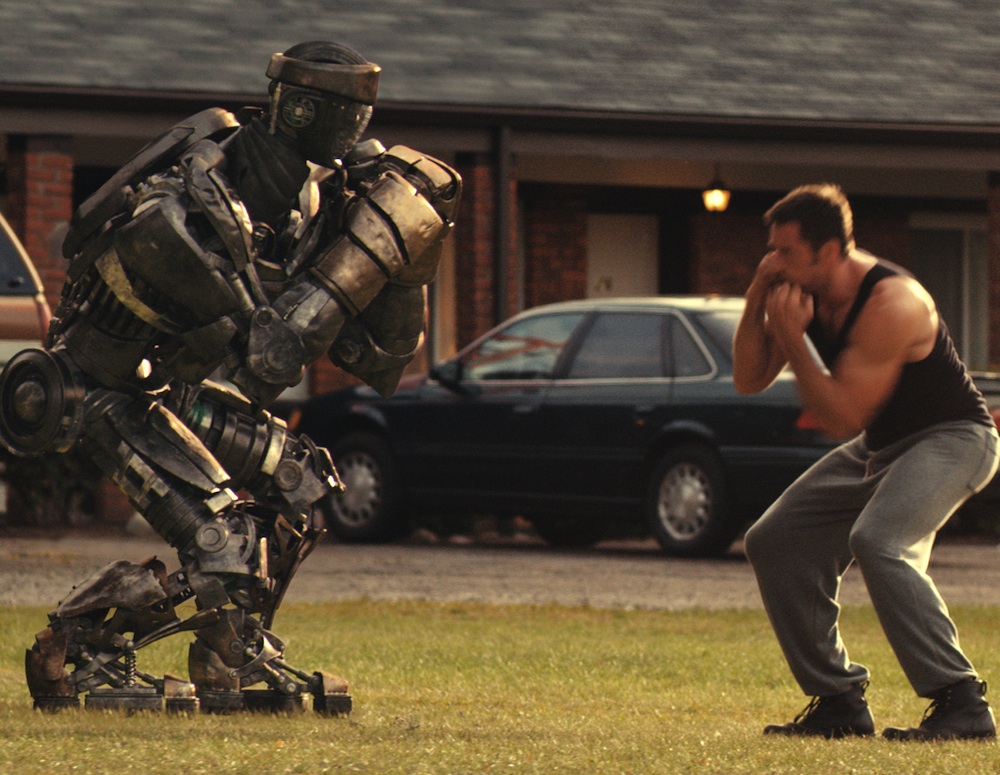 This is not training. This is about to be a bloody brawl.
Seriously Robot Fighting. Review done.
Real Steel is the name of a robot fighting championship. Robots are boxers now because actual boxing is dangerous. Concussions and shit. This is also in the future. Movie begins with Hugh Jackman waking up in his own sad life. He has his own robot fighter (And used to be a boxer before it stopped) and does okay. But he is in debt, especially to Kevin Durand, and needs a get rich quick scheme.
Enter the ex-wife. But not really. She is dead. Giving him custody of his son, Dakota Goyo (Thor as a kid!). But he doesn't want the son. Who does? The wealthy aunt and uncle, who offer Hugh 100k (half now, half after the summer) if he gives up custody and watches him during their second honeymoon. Done deal. (You can see where this is going).
He gets a new sexy robot from Japan! Voice activated! And wastes all his money again. But when they boy finds an old robot in the dump that is functional, he cleans it up and demands a fight. A smaller robot, one of the originals that was more human like. Meant for sparring and taking a lot, not fighting itself.
You see where that is going too. Can they go all the way, and be the Real Steel champions? Or will other plot lines, like Hugh owing money, or the aunt/uncle wanting the boy get in the way?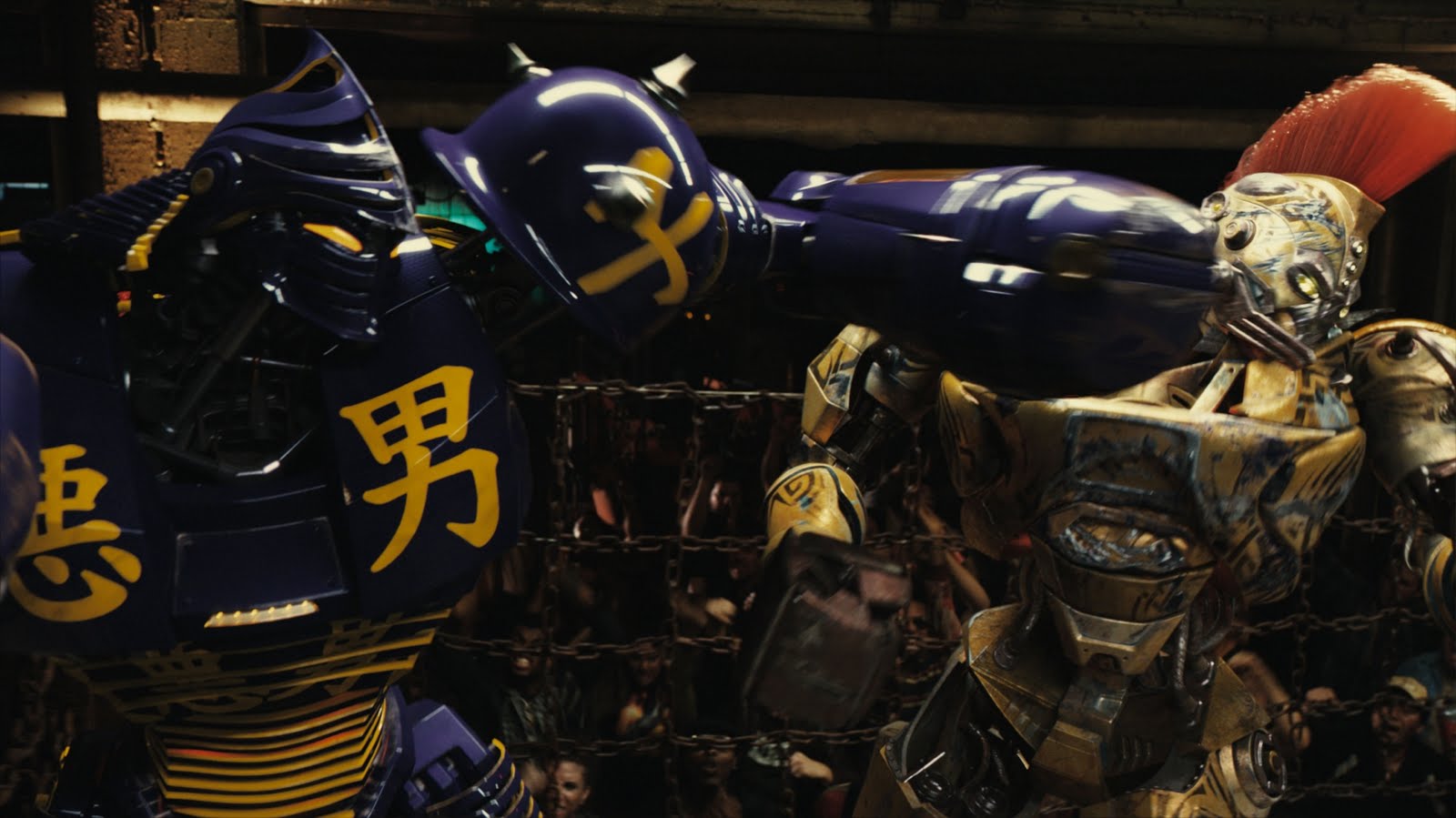 FACE!
Oh yeah. Evangeline Lilly (giving this movie at least two Lost alum) is in the movie as gym owner / helpful robot trainer / has a dad who used to train Hugh / might kiss Hugh by the end of the movie / bow chicka bow wow.
If I had to change anything, it'd probably be just the first fight scene. Robot goes head to head with a bull. I felt weird watching it, even though I know its fake. Poor bull.
I enjoyed a lot of the fights. I think they could have spent more time explaining how these controls work. They go from remote control, to voice controls, to imitation, and everything in between. Just how this stuff works would have been nice.
The ending was great, and I would watch the sequel. Overall, I'd have to say Real Steel was a very solid movie.
3 out of 4.