I bought Post Grad on Blu-Ray and immediately felt guilty. There was no way this movie was going to be one of the better movies out there. No way at all.
Not saying it would have been bad. But I was going to expect a lot of cliches and stereotypes. Also Alexis Bledel's eyes were staring at me, and kind of just made me buy it.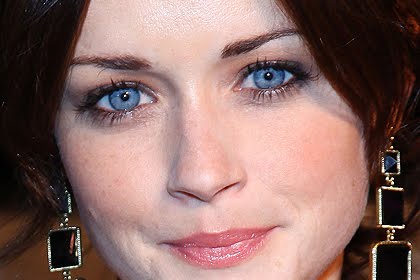 So…Blue….
Alexis Bledel has graduated college! She is a savvy technological young person, with the world open to her. Although she didn't get valedictorian (Because her college has a valedictorian? ) she wants to work at a publishing house and find the next great american novel. Small dreams I guess. But hey, she is a college graduate, so it should be easy?
Nah. Because who cares about Bachelor's degrees? Masters is where that shit is out, and she just doesn't know it yet. What she also doesn't realize is her best guy friend clearly wants her, Zach Gilford (Hey, he was in The River Why).
She is also living with her family, her dad (Michael Keaton), mom (Jane Lynch), and grandmother (Carol Burnett), so needless to say she has a very successful family. Or her dad is a con artist maybe? Suitcase salesman kind of?
She also has a "hot neighbor" played by Rodrigo Santoro, who you may remember (hate?) as that guy Paulo from Lost.
I don't think I've mentioned the plot yet though. So she wants a job. Can't get one she wants. Keeps going through other jobs. Keeps ignoring her clearly "true love" best friend. Finally gets dream job. Gives up dream job to move to her true love, realizing that a man is more important than the career she has dreamed of her whole life.
What? Oh yeah, spoilers. Seriously. That is how it ended. Also she has competition with that valedictorian (Catherine Reitman) who plays a way too fake individual, that doesn't make any sense.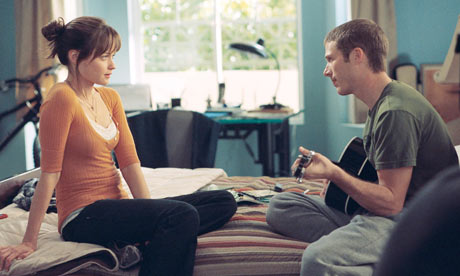 PLUS he is a musician. Come on girl. Give up your dreams.
I don't even know how to end this. Clearly I am mad at the ending. It is super cliched, and horrible. It was her life dream, and she was like, "lolololjk". Having a man going to law school way more important than your overall goals.
The fake characters bugged me, and the plot was stupid. That is all.
1 out of 4.