September 7, 2018
Peppermint
When is the last time Jennifer Garner was in an action movie? I really don't know. Quickly glancing, my guess is in 2007 when she was in The Kingdom, but I could have missed something else over the last 11 years.
She has been "mom" in so many movies for so long, it is hard to imagine her doing anything badass. Hell, she is the current voice for the Mama in Llama Llama, a simple as fuck show on Netflix.
I just cannot imagine her kicking butt and doing anything believable. I can imagine her making me cry, sure. I can imagine her caring for her kids. But the lady who made me teary in a Christian movie (a hard task), Miracles from Heaven, has to do a huge shift in momentum for me to imagine her wrecking house.
All I am saying is that Peppermint has a hill to climb from the get go.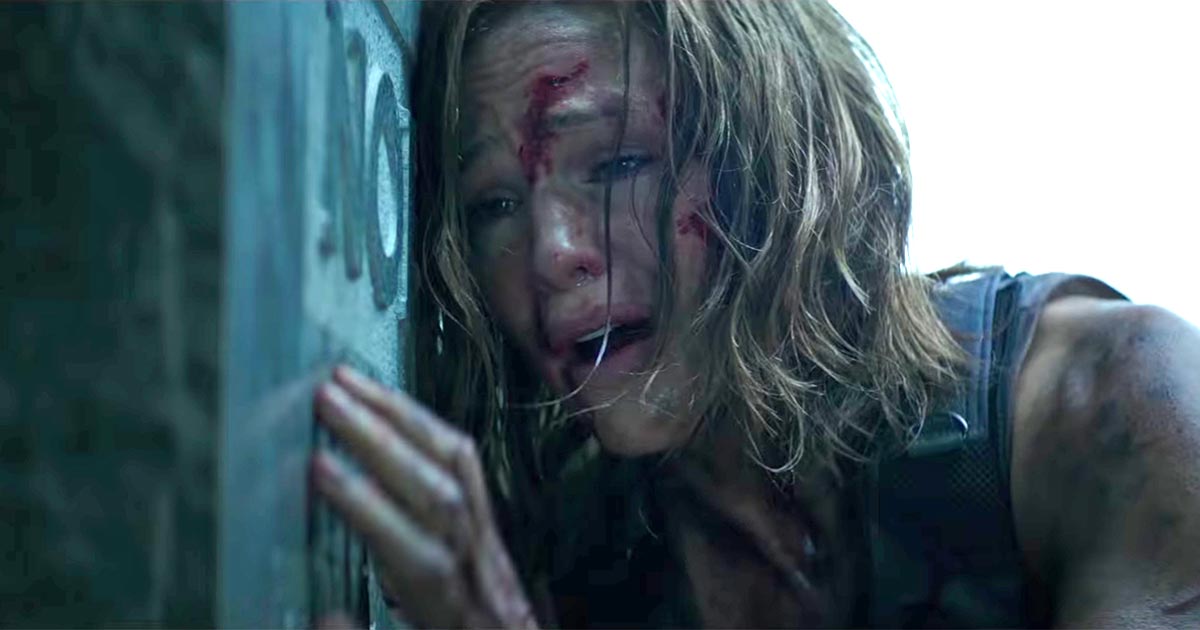 I too may weep when it comes to the family dying scene.
Riley North (Jennifer Garner) is not a porn star name, but a young mother who just wants to do whatever she can to protect her family. That probably doesn't make it feel less porn star yet.
Their family is struggling a bit, but they are making things work. Her daughter (Cailey Fleming) is having issues with friends. Her husband (Jeff Hephner) is trying to find additional sources of income. Some low life comes to him with an idea, about stealing from a drug dealer in a fool proof plan. He turns it down overall, but apparently the dealer (Juan Pablo Raba) already got word about it, and wants to make sure a message is sent. And that message involves being gunned down in public, taking out the daughter as well but not fully killing Riley.
Riley takes things to trial, clearly pointing out in a line up the culprits, but yet the crime lord has great lawyers, and has the D.A. and judge in his pocket.
So what's a girl to do? Maybe get some fat stacks of cash, run away around the world, and train for about five years in combat, shooting, whatever, in order to come back for revenge to take down anyway who let this corruption happen.
Also starring John Gallagher Jr., John Ortiz, Annie Ilonzeh, and Method Man.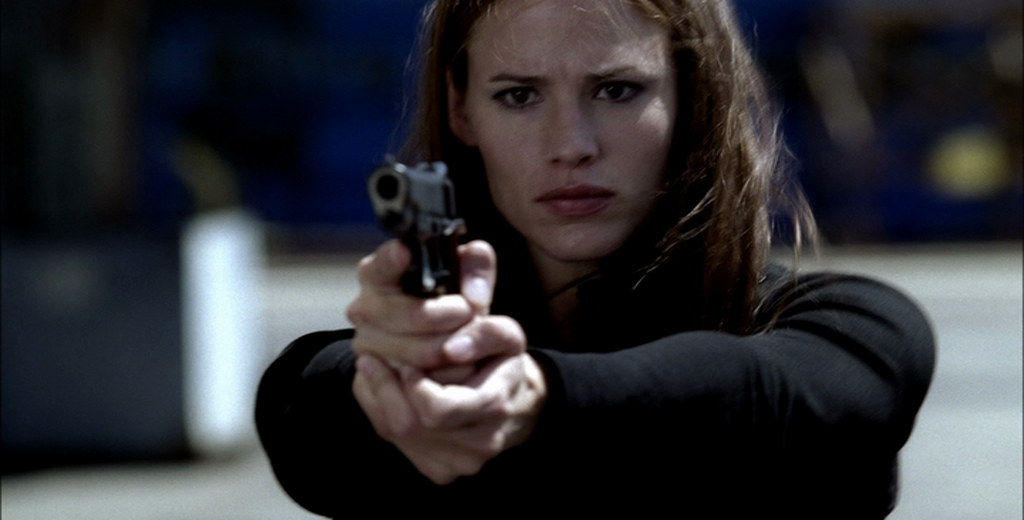 Mommy's got a gun, bad guns on the run, shoot 'em as they come.
In retrospect, Garner is the perfect person for this role. After the last decade of being a mom, in this movie, her extreme mom-ness mattered. She needed to have that loving, do anything for family look, and she has nailed that over the years. She also has some experience with action films and shows before that time, so working with stunt crews, choreography, etc would probably be second nature, even after this time. Peppermint called for a vengeful mom in order to work, and Garner fit the role very well.
Now, the film on its own does do a lot of strange things. It tells the story out of order early on, which mostly feels unnecessary. We get to see all of this build up of the case that she is so angry about, with these players. We especially got a lot of action with their lawyer. And yet when she is doing her revenge killings, we barely see any of the actual people involved getting punished. We get to see the judge get murdered, we see one of the shooters in a quick tussle, but the lawyer is completely ignored. A man who threatens her, has dialogue, is killed off screen and not even shown a death. It doesn't make sense.
Instead most of her violent vendetta is shown against the gang itself, who sure, were involved with the death of her family. But didn't actively do the dead or the cover up, just orchestrated it. It was very strange to not give us that initial satisfaction. They also made it way too easy for these initial things, deciding to brush it all over by turning her into some female batman who had some money and some years of training.
The film is still definitely entertaining. There are twists I tried to guess and was surprised with how they turned out. An okay film overall, one that you can reasonable accept and go along with.
And to answer the question you probably had, no, I did not cry when the family died. That probably says a lot about the film, I imagine.
2 out of 4.