December 29, 2011
Peep World
I have walked by this title a lot, mostly because I got it confused with a British television show that might be about Pedophiles, Peep Show. But Peep World has neither pedos nor Brits. Just Americans, a "dysfunctional family" and boner jokes.
This is all not to be confused with this British gem.
Peep World is the name of a fictional book in this fictional movie. Written by Ben Schwartz, he is the youngest member of his family, and decided to write a novel about their lives. They didn't know it was going to happen, but it became a very successful book, and even has a movie being made about it! Whether or not it is just based on them, or all true, that is the real question. Despite all of this fame for the youngest son, he has problems lasting in the sack, and therefore is flawed again. His assistant Kate Mara might be able to help.
He has two older brothers, one a not too successful lawyer (Rainn Wilson, took 8 tries to pass the bar), and a more successful businessman with a wife (Michael C Hall, Judy Greer). His older sister is Sarah Silverman, and is thinking of suing for damages, all while her friend Stephen Tobolowsky is trying to hit that. Oh yeah, and the entire thing is narrated by Lewis Black.
Lot of star power right there. Unfortunately just describing the plot seemed weird to me. Characters all there, and a dad, who really wants to bring his family together. That is about it.
A very odd film, no doubt, and had some humorous moments, but I am left wondering what the point was of it all. I just needed something…more!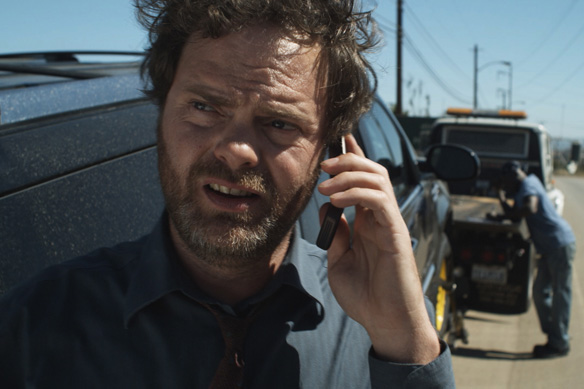 More than Rainn Wilson looking like, well, a pedophile.
2 out of 4.