Paterson is a film that came out in 2016, near the end, a limited drama, that I totally missed. A few of my friends put it on their best of the year list. And I totally missed it. I feel so ashamed.
Ashamed specifically because it played in my city in advance with the director attending to do a Q&A.
But I am mostly ashamed because Adam Driver has been in some pretty solid "indie" films over the years, you know, the ones that aren't Star Wars. In reverse order, he was in Silence, Midnight Special, What If, Inside Llewyn Davis, and of course Frances Ha!
I should be jumping out of my shoes to see an Adam Driver film. Jumping out of them really far. Super far. Way up there. You know where.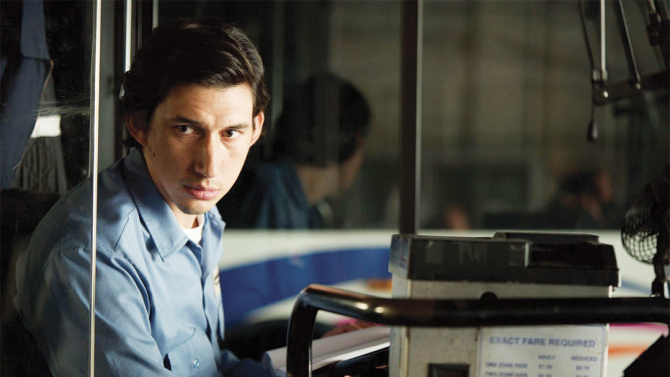 In OUTER. SPACE.
Paterson (Adam Driver) is a bit of an odd man. One may even say he is a character worthy studying. He is named Paterson, and he happens to be born and raised in the city of Paterson, New Jersey. Hooray parents! Speaking of Paterson, there is an epic poem named Paterson, written by real life poet William Carlos Williams, also from that city.
That doesn't seem relevant, but that is because I forgot to mention that Paterson, too, is a poet! He has a secret little poetry journal where he works on his craft. Occasionally he will tell his wife, Laura (Golshifteh Farahani), one of these poems, but he is very secluded when it comes to the poems. You know, they are not ready yet.
You can't make a lot of money as a poet, especially if no one sees your work. His actual day job is a bus driver, the master of his route, allowing him to overhear on many strangers' conversations that can inspire his work. He talks to the same coworkers, and always stops by the same bar to talk drink and talk to the bartender, Doc (Barry Shabaka Henley).
Paterson has a very simple life. He is a quiet man, and this is about a week in his life.
Also starring William Jackson Harper, Chasten Harmon, Rizwan Manji, and Masatoshi Nagase.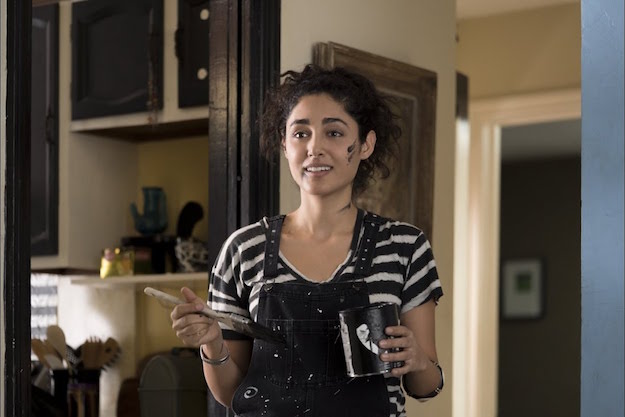 Here you are slaving over poems, and your wife has shit on her face. Your home life is a wreck!
This film is definitely a character study, like I was told and warned. I was a bit afraid that the film would end in some way showing that his whole week is some strange loop that he is stuck in, because yay sci-fi. But no, it was just a week in his life. I was worried as the days went by that something terrible and drastic would happen to him. A death, a break up, a new baby, an accident, just something. But most people don't have major events happen all the time in his life, so it is realistic in nature.
And sure, technically a major event does happen, but not one you would expect at all. A smaller tragedy, and one Paterson handles exactly as you would expect his character to after being with him over the previous 90 minutes.
Paterson is realistic. It is well acted and Paterson is clearly a character not Adam Driver just hanging out. His wife is an interesting character as well, and the side stories he overhears and interacts with are interesting blurbs about characters we will never see again. I thought the ending was a cute moment as well.
But overall, I never really fell in love with the movie. It never really drew me in. I was always an outside observer and didn't have a lot of personal attachment to the story. Oh well Adam Driver, you had to have an okay review at some point from me.
2 out of 4.