November 9, 2013
Parkland
Honestly, when I was first told about the movie Parkland, I just had to wonder why.
Why do we need a movie about the death of John F. Kennedy? There are a few out there, some of them considered classics. Some tell the true story, some focus on conspiracies, but they all get the same point across. It was a tragic event, that people alive then remember where they were. Everyone was confused. Cold war, Russia, Nuclear Bombs, Vietnam. All this shit was happening or on the horizon, so the last thing we really needed was a dead president to shock our country.
But hey, why not Parkland. Why not another movie? Fuck it. We got about a thousand on Lincoln as well.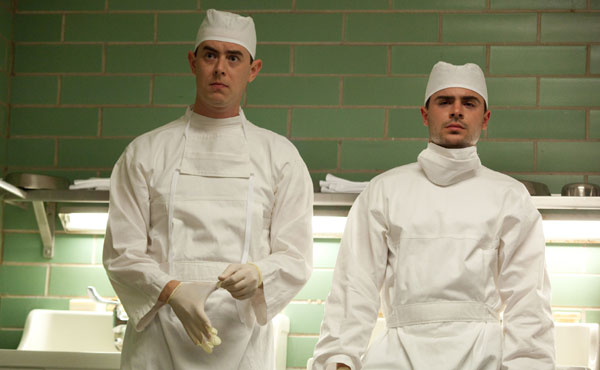 Besides, where else can we get these two young actors as brilliant doctors?
This movie is based on a book, which tells a story of the day President Kennedy (Brett Stimely) goes to Texas and a few days after. Johnny does Dallas, so to speak. For instance, we got the story of Abraham Zapruder (Paul Giamatti), a man who was happy to see his president, he filmed the event, including The Event. His footage was quickly taken custody by the FBI, used in the capture of Mr. Oswald, and then later made as a way to get mad moneys to survive.
We learn of the doctors on duty at the Parkland hospital (Zaf Efron, Colin Hanks), who tried their best to save the president, but found the task impossible. These gentlemen were later given the task to try and save Lee Harvey Oswald after he was gunned down, and, you know, that is sort of fucked up.
We get the story of James Hosty (Ron Livingston), who realized after Lee was picked up as the shooter that he was supposed to investigate him a year earlier and found him clean. We look at Robert Oswald (James Badge Dale), the brother of the shooter, who had no idea what was going to happen and someone who would refuse to run. There is also a look into the presidents security team, their presumed failures, and Lyndon B. Johnson taking over the presidency.
Also in this movie are Billy Bob Thornton, David Harbour, Mark Duplass, and Marcia Gay Harden.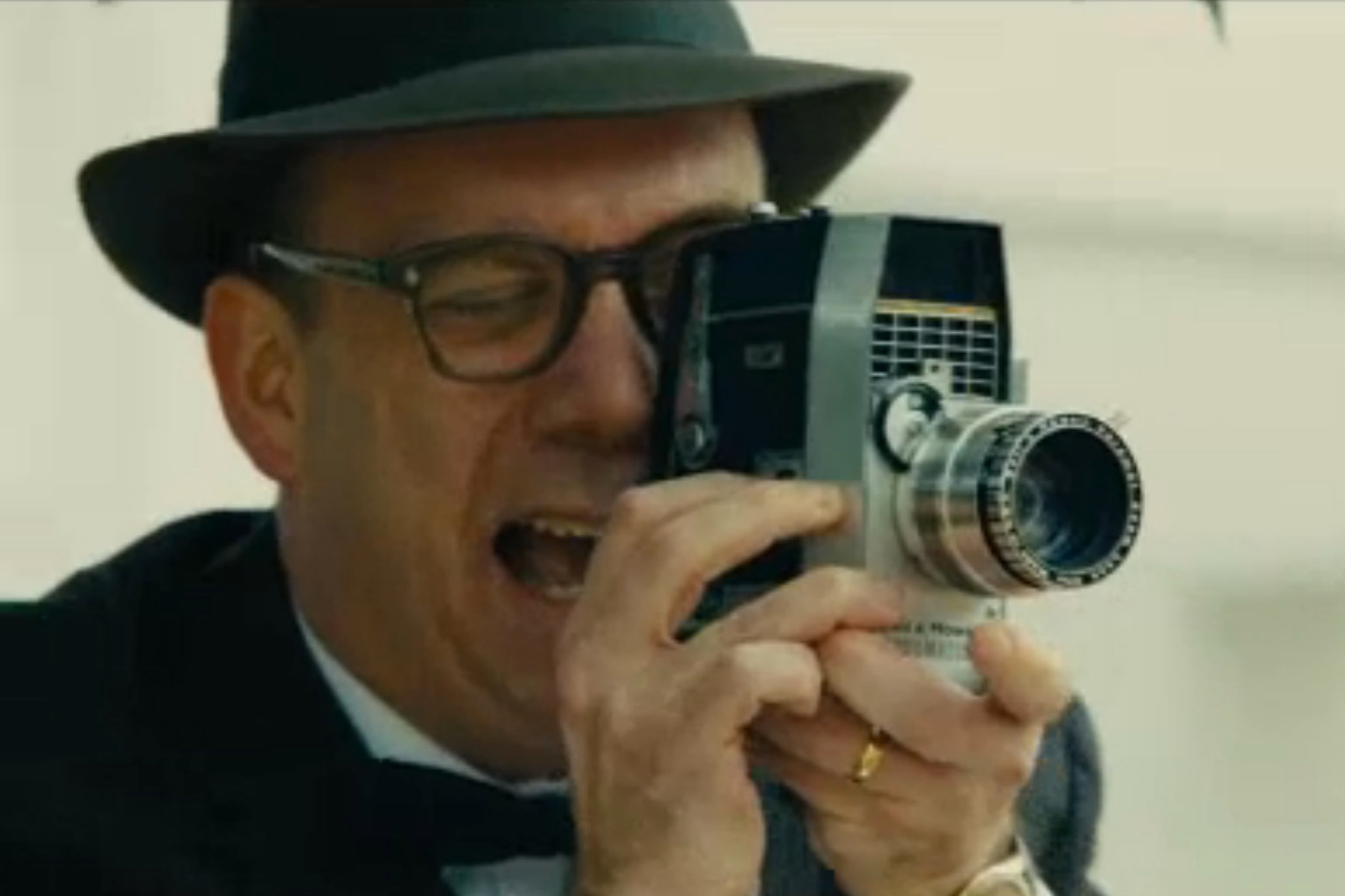 No, I don't find Paul Giamatti behind this camera creepy at all.
Can we all just take a moment to acknowledge Brett Stimely? He got to play the president, and you probably never heard of him. Sure, most of the scenes are actual footage taken by that dude, or him just lying on the table. Never his face. But he got to play the president! Actually, this is the fourth time he has played John F. Kennedy. He also played him in Watchmen, Kill the Dictator, and Transformers: Dark of the Moon.
What? Why the hell has this random guy played JFK four fucking times in film?
That is besides the point.
I learned a shit ton from this film. From what I could tell, it didn't really bias a damn thing, just showed people being emotional, and getting sad, and doing things from their sadness.
That sounds dumb. But it is not. First off, I never felt emotional about the death of JFK before. Why would I? I wasn't alive. But this film did a good job of conveying the emotions people felt and passing them on to the viewer. Secondly, it gave so many sides and showed so many people affected, it just really opened up my eyes to the whole situation. A lot of stuff went down, it was a big investigation, and you know what? I want to watch more. Bring on the JFK. Bring on the conspiracy shit. Bring it all on. I am sorry for claiming there was too many movies about this subject.
3 out of 4.