November 4, 2019
Parasite
Bong Joon Ho is a pretty big deal right now in the Korean cinema world. His last two movies before Parasite were Okja (which was a big deal at the time to be on Netflix) and Snowpiercer (the best film about apocalyptic train rides ever made).
His film Parasite has been hitting big waves and, before I saw it, the word on the street was I needed to know as little as possible going into the movie.
And you know, so I watched it and wrote a review on it so I could tell you about it! For shame!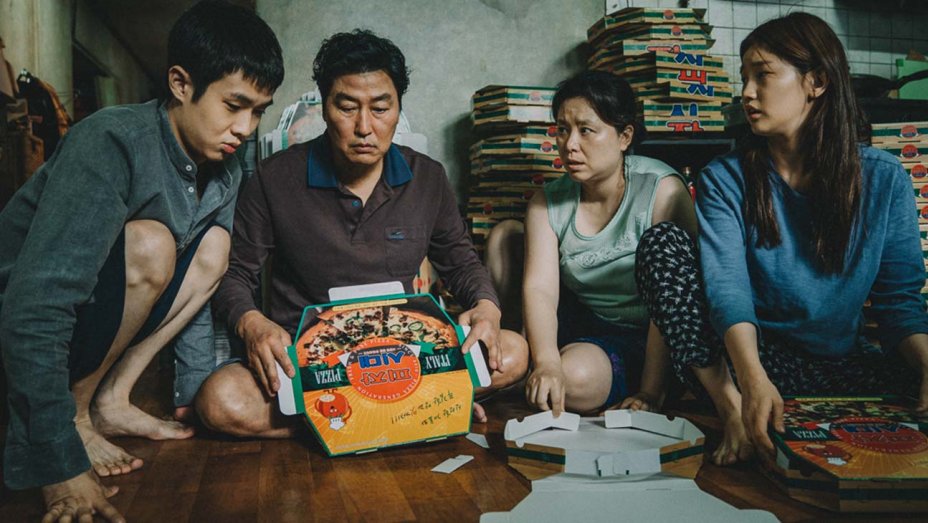 Spoilers: It features Koreans!
The Kim family is living in rough times. Both parents (Hye-jin Jang, Kang-ho Song) are out of work. The two kids (So-dam Park, Woo-sik Choi) are adults, but haven't got jobs either, weren't able to make it to college, and they all exist in a shitty below the street house where they mooch off of free WiFi and find out ways to make money.
I mean, shit, the economy is tough. Hundreds of people are graduating and can't get jobs, so what are the chances of an older couple? They can only do odd jobs or con people.
The good news is, our boy has a gracious friend who is about to study abroad. And he wants to recommend him for his job of tutoring a local family's oldest daughter English. He is qualified, even if they have to flub parts of it, but it ins't super bad at that point.
However, once he has an in with the family, he realizes he can lie and get his other family members into jobs for additional sources of income. And from then on? Well, things just get really weird.
Also starring Hyun-jun Jung, Myeong-hoon Park, Jeong-eun Lee, Sun-kyun Lee, Ji-so Jung, and Yeo-jeong Jo.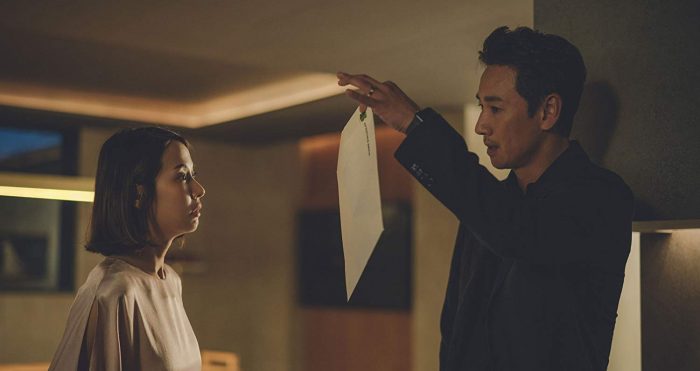 Paper is for losers, give me the recommendations!
Parasite is over two hours long, and at times feels like it is way longer and shorter. I felt so hooked only 10 minutes into the movie, and at that point, very little had actually happened. By 30 minutes into the film, it is clear some bigger plot is afoot. After an hour, it was like a train wreck, and I was shocked. And after about 75 minutes, I couldn't believe that there was still so much more movie to go.
Where could it go from the pits it dragged me to? How could this story ever resolve?
Parasite is an unpredictable romp through class warfare, cons, and dirty little secrets. It is about what lengths one will go to in order to protect their family. It is about the little things in life, and how people perceive events.
It is about so many things, it is so hard to define and feels like the sort of film people will watch for decades to explore various themes. I loved this movie, and it is hard to find any real thoughts with the wild story that is told. It is not necessarily a film we need now, but by golly, I will take it and run with it.
4 out of 4.