I am at the point where I will probably watch anything with Ray Romano in it. Anything, except for that show that made him super famous, because now its old and there is no way I can enjoy that show format. No way.
But older Romano? He has been kicking butt since he was Autistic in Parenthood.
Then he nailed it with The Big Sick. He is doing these fantastic drama/comedies that make us feel. So sure, tell me he is in a Netflix only film that is about death, drama, and comedy. I know I am going to see Paddleton as soon as I could.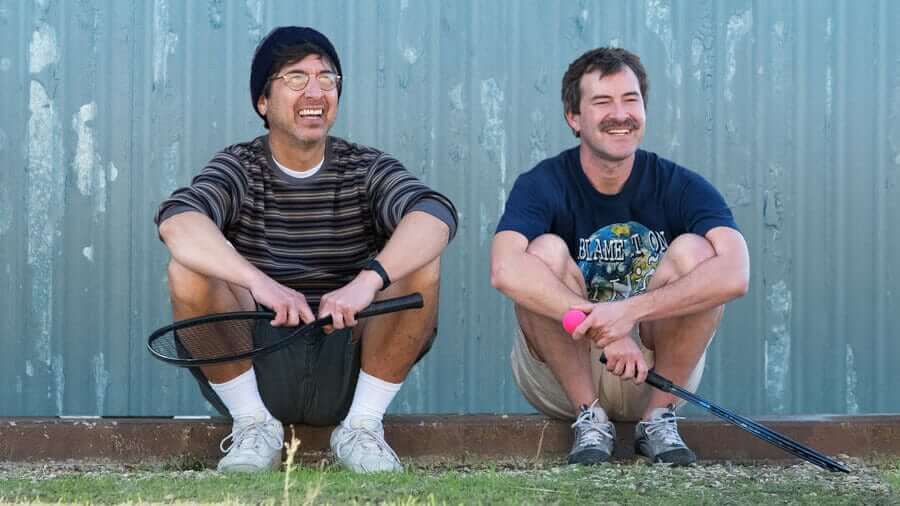 Paddleton, where they use paddles a ton.
Michael (Mark Duplass) and Andy (Ray Romano) are best friends. By circumstance though. You see, they are neighbors as part of a duplex home scenario. Andy lives upstairs above Michael. And despite their age difference, it turns out that they are destined to be great pals.
They both love Kung Fu, home made pizza, and playing made up versions of Racquetball. There is a nice abandoned wall outdoors they can play against each other. They have a love for the same Kung Fu movie too, that not many people appreciate.
And then Michael got a diagnosis. He's got cancer. Terminal stomach cancer. He could do some fighting to make himself last longer, but he realizes he will be miserable. So he wants to go out on his own terms. He knows there is medication he can take that will let himself die, sort of legally. Just apparently unethical so he will have to travel to get it.
Michael just wants to have one great time with his friend, before he is too weak. He wants to play their game, eat some pizza, watch Kung Fu, and then have his friend be there with him when he drugs himself to death. A pretty swell experience for Andy, I tell you what.
Also starring Kadeem Hardison and Alexandra Billings.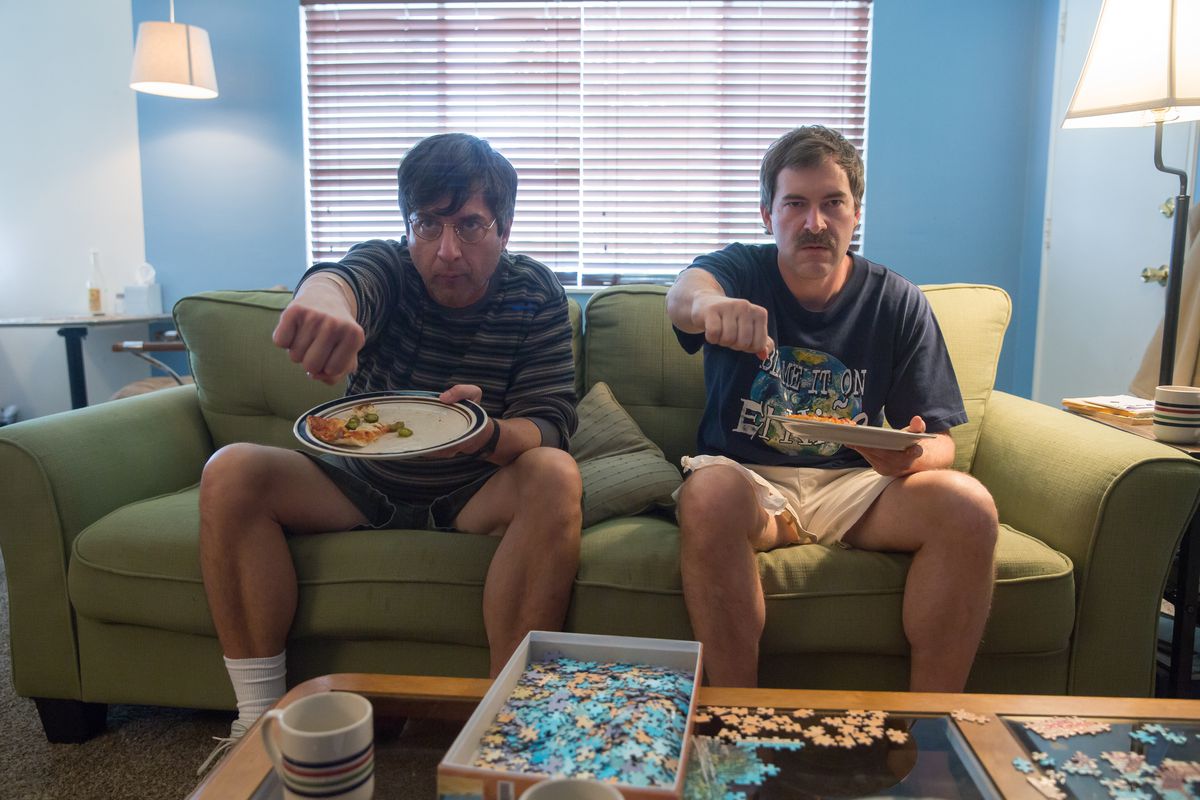 When they punch together, the enemy will surely vanquish.
Paddleton wrecked me. This is just a movie about two friends, wanting to be best buds forever, and realizing they can't. The realization of one of them dying, the younger of the two, was something they never expected, certainly not this early in their lives.
The difference between them, as one has accepted his own death while the other can't handle the responsibility and emotion that will come with losing his best bud, while also being the arm that metaphorically pulls the trigger.
And so we get laughs, and we get tears. We get quite a few powerful scenes discussing the idea of mortality and letting go, while also still finding parts of it amusing enough to laugh at. I couldn't look away at the end. I knew what I wanted to happen at the end, and it went in my mind, the right direction.
This is a film that will stay in my mind for many years, and also be one I can rewatch and still connect to on an emotional level after several views. Like Steve Jobs!
4 out of 4.