November 24, 2016
O.J.: Made in America
When I heard that American Crime Story was announced, I assumed I would just ignore it. It seemed like it just wanted to sound similar to American Horror Story and who cares after that. Well, I am glad I watched Season 1, The People vs O.J. Simpson, because it was phenomenial television, I learned a lot, and I am happy to see it won so many awards.
And my watching of ACS was just one of the reasons I was trying to ignore O.J.: Made In America. One, why would I watch a documentary series that I just saw play out with actors? It would feel repetitive. Two, I haven't watched really any of the 30 for 30 movies, let alone a special that lasted almost 8 hours. Three, I have too many movies to watch, and a few shows, so this would take the place of almost four films. Gah!
And then I found out that despite it being in my eyes a TV series, it fits all the criteria for Oscars documentary. It premiered at Sundance (all of it!), it was in theaters in NY and LA (all of it!), and fuck, it will probably be nominated, so I probably just need to bite the damn bullet, and watch this documentary. Of course I decided to do it over five days, allowing myself to just do one at a time, but it was still a major time commitment, and as you can see, I still didn't even give it a 4 out of 4!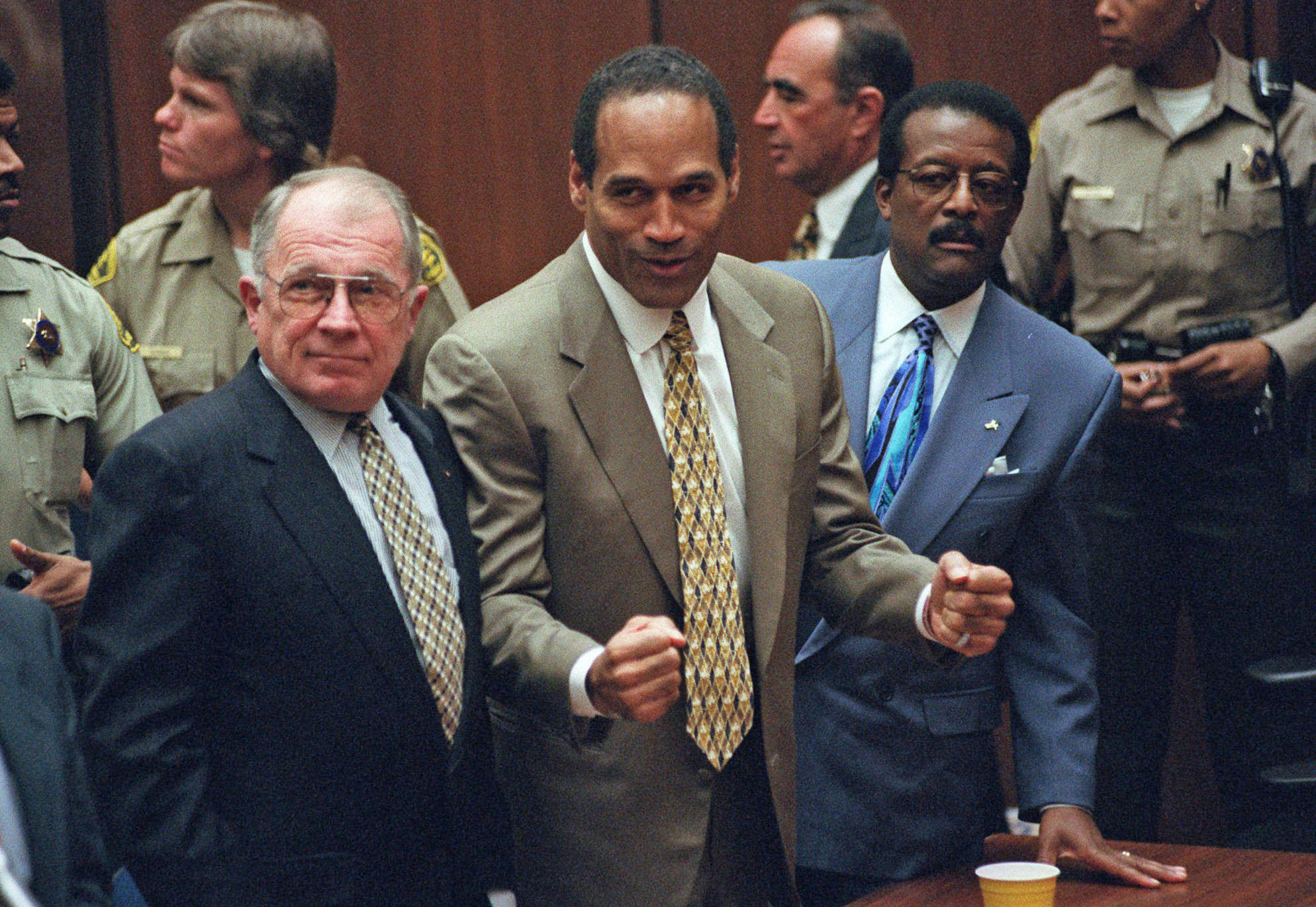 Can't win 'em all OJ.
With a documentary I still cannot say a whole lot. With this "series" we get to see more than ACS gave us, which was just from murder to end of a trial. A whole hour and a half were focused on O.J. Simpson during his college and NFL career. WHY he became a big name. The next 90 minutes focused on his post NFL career, into acting, commercials, and being a celebrity, along with meeting his wife Nicole and the abuse in their relationship.
Parts 3 and 4 deal mostly with the trial, the death, the lead up, the bigger events, and the final part deals with the results, the after math, another civil law suit, and the events that actually eventually put OJ in jail.
A wild and long ride if anything, and hell, I did learn a lot. The first two parts became the most important for me, given what I knew about the trials from pop culture and current events. The whole thing was mostly laid against racism in LA at the time, to show how the communities reacted and felt about the police at the time and WHY he was acquitted in the end. Hell, we got testimony from a few of the jury members too, a nice behind the scenes look.
But the last fifth took a huge toll on my patience. It seemed to drag. And yeah, I didn't know that he was in jail now or why he was arrested, but the build up to that moment took so long and felt so damn confusing. I had very little idea what was actually happening, as it was being told from so many different point of views.
This is an extremely in depth (obviously) and important documentary, and can teach you a lot about the world dealing with just one case. But maybe it was too long. Maybe it wasn't even long enough, and that would explain my confusion at the end. Regardless, it is worth the time for those who want to put the time in. And getting to see comments from Marcia Clark was also a fantastic add on.
3 out of 4.