I do love a good stuck in time movie. It is just a shame that most of them are not good movies.
We recently had a few famous ones, like Edge of Tomorrow and Happy Death Day. The former was great, the latter not so much.
But what about Naked? This time it is a full on comedy, with this time focusing not on a whole day, just a single hour. And it involves a lot more man butts.
This came out over a year ago on Netflix. I wanted to see it right away, forgot and forgot, until I scoured my saves to find something new. No excuses, except hey, its still there if you want to see it!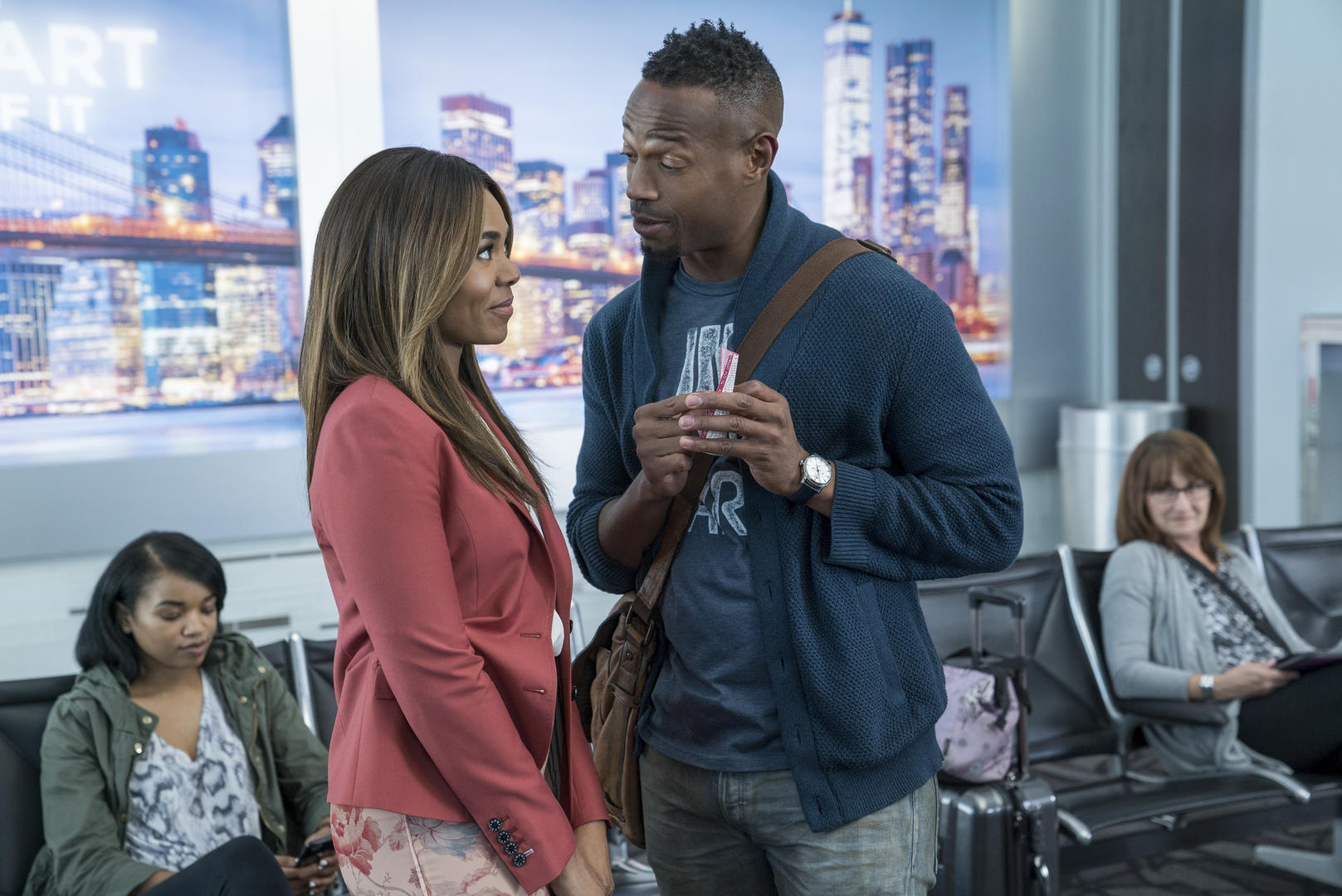 Fun fact, I did NOT look up pictures for this movie at work.
Rob Anderson (Marlon Wayans) is a regular guy. He is a substitute teacher, but he doesn´t have big career aspirations. He is getting married to the love of his life, Megan (Regina Hall), and that is good enough to him.
His wedding needs to be perfect. Because her father (Dennis Haysbert), a self made millionaire, certainly doesn´t approve of him. And her ex (Scott Foley), he is super successful and keeps shoving his success in their faith. But he loves her and she loves him, it should be enough.
Unfortunately, the day of the wedding, Rob wakes up on the floor of an elevator. He is naked, he is confused, and he doesn´t remember the night before. He frantically tries to get to his wedding and understand what is going on, but he gets arrested for obvious reasons. At noon, an hour after he woke up, he found himself getting sucked through time and waking up once again in that elevator floor.
He not only has to figure out why he is being sucked back in time, but also what happened to him and how to fix all the issues his absences have caused.
Also starring J.T. Jackson, Eliza Coupe, Loretta Devine, and Brian McKnight as himself.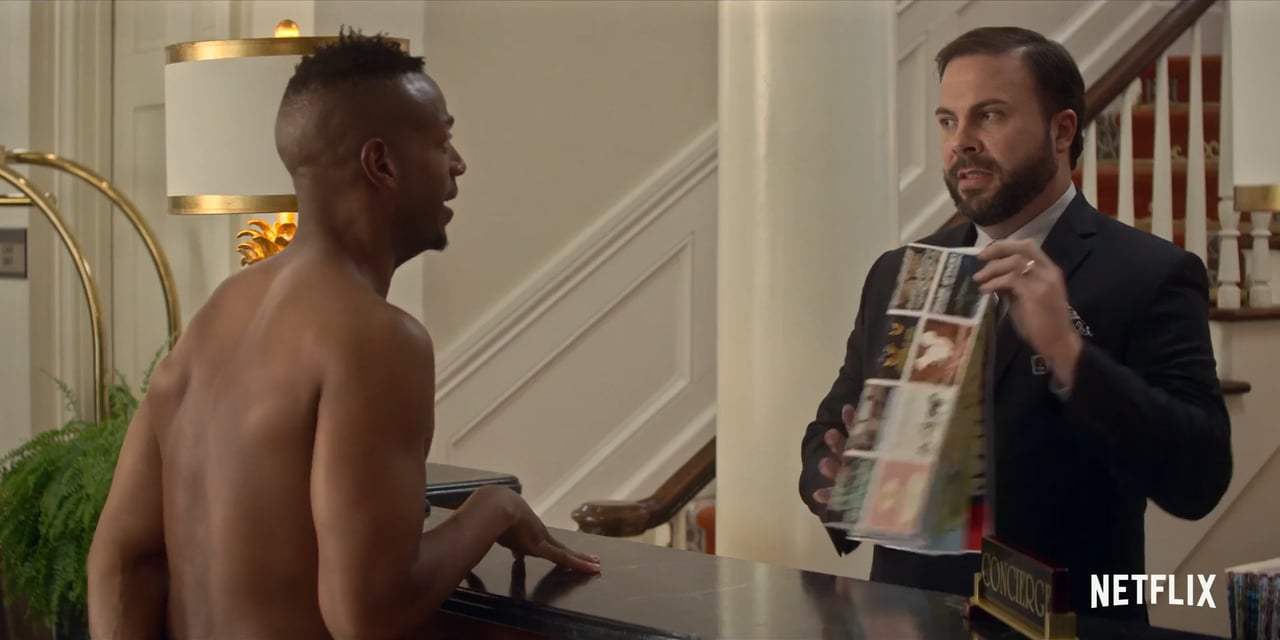 "Here are our selection of retro pants for maximum movie lols!"
I am not saying I am expert on "stuck in a time loop until everything is perfect!" films, but I do know most of the popular ones, and I think this is the first one to have the person literally sucked from their spot in time to get back to the previous point. Like flying through the air. As for originality, it is also the only one I can think of that repeats just a single hour, instead of a full day.
Unfortunately, the hour seems really off in this movie. It seems by the end too many things are happening from his reset point to realistically take the hour. I didn't notice it was an hour until the first few times. The first time when he ended up in prison, it felt like a whole day event for him. They did a poor job of making that hour believable by the end, which is a real shame.
Another poor thing? Making it super funny. It was amusing, but I expected a lot actually laughing out loud and less smirks.
You know what? I really do respect the shit out of Marlon Wayans. He is in a lot of movies and he knows that people do not really respect him. They don't like his acting, they don't like his jokes, but I approve. Why? Because he really puts all of his energy into these movies. Every part of his body is acting in this movie, not just his head and hands. He seems to be the type to give 110% in anything he does. If he meets fans, he will sign everything and greet every kid.
He just loves what he does and you can see his passion in his work. So while not the best movie, it does try some new things, and obviously he puts it all out there for the viewers to pick apart.
2 out of 4.