December 26, 2018
Mary Queen of Scots
As a history major, I tend to love a good historical biopic film, that goes for realism, truth, and has amazing set pieces.
At the same time, my focus was on Ancient History, and I tried to avoid any of that medieval nonsense, mostly because I do not care about British history. I got enough of that growing up. I want old stuff or other cultures. I just don't want to get bogged down in the King and Queen dramas. It is why I still haven't seen The Crown.
But Mary Queen of Scots is a famous story, one that I know next to nothing about. It has to be famous, it rings true, but honestly, never looked into who or what it was. Did she behead a lot of people? Did she inspire Braveheart? I don't know!
I do know that with the leads being several ladies, we still might get some dope gossip though.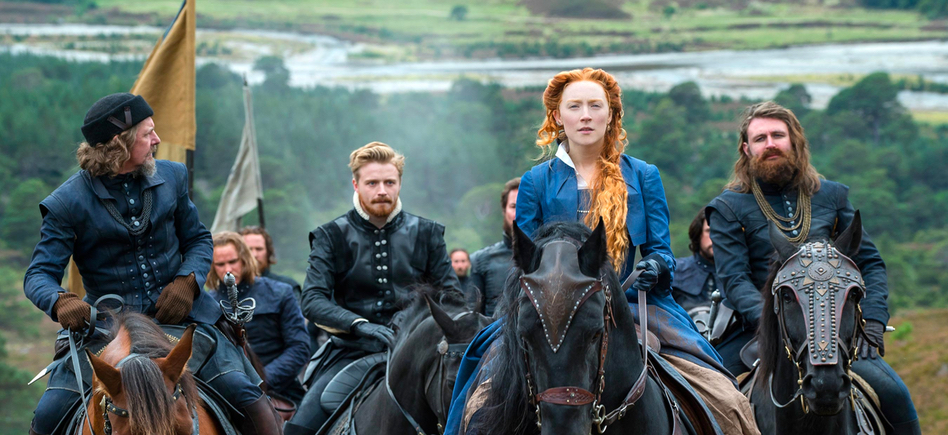 On first glance, this does not answer the Braveheart question.
First of all, this film takes place like 250-300 years after William Wallace, so they are unrelated.
We are going to talk about Mary (Saoirse Ronan) who became Queen of France at 16! Nice. Two years later her husband died, and instead of remarrying and living back in France, she went back home and decided to rule there again. Now, due to some legal loopholes, she has more of a right to the throne of England than her cousin, Queen Elizabeth I (Margot Robbie).
But Mary cannot just go and waltz in, demand the crown, and everyone is cool with that. So instead, she goes to Scotland, to work with the people there to set up a rule, to be peaceful with their neighbors, and basically bide her time. If Elizabeth cannot get an heir, or dies, it will be Mary's turn (or her own children), so let's be civil and wait it out.
It is not civil. There is some warring, some backstabbing, some dead loved ones and imprisoned things. There is a lot of betrayal and a whole lot of politicking that will get you lost.
Hey. As long as you still look noble by the end, right?
Also starring David Tennant, Gemma Chan, Guy Pearce, Jack Lowden, Joe Alwyn, Adrian Lester, Ismael Cruz Cordova, and Simon Russell Beale.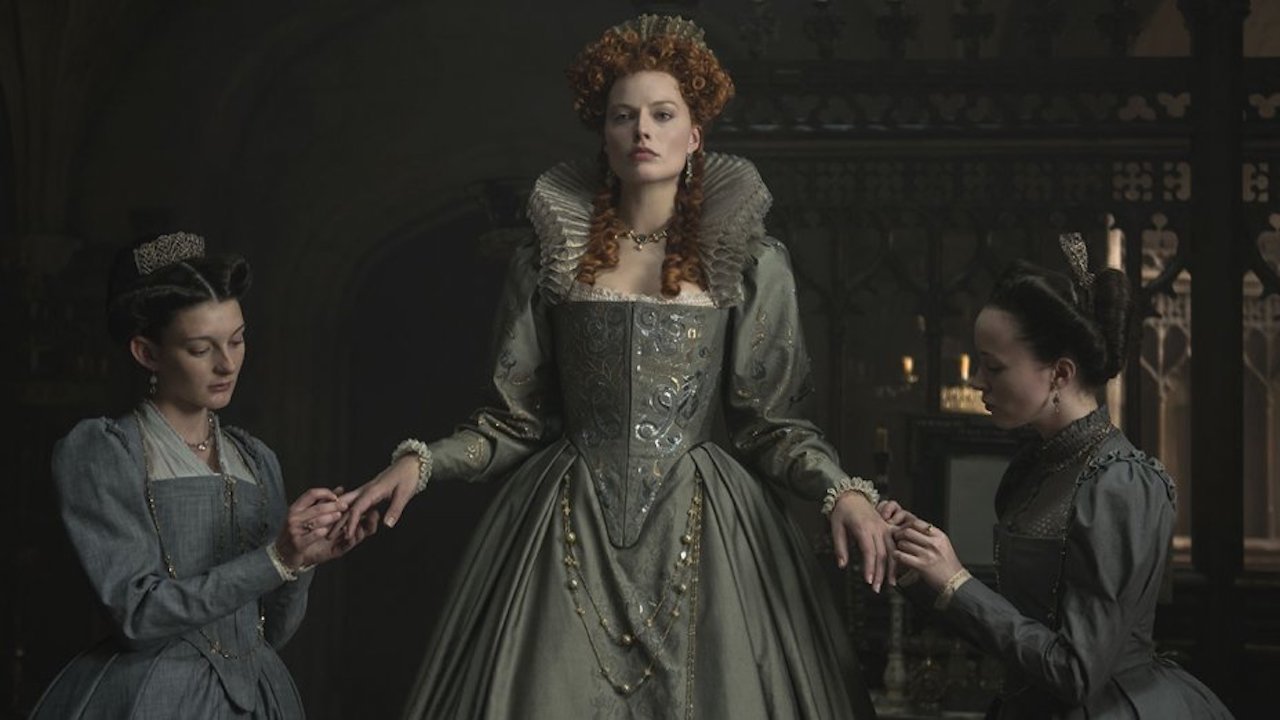 Royalty is the epitome of being a strong independent woman who don't need no man, unless you need an heir to keep it strong forever, in which case you are vastly dependent and sad.
When I say get lost in the politicking, I really mean it. This is a dense cast with a lot of characters who have lines and I guess are real people in history. And it is not like the movie pops up with subtitle cards to fully explain everyone's role and their motives. You have to pay attention, try to gather what matters and what doesn't and by the end, I still didn't fully grasp who/why everyone was, why things happened, and the real ramifications.
This might just be a historical movie for those already down with the history. And there is nothing wrong with that, technically, but it does mean it will have issues finding a larger audience. Movies should be made for all sorts of people and a certain level of intelligence can be a requirement. It just means I am left talking about how pretty the movie was and well acted, without being able to comment a lot on the plot.
Needless to say, the movie was very pretty and well acted from our leads. I was especially surprised by the makeup department and their ability to make Robbie look a whole lot less attractive.
For my money though, I could never imagine wanting to watch this movie again. It is 2 hours that feel like 3, no matter how pretty it looks.
2 out of 4.