I can say that I honestly only watched Lymelife because I saw Alec Baldwin on the cover. Of course he was wearing a suit too.
Because that is all Alec Baldwin has to do nowadays.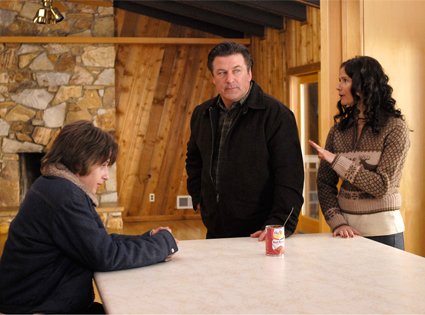 Well its a suit of clothing at least, right?
This movie is more about a little rich~ kid named Scott (Rory Culkin). They used to live in Queens, but have moved out to Long Island, and are kind of big on real estate. Also this is the 70s.
Apparently Lyme disease may have just started recently, or it doesn't have a real cure or something. Can mess you up for years. One of their neighbors (Timothy Hutton) got a deer tick while hunting two years ago, and has never been the same. Kind of sick a lot. His wife (Cynthia Nixon) has to bring home the bacon on her own, and makes it all kind of weird on their daughter (Emma Roberts).
Scott kind of has a thing for her too, but she is way more popular than him. Speaking of having a thing for people, Scott's dad (Baldwin) is having an affair with her mom. Yay! The mom doesn't enjoy being married to a sick guy. Scott's mom (Jill Hennessy) knows something is up, but she just seems crazy to Scott. It isn't until Scott's brother returns temporarily from the army (Kieran Culkin. Yes real life younger brothers to Macaulay) for her birthday does Scott realize the truth about his father.
This causes a lot of family strife amongst both groups. Even more bad things happen when they find out Mr. "I am diseased" father hasn't been going to his job interviews, mostly enjoying the whole "stay at home and do nothing aspect" of his life. Doesn't mean he takes kindly to cheating. Factoring in all of the parents issues makes Scotts little crush seem insignificant. Doesn't mean he was going to stop crushing, just puts it in perspective for him.
The end of the movie is full of betrayal, families rekindling and others splitting, new love, and maybe a gunshot or two.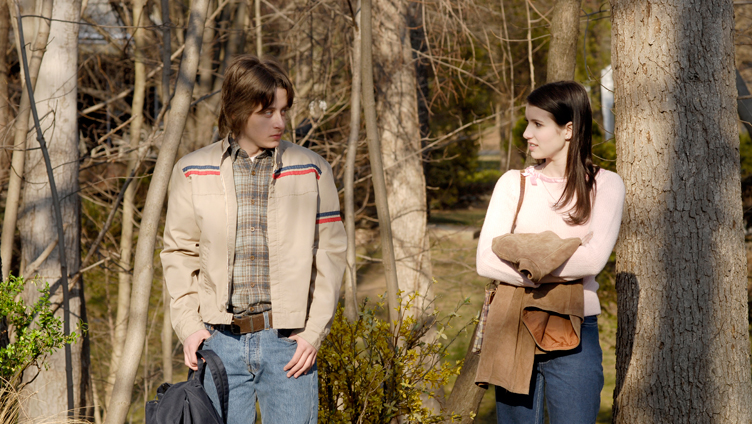 See them bundled? It's because they don't want ticks. And its cold. And they might have just had sex.
I should have told the plot in a more straightforward way. My bad. But this movie was pretty intense.
The last five minutes I was scared. A lot of comparisons are made in regards to this movie and American Beauty, but they are pretty different. I guess they kind of both talk about the American Dream and sex with a neighbor (kind of neighbor). But one is a mid life crisis, and the other is a teenage boy. Who's dad may be going through a midlife crisis. Either way, affairs are bad, and having people with guns mad at you is bad. So in those last five minutes when I was scared, it still wasn't that predictable.
And most importantly, I wasn't left without an answer. The plot lines were all finished. I wouldn't say in a nice neat little package, because of some of the implications afterwards, but definitely felt like a full movie which was good.
I thought a lot of the acting was great, especially from Hutton, Baldwin, and Nixon. Rory would later want to bang Emma in Scream 4, because all of those people are in the same movies for some reason.
3 out of 4.