I have been avoiding LUV for quite some time. Why?
Because it is fucking named LUV. What is that? That is dumb. I don't like that.
But I do like reviewing things that I think will be stupid, so I guess I kind of have that going for me.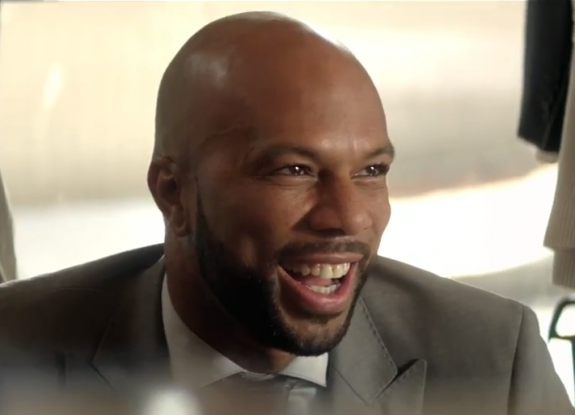 Oh, come on Common. You don't look like you at all when you laugh.
Uncle Vincent (Common), I guess just Vincent, was locked up in prison for the last 8 years. But now he is out and he wants to make his life better. But first, he has a nephew, Woody (Michael Rainey Jr.). Vincent wants to open a high end crab shack, and Woody just wants to move from Baltimore to his mothers house in North Carolina (he was living with his grandmother).
Also including such fine actors such as Danny Glover, Charles S. Dutton, Dennis Haysbert, Michael K. Williams, and Russell Hornsby.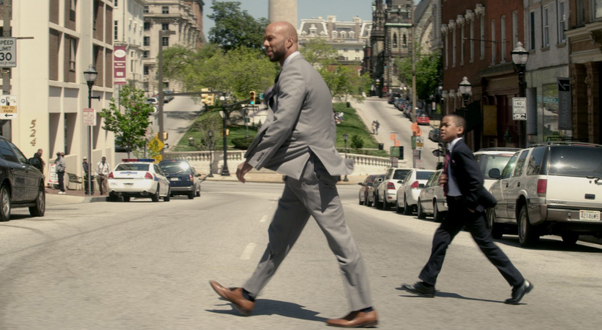 You guys are doing it wrong. This looks nothing like the Abbey Road cover.
I STILL DON'T KNOW WHY THIS MOVIE IS NAMED LUV! Argh!
Well, it is an acronym, that I only knew existed once I saw the wikipedia page. Learning Uncle Vincent. The fuck? I mean, it makes sense, but why wasn't that better advertised? LUV by itself is just silly.
Speaking of just silly, I liked the idea of this movie. It seemed like a good plot line for some nice drama, some crime, sure. Maybe even I would learn a life lesson or two. But it just didn't deliver. Early on I was interested, but over time my apathy grew as what I felt looked like more and more ridiculous situations. I don't mean ridiculous in the entertaining way either. Some sort of dramatic/crime ridiculousness, with a lot of guns, but without the excitement. It is hard to describe.
The ending was a bit of a dull too. I guess it was supposed to be surprising, but at that point, who gives a shit, right?
Learning Uncle Vincent, I don't believe its a true story from the writer, in any way. Nope. But it is what it is, and I will go back to ignoring it.
1 out of 4.