September 1, 2013
Lovelace
Pornography!
Sex!
Clitoris in the neck!
No, I am not just doing all that to increase traffic. I am hear to talk about Lovelace, the true story of Linda Lovelace, who starred in Deep Throat and helped changed the porno world forever. Kind of.
I also just realized that Lovelace is also the name of the Guru penguin in Happy Feet. Huh, I hope there is no connection.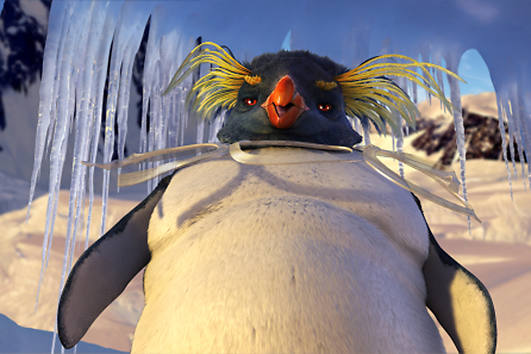 This Lovelace doesn't share the same talent. He can't with that plastic around his neck!
Linda (Amanda Seyfried) USED to be such a sweet little girl. She used to to dance and go to school, and obey her parents! Her parents (Sharon Stone, Robert Patrick), mind you, are the type who would scold her just for sunbathing in a bikini in her own fenced in back yard.
While Go-Go dancing with her friend, Patsy (Juno Temple), they meet up with Chuck (Peter Sarsgaard), who will change her life forever. See, Chuck sees something special in her. He sees a beauty that can go far, do great things, and maybe even make a lot of money. Mmm, money.
After helping slowly tear away her inhibitions, he is even able to make her go down on him, despite her initial embarrassment. Wouldn't you know it, it turns out that she doesn't have a gag reflex, and has a unique talent in the industry. I don't even know why I am being subtle.
Well, they need money, and she gets put into the lead role of an X-Rated feature, Deep Throat. It has comedy and it has something people haven't really seen before, so it becomes a huge hit, making millions world wide, and catapulting Linda into a spotlight she could never before imagine. But a life of fame is always not something you want, especially if it comes at such high costs. Such as being married to Chuck, an abusive husband who takes all of your money, beats you, and gives you emotional scarring for years with no place to turn to.
Ah yes, the Linda Lovelace story, one of porn, and one of abuse.
Hank Azaria, Bobby Cannavale, and Chris Noth play "industry" people, and James Franco has a small cameo as a much younger Hugh Hefner.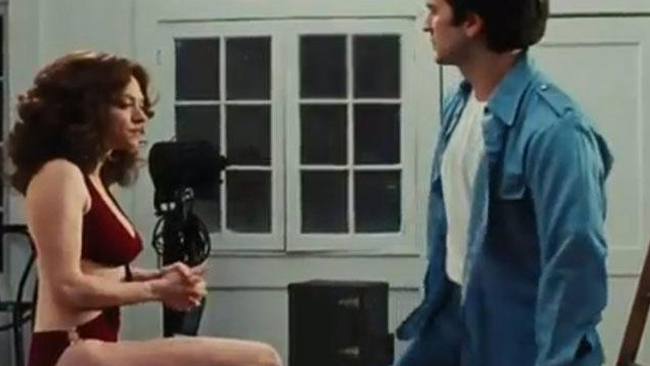 This is all you are getting out of me, you creepy internet people you.
Linda's story is definitely a sad one. It is a story that should be heard so that women out there no that dangerous things CAN happen, signs to look for, and how to get out of those situations and find the help you need.
Unfortunately, Lovelace seems to almost downplay the amount of abuse she actually receives. I found that portion of the movie to be far too short. It needed to be longer to really experience how a large portion of her life was, before she was finally able to get police intervention. Her story was a powerful enough one to write a book about and have restocking issues due to its popularity.
I think the movie has its heart in the right place, but fails to deliver the right emotions that one should expect from this picture. There are two important parts to this story. Linda's transformation into a porn icon, and the abuse she took from someone she thought loved her. This definitely seems to care more about the former, and not the latter, which is a shame.
1 out of 4.