August 18, 2017
Logan Lucky
Steven Soderbergh is a sunuvabitch. And I mean that in a loving way. After finishing strong with Side Effects and Behind The Candelabra, he said he was retiring from directing, and the world was sad. Sure, he gave us some of The Knick, but it wasn't the same.
And then I saw a trailer for Logan Lucky. Soderbergh. Was. Back. He didn't last long in retirement, a project pulled him out, described as a sort of redneck Ocean's Eleven.
I didn't need to see the trailer multiple times. I didn't have to look at the cast list with glee. They just had to tell me that SS was at the helm and I knew I would not be missing that film.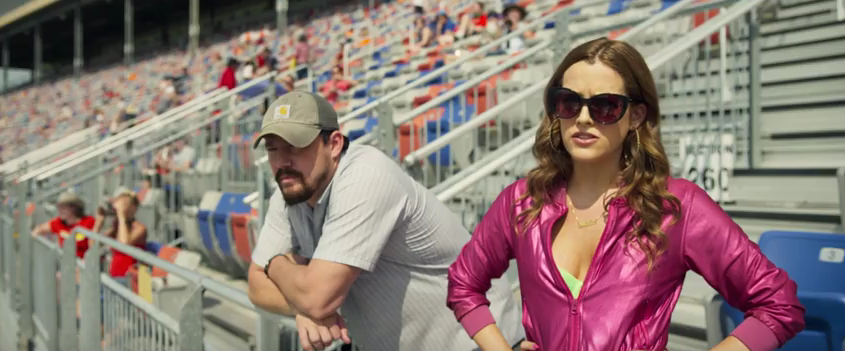 Also, add in one of the greatest known actors to man, then you are just asking for Oscars.
In West Virginia, part of the Blue Ridge mountains, with the Shenandoah River, bunch of country roads that are basically heaven for the inhabitants, live the Logans. A family that some individuals think are cursed or unlucky. There is Jimmy Logan (Channing Tatum), the one who was going to be a big football star, but got a leg injury leaving him with a limp before he could make it big. He also was fired recently as a construction worker in NC, so there is that. His brother is Clyde Logan (Adam Driver), soft spoken, ended up going to the Army after his brother's accident, and in Iraq, he lost his hand and part of an arm. Now he is a bartender. Their extended family has some issues too, but their younger sister, Mellie Logan (Riley Keough), has been relatively unfazed and is a hairdresser.
Anyways, Jimmy has a family. Notably, a daughter, (Farrah Mackenzie) and an ex-wife (Katie Holmes), and he just wants to do right by them. But getting fired, not being rich, these are big problems. So he has had it. He wants to steal from a vault. He needs a giant payday, and from his construction, he knows how the money is moved at the Charlotte Motor Speedway in North Carolina. He has a big plan and everything to get the money and out without people knowing about it. Heck, he is even going to pick a small weekend where there is little security and not a big monetary loss to the company. They aren't bad people, they are just…unlucky and in hard times.
They just need some help. And they want to enlist Joe Bang (Daniel Craig), a man from that area who is knowledgeable about getting into vaults. But he is also in jail. So they need to break him out, do a heist, and break him back into jail without knowing he was gone. Ah yes, good times.
And rednecks. Good times with rednecks.
Also starring Seth MacFarlane, Sebastian Stan, Brian Gleeson, David Denman, Jack Quaid, Jim O'Heir, Katherine Waterston, Hilary Swank, and Dwight Yoakam as the warden.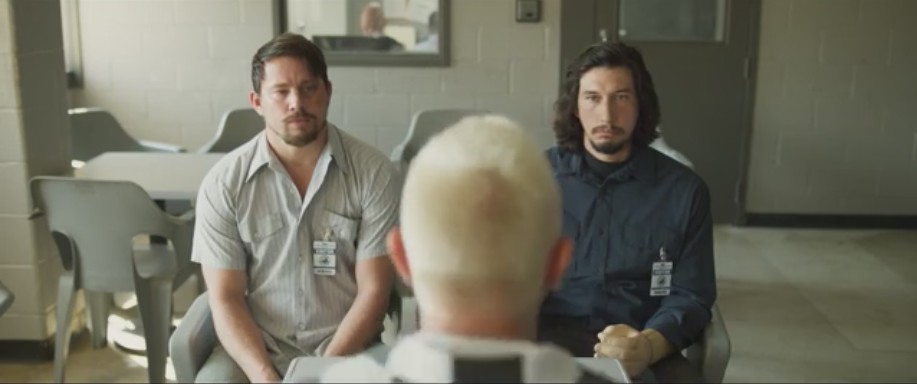 No touching!
This film was very hard for me to review. Days later it still has resonated with me, one touching scene in particular. It has brought me closer to John Denver more so than any other film before it. You know how these movies work. Have a dad, have a relationship with his daughter, have touching moments, and you will have me there in the theater crying.
I love the cast. I love how into the characters everyone was, no matter how big or small. I loved how everyone played it straight. They weren't mocking southerners, they were embracing the culture. Sure it was amusing, but it was still handled with a lot of class. They were just people trying to do something for their families and not trying to hurt anyone along the way. They were good people in somewhat extreme circumstances. And everyone was just so good at their roles. Even the people who were dicks.
Before I forget, this film also featured the BEST Game of Thrones reference ever in a film. It was something that made me cackle with glee. To be honest, the list of "films with Game of Thrones references" is probably pretty short, but no way could anything before have topped this one.
BUT YET THERE IS SOMETHING THAT IS HARD TO DESCRIBE. There are slower moments. There are things rushed. There is confusion at just how far away they live from Charlotte. I have to assume like 3-4 hours, which makes the timing of this film a bit awkward and harder to grasp. The later reveals of heist didn't feel as extravagant as I had hoped. And the ending just sort of ending.
It isn't the perfect film that my mind has made it out to be. I still can love it, I can accept its faults, but that makes me put an honest rating. You know, a brain rating and not just a rating in my heart.
If my heart was rating this film, it would maybe be a 5 out of 4.
3 out of 4.