December 14, 2011
Letters To Juliet
Before you get confused, Letters to Juliet and Dear John are different movies. Both are romantic comedies starring Amanda Seyfried with "letter" themes. Or at least I assume Dear John has that in it. But Dear John is a Nicholas Sparks book/movie, while Letters To Juliet came out…well damn, after Dear John and in the exact same year.
What the hell Amanda Seyfried?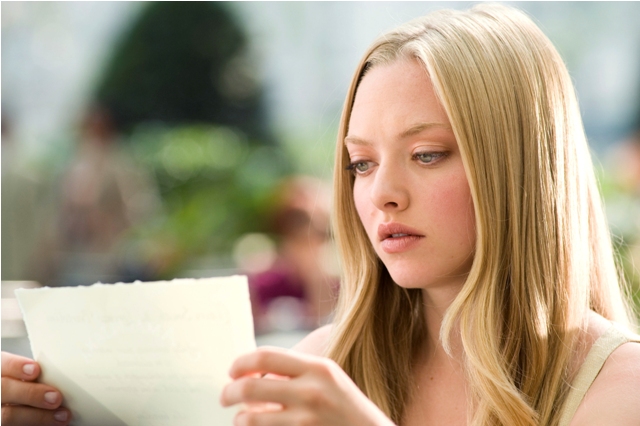 "Oh, my bad."
Amanda is a fact-checker for a new york newspaper! Oh man! But she wants to be a writer. Too bad. Oliver Platt don't care. She is going on an early honeymoon with fiance, Gael Garcia Bernal, to Italy! For he is Italian and opening an Italian restaurant in NYC and needs to meet with suppliers. But when they get there, it seems like he only wants to do work. For shame!
Amanda scurries around on her own, bored, and finds the "Juliet House" from that Shakespeare thing. For some reason, a whole bunch of women write romantic queries to Juliet and hope she responds. A group of women write letters back with advice, because they are bored. She finds a 50 year old letter, and decides to respond.
A week later, very British Christopher Egan appears on her doorstop. Oh, with his grandmother, played by Vanessa Redgrave. She has determined to return to Italy and find her long lost love when she was 15, and see if he remembers her. Amanda agrees to go on the journey with him, since her fiance doesn't mind, as they travel the country looking for the right old dude.
As you can imagine, the thought of old people love and growing old with the person you actually love is discussed a lot. Turns out Amanda doesn't love the husband that cares about his restaurant more than her (Selfish). So yes. Another movie where a woman travels and changes her mind about marriage, choosing another foreign person.
I knew this would happen! Why did I watch this movie in the first place?!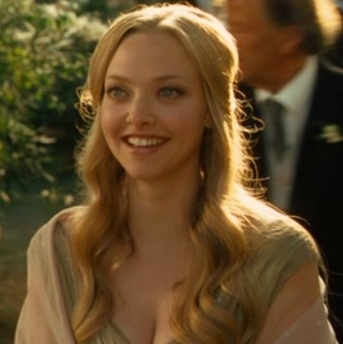 This is NOT an answer.
Only a few moments did I find amusing. At the end, where the balcony scene was "accidentally recreated" before Amanda officially started to get it on with British dude was pretty funny though. After all, NYC is kind of overrated.
For some reason (not that one, damn it) I did find this one more enjoyable. I thought they were good together chemistry wise, and the old woman love story was fantastic. So it is decent, you know, for a RomCom.
2 out of 4.