Reviewing films when they come out on DVD isn't bad, it is expected for at least a third of all releases!
But like usual, the movie I am reviewing way later is a comedy. Keanu. Why did I not see it in theaters? I dunno, probably just lazy at that point. I also have never watched the sketch show Key and Peele, just random scenes on YouTube, so I wasn't interested in some strange cat movie sketch.
I also didn't even know if the cat talked. I think it does. Or did I get it confused with Nine Lives? Also, maybe both are talking cats? This one with Keanu Reeves as the voice, right?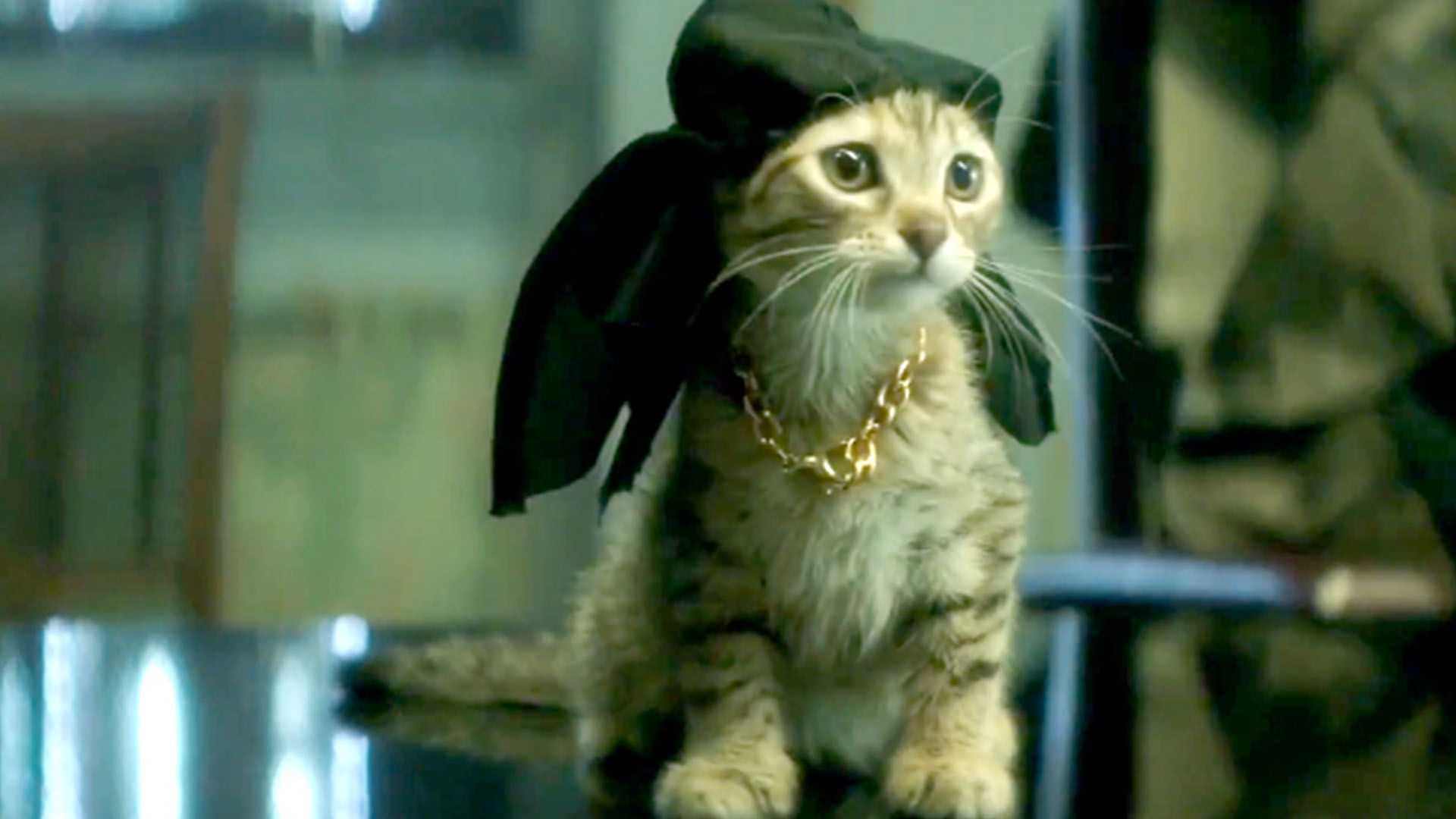 Yeah, he has those rascally Reeves eyes, that's for sure.
Clarence Goobril (Keegan-Michael Key) and Rell Williams (Jordan Peele) are two boring, regular, dudes. Clarence is married, wife (Nia Long) and kids, drives a minivan. Rell is heartbroken, because he was just dumped. But then he finds a kitten. Not just any kitten, the cutest kitten in the world.
Now, later, Rell is back to work, inspired, and Clarence is about to have some days to himself. Tim for some bro time! That means watching a movie! However, when they get back home, Rell's house was broken into, smashed up, and Keanu the kitten was stolen! They find out from the local drug dealer (Will Forte) that it was most likely Chedder (Method Man) and his gang, looking for his house. Shit.
So it is simple. They have to get the cat back, and they have to infiltrate his club. They just have pretend to be thugs, pretend to be tough and just try and buy the kitten back. That way no one gets hurt, especially them. But then they get confused with some real badass people from Allentown and have to instead help the crew sell some drugs to earn the kitten. Can't be too hard, non educated people do it all the time!
Starring Tiffany Haddish, Darrel Britt-Gibson, Jason Mitchell, Jamar Malachi Neighbors, Luis Guzman, Rob Huebel, and Anna Faris.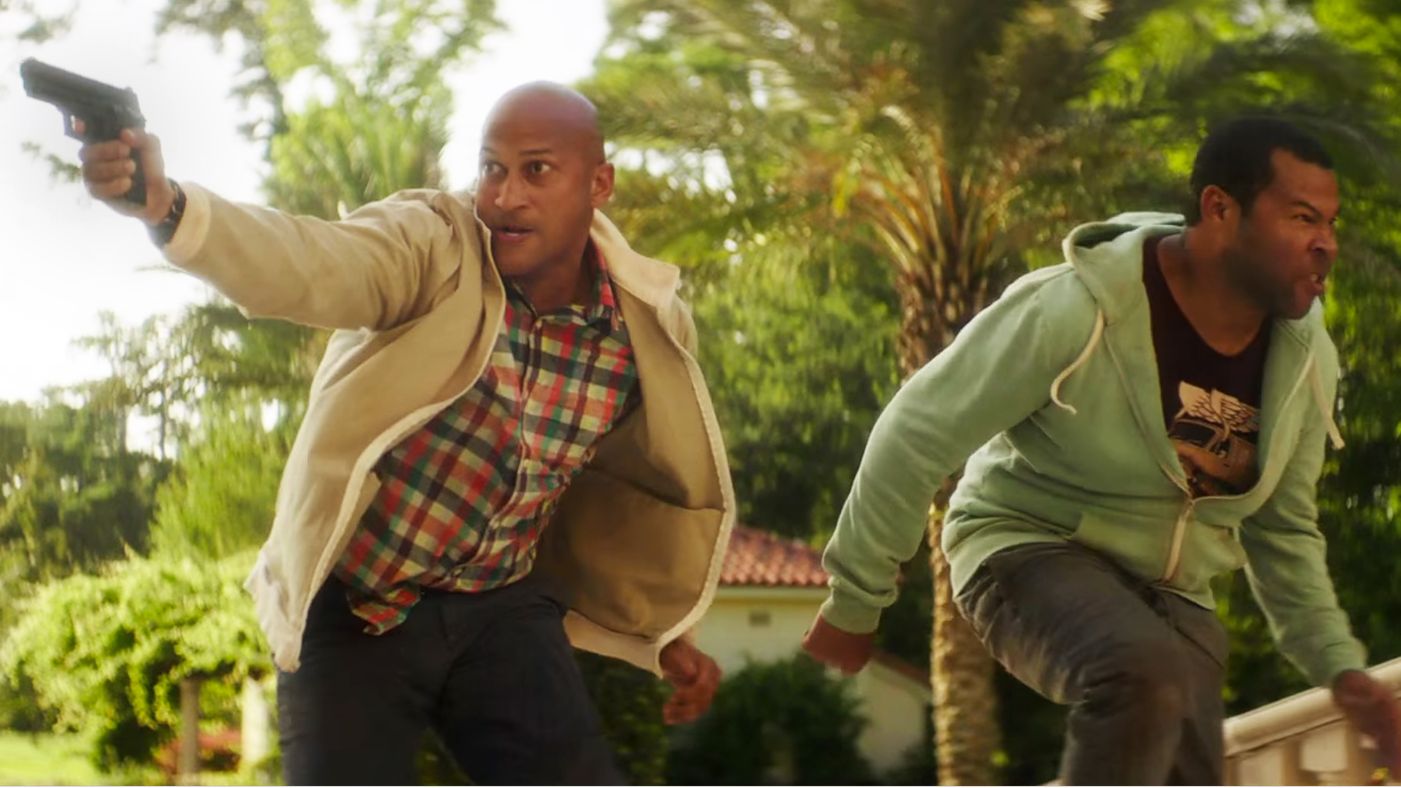 Running and shooting at the same time in plaid is the first skill a gangster learns.
I honestly didn't care about Keanu when it came out. And yes, I was surprised at how much I enjoyed it.
Peele and Key do awkward right. They wear that uncomfortable atmosphere on their face and run with it. This is full of overacting on their parts, but it also fits their characters just trying not to die, while also believing themselves to be larger than life individuals.
The movie opened up slow, but once they were in the club it really hit its stride. The voices, the backstory, the names, all gold. The obsession with George Michael and his songs filling the soundtrack were a comedic plus. Back flips, gun shots, celebrity deaths and more. I was just surprised all around.
I also wasn't a giant fan of the ending. After everything had finished, it petered off a bit too long and the twists weren't worth it. But Keanu is still full of laughs and a really decent time waster. I might watch even more random clips on YouTube, right now.
3 out of 4.