January 4, 2018
Insidious: The Last Key
Insidious here, get your insidious here! Can't get enough of those James Wan other worldly horror films? Then we got a new one here!
At this point it is the fourth Insidious film, but we are delving straight into the side story parts now. We don't get a number, we get Insidious: The Last Key. It took Paranormal Activity to get to film 5 before it abandoned their numbers for a side story instead.
Just because there is a last in the title, don't assume it is the last Insidious film. That is a lie in every horror franchise, no matter what they say.
Instead, at this point, go in expecting some more details and unfortunately a lot more questions.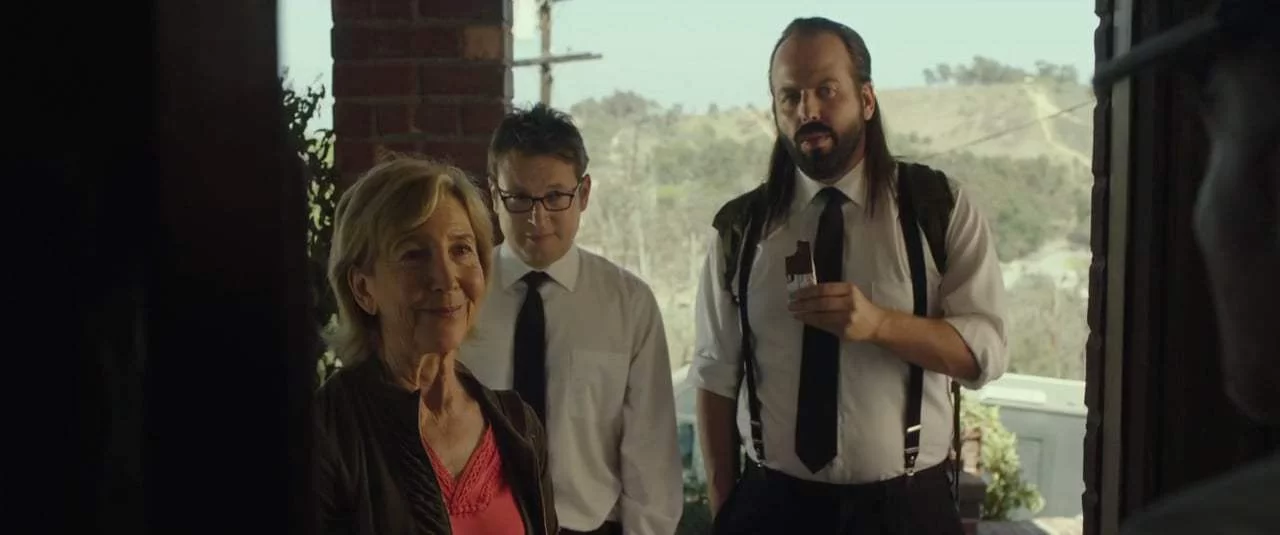 It is important to have your security look nice before they fuck up a spirit.
Our favorite psychic, Elise Rainier (Lin Shaye), didn't have a fun time growing up. This takes place after Chapter 3, and before the first film still, where she is rocking out with her two sidekicks, Tucker (Angus Sampson) and Specs (Leigh Whannell). Except she gets a call from a dude (Kirk Acevedo), who lives in Five Keys, New Mexico. Specifically, he lives in the home she grew up in. And again, this was not fun.
You see, Elise basically always had this ability. The skills to see dead spirits, talk to them, and really feel their pain. While it is cool for old Elise to do that, young girl Elise doing it made it really creepy. Her dad (Josh Stewart), worked at the next door prison (which had a high execution rate I guess), and he didn't like her saying she saw things. He did the only logical thing in his mind, in the 1960's, and he had to beat it out of her every time she decided to lie about ghosts.
Hooray child abuse! Oh yes, we get a lot of pained girl screams and pleads for those who need to feel sad inside.
Anyways, also as a kid, Elise was visited by demons, helped free a powerful thing, and inadvertently killed her mom? Jeez. Either way, now, a billion years later, Elise has to return to the home that has too many memories, to hopefully put a stop to what started her a long time before.
Also starring in the past and the present ish, Caitlin Gerard, Spencer Locke, Aleque Reid, Ava Kolker, Pierce Pope, Bruce Davison, and Tessa Ferrer.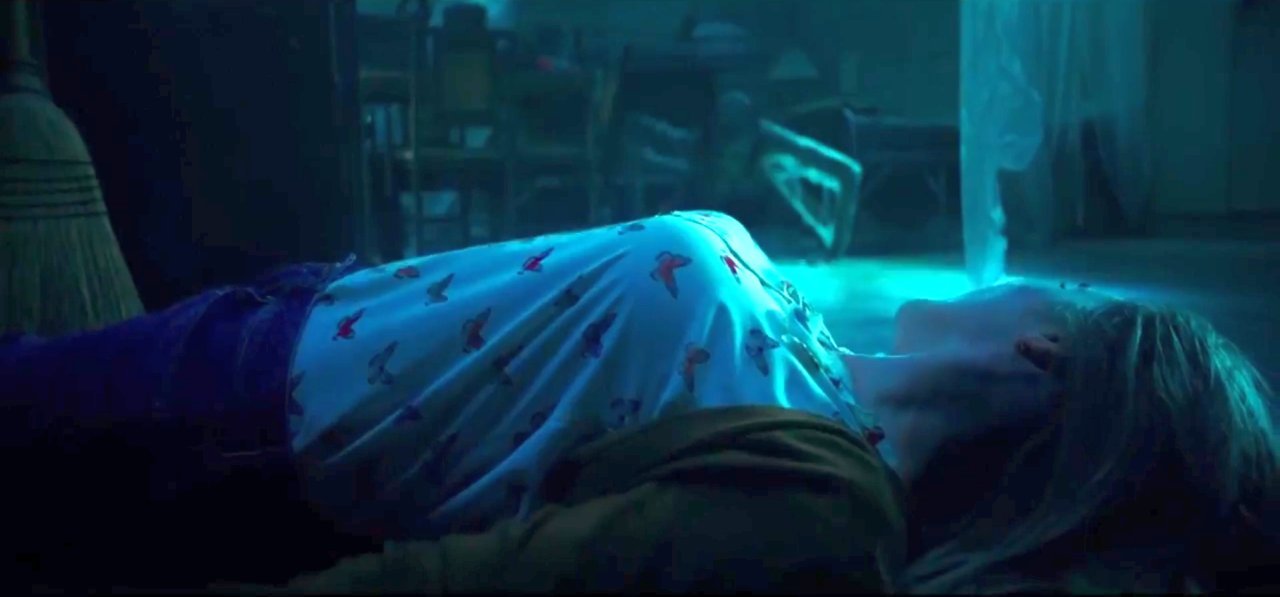 Breasts and horror go together sure, but sometimes even fully clothed it can feel excessive.
The beginning of the film is probably the best part of it, so after the long introduction of 10+ minutes (it feels like), just go ahead and leave. We start in the 60's, it is creepy, we get the child abuse, the arguments, the scares, the creepy key stuff, and the deaths. Once we get back to modernish times, the film quickly just falls apart.
Sure, the sidekicks have some good jokes. And they tried to make some sort of coherent plot, that had its moments. The suitcase scare later on is bound to be a highlight.
But every damn time they go into The Further it just feels so goddamn stupid. And a significant portion takes place there, along with multiple entities and places. It just feels like they are just making up that place as they go, and whatever happens there is what a writer feels like doing, with no limits or cares in the world! It especially featured the worst acting of the film and the effects were, well, ghastly.
Don't worry, we have tons of bad acting throughout the film as well. We get someone who is in his 70's playing the dad to two daughters who are clearly supposed to be early 20's and not apparently be awkward at all. An easy fix of saying "Granddaughters" instead would have made it less weird. Speaking of weird, the daughters have a lot more plot than one would expect. One of them is featured above and it is honestly the worst time I have seen a horror film try to also make a scary scene sexy. Imagine her having a panic attack on the ground, breathing up and down very hard. It isn't sexy, no matter how much the boobs move, it is just uncomfortable and takings you out of the film.
The acting is bad in the flashbacks, and generally just bad when really any character interacts with any other character. It certainly doesn't feel like the end of a series, but really, the beginning. But again, the beginning was neat, and some jokes made me laugh.
1 out of 4.