February 18, 2015
Inherent Vice
I was excited to watch Inherent Vice, because the internet told me to be excited about Inherent Vice. It was some sleek 1970s-esque drama/mystery, complete with Private Eye and missing people. It had a sexy poster and a lot of famous people in it.
I honestly didn't see too much advertising outside of the internet, but it was also by a well respected director. Paul Thomas Anderson has made quite a few good films, all of them well acted, very well loved.
So despite it taking me, I dunno, two or so months after it first started coming out to theaters, I have finally gotten around to seeing it!
And then, uh, I saw it and left quite disappointed.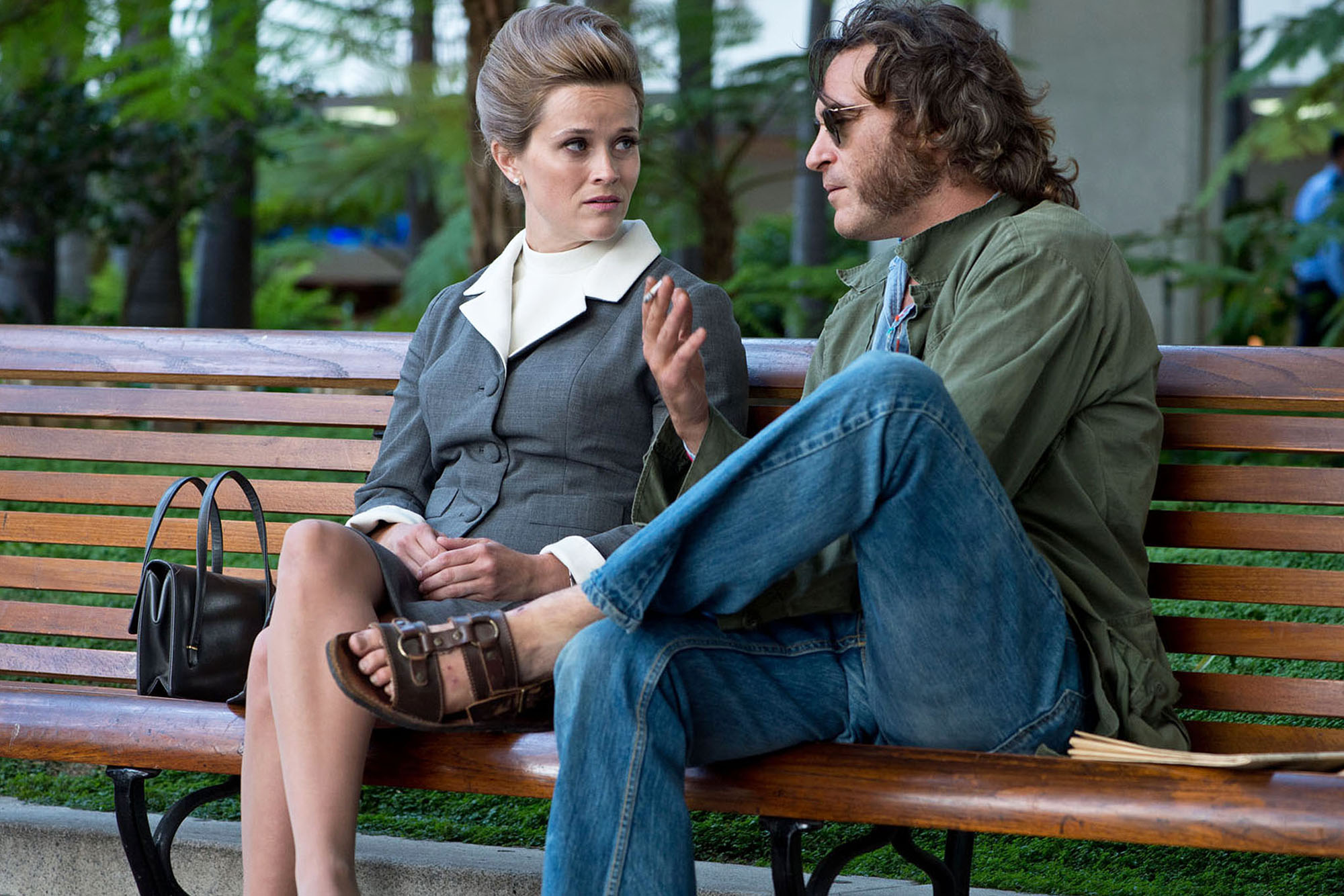 I am probably just a prude like this lady here.
Here is what I pieced together.
Larry "Doc" Sportello (Joaquin Phoenix) is a private investigator, a man with sideburns, and someone who loves women, drugs, and other hippie behavior. His ex lady Shasta Fay Hepworth (Katherine Waterston) is now sleeping with a real estate mogul Michael Z. Wolfmann (Eric Roberts). His wife doesn't like the affair and might be planning something drastic.
Also, unrelated, Tariq Khalil (Michael Kenneth Williams) wants Doc to find his friend, a member of an Aryan gang. The man who also is a bodyguard of Mr. Wolfmann. Oh man. The plot thickens.
Either way, these two inquiries lead Doc on a strange and drug fueled path, featuring death, framing, cunnilingus, sex, more drugs, and more drugs again. Also featuring Hong Chau, Owen Wilson, Reese Witherspoon, Martin Short, Josh Brolin, Maya Rudolph and Benicio Del Toro.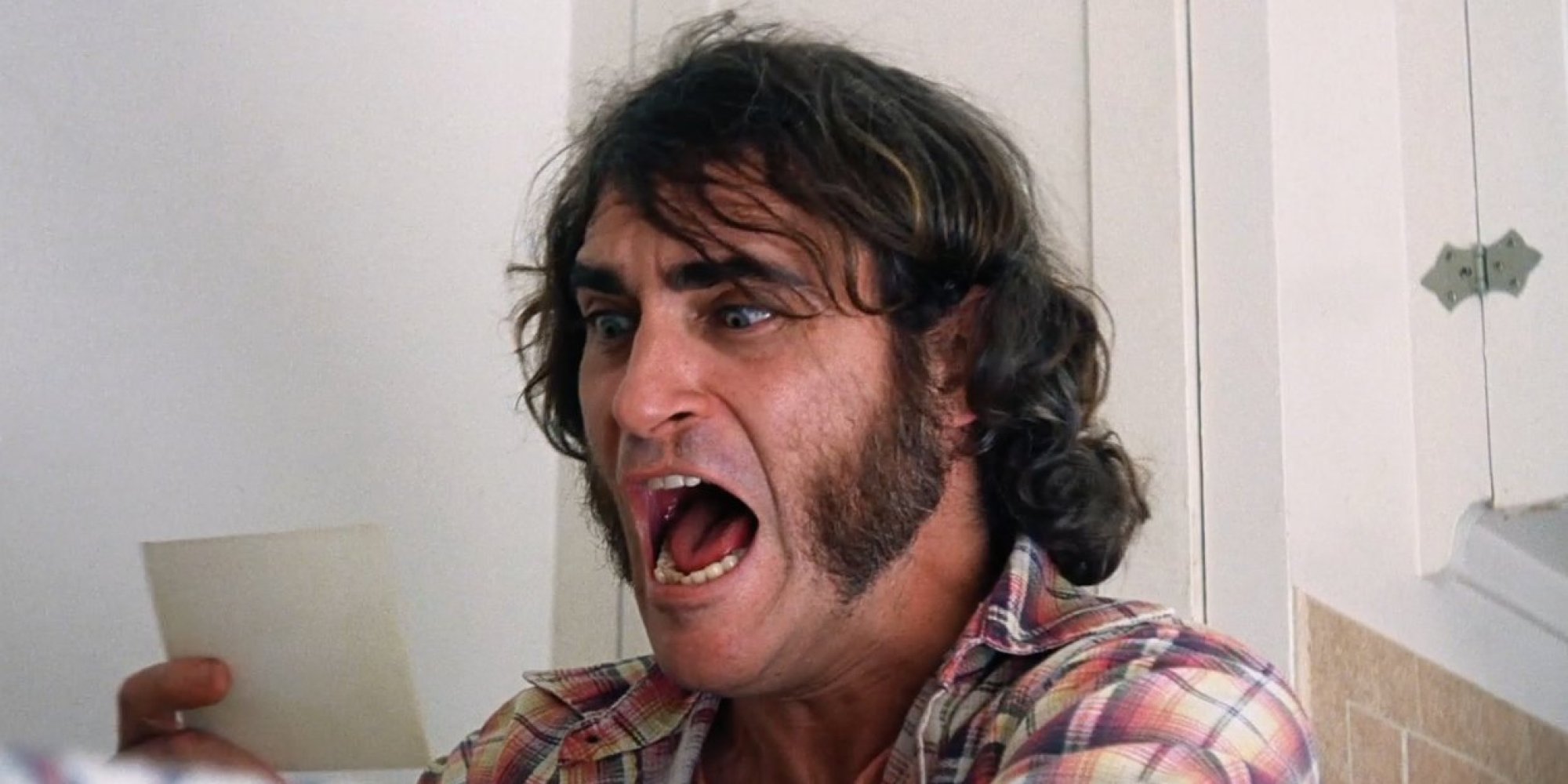 My face when I found out the side burns had their own place in the credits.
I think the main point of Inherent Vice is to tell a decade appropriate story with a decade appropriate amount of drugs and hazy memory. The story feels disjointed because of how messed up the characters actually are. I'd say it is like an unreliable narrator, but I am not even sure who the narrator was, just a woman.
And I hated it. I don't care how accurate the experience is, it just makes me feel uncomfortable. Which again, is probably the point. But these are feelings I don't want to feel, the feelings of confusion.
The set is fine. The acting is fine. The music is good. But the story I found impossible to get into. For the most part it just felt like two characters talking to each other and uhh then the next scene. I like dramas, I like talking, I just could do absolutely nothing with this one.
1 out of 4.