March 8, 2016
Hotel Transylvania 2
Happy Marcho-wene! For those who read this months from now, I quite lazily decided to finally review Hotel Transylvania 2 in March. Hell, it even came out to DVD in January. No excuse valid, not even a busy Oscar season.
I thought Hotel Transylvania was only okay and really wasn't surprised it had had a sequel. The animation isn't top tier, so it is probably relatively easy to throw together a movie. And you know everyone in the voice cast is available for work. They keep busy, but they keep busy together.
Except for one person. CeeLo Green! He voiced the mummy in the last movie, but this time he is nowhere to be found. Instead they got Keegan-Michael Key to voice the mummy, keeping their "token black role" to one I guess?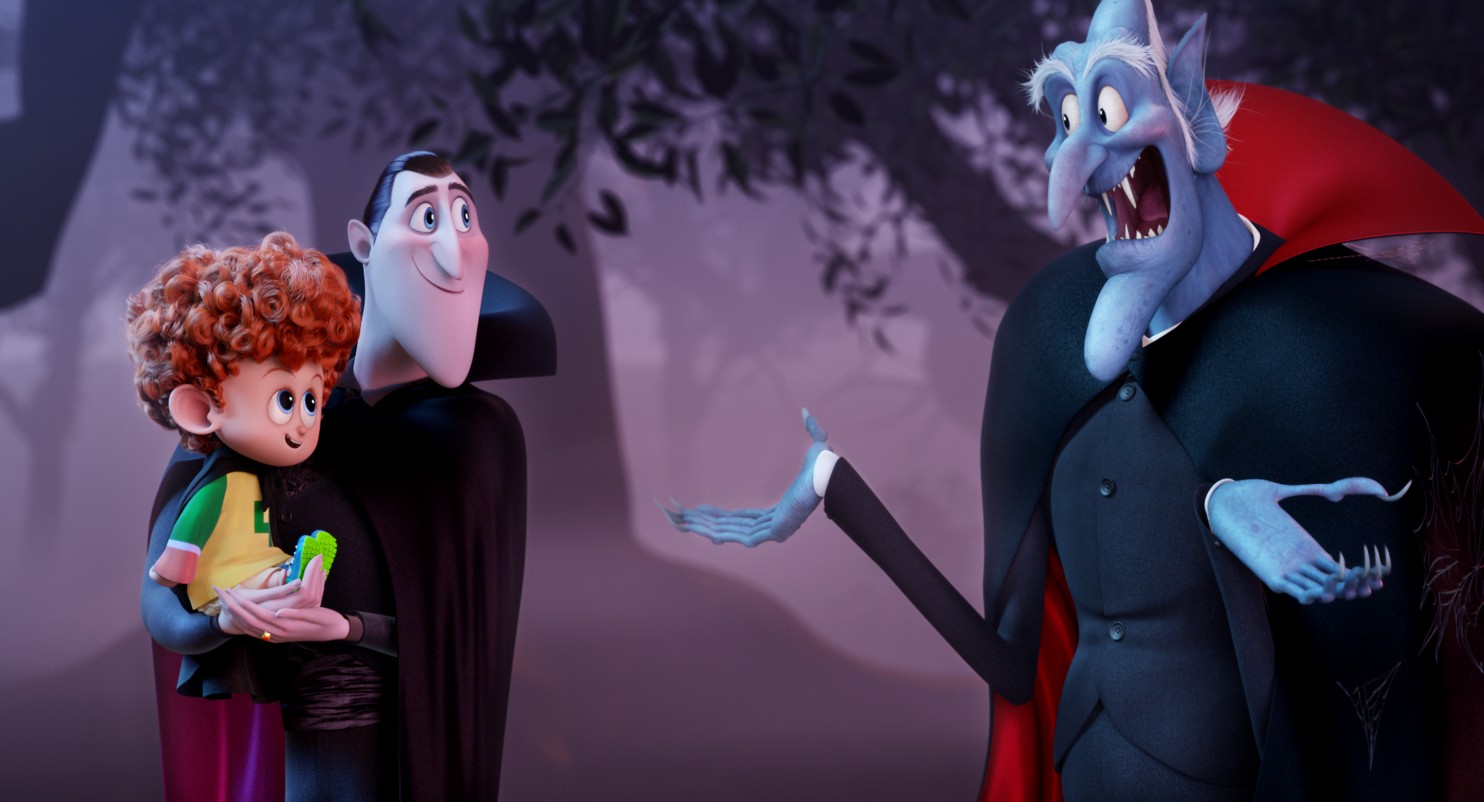 Oh, and now old people might be voicing characters!
Mavis (Selena Gomez) and Jonathan (Andy Samberg) are getting married! But that isn't the important plot point. They invite all of the family over, on both sides, except for Mavis' Grandpa (Mel Brooks). He apparently doesn't like humans. That will come back later.
Then they have a kid. A little ginger kid (Asher Blinkoff), gross I know. Because he is a male, Dracula (Adam Sandler) assumes he has inherited the vampire DNA (because his genetics is weird) and can't wait for him to go doing Monster stuff. But instead, he can't fly, has no fangs, can't turn into a bat, and does a lot of normal baby things. Mavis is now very protective of the baby, living in the harsh Hotel monster environment. Jonathan just wants her to trust a babysitter and let them spend some time alone together.
Now it is like, five years later and it is still the same. Mavis wants to move to California, where Jonathan comes from, to live a normal and safe life. So Jonathan agrees to take her on a trip, but he likes the hotel and likes working there. So Jonathan and Dracula agree to hatch a plan: While they are gone checking out Cali, Drac will take the kid and go on a fear-adventure with his friends (Kevin James, Steve Buscemi, David Spade, Keegan-Michael Key) to scare him into going full vampire. Jonathan will try and make her think California is terrible so she won't want to leave. Can't go wrong.
Also featuring the work of Rob Riggle (Which was great), Fran Drescher, Molly Shannon, Megan Mullally, Nick Offerman, and Dana Carvey.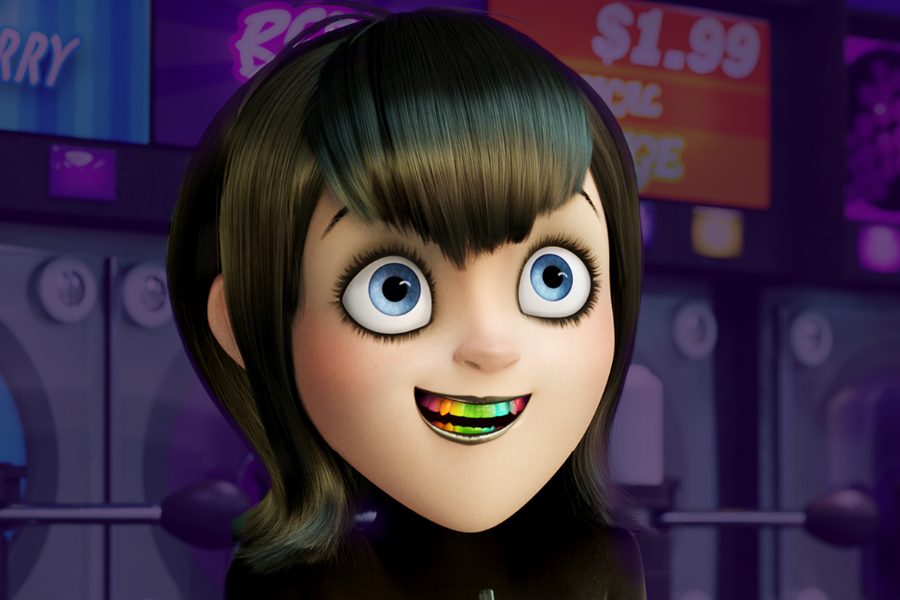 Jonathan fucked up. How could you go back when you get rainbow teeth?!
Hotel Transylvania 2 doesn't live up to its predecessor. It also doesn't improve anything along the way, with the exact same quality of animation.
First of all, it takes a long time to really understand just what this movie is about. Sure, vaguely it is about the family the whole film, but that isn't a plot, those are just characters. A good third of the movie happens at least before we find out that the plot is a dad and husband lying to their daughter/wife, on a very ridiculous idea.
Secondly, it is all over the place in terms of applying its own rules. Namely I want to talk about vampires. They early on make the joke about how vampires can't have their reflection, commonly shown through mirrors, but also any other thing that would capture their image. So of course, the wedding photographs are a bit funny. But then they let the vampires use skype and appear on video cameras, like they are really anything different. And of course, if they were wondering if the boy had any vampire in him, all they had to do was take a picture of him and see what happened. Unless in this world the vampireness just can develop all at once, and literally zero traits show up before hand.
Finally, the ending is a complete disaster. It ends with a complete brawl, all of our main characters versus an army of other characters (I wouldn't want to spoil it). But yeah, it basically ends the same way that Grown Ups 2 ends. The fight is unnecessary and a bit nonsensical. It is unnecessary because it is the type of thing that could have been prevented and stopped at any moment by one of the characters literally just saying something. The bad guys wouldn't have a beef with most of the monsters either, so they'd have no reason to attack them. And it was nonsensical, given the extreme powers that apparently exist in tiny bat forms. They just wanted to end it on a silly note, and kids like brawls I guess. But it is a shit move.
There were the occasional funny jokes. But this film had no focus and had no great conclusion. Mavis should take the baby and leave her husband and family behind, I think.
1 out of 4.