Another year, another A24 movie hailed as a masterpiece of horror. And yet, there is doubt.
Sometimes A24 overhypes their films. Understandable. And sometimes they advertise things a bit different and piss off a lot of people. Some people have not forgiven them over this. Other people think these highly acclaimed horror films are shit.
But here is something I think most people can agree with. 2017 was a strong year for Horror films. Probably the best in quite some time for the genre. And for Hereditary? Well, it is sure as hell my favorite horror film in at least the last decade.

As sure as hell that hell is often talked about in horror movies.
The Graham family has had some troubling times. And it all seems to funnel around Annie Graham (Toni Collette). Her mother just died. But like, they weren't close at all. She was living her last days in their home, but that doesn't really change their past relationship.
Annie is an artist, in that she designs small dollhouse like arrangements and has a show coming up this summer. She is extremely crafty and can make a lot of things. Her husband (Gabriel Byrne) is trying to keep her life as stress free as possible, but it is hard when there is so much angst in the household.
Angst? Heck yes angst. They have two kids. The oldest, the boy (Alex Wolff) doesn't get along with the mom and vice versa. They have had an interesting past. The younger, the girl (Milly Shapiro), has an unfortunate look and aura to her. She was the only one close to the deceased. And she has a lot of issues on her own, dark drawings, antisocial, you name it.
But it turns out their family has a lot of secrets. Some that Annie is aware of, and some that are going to come crashing down on them whether she wants them to or not.
Also starring Ann Dowd and Mallory Bechtel.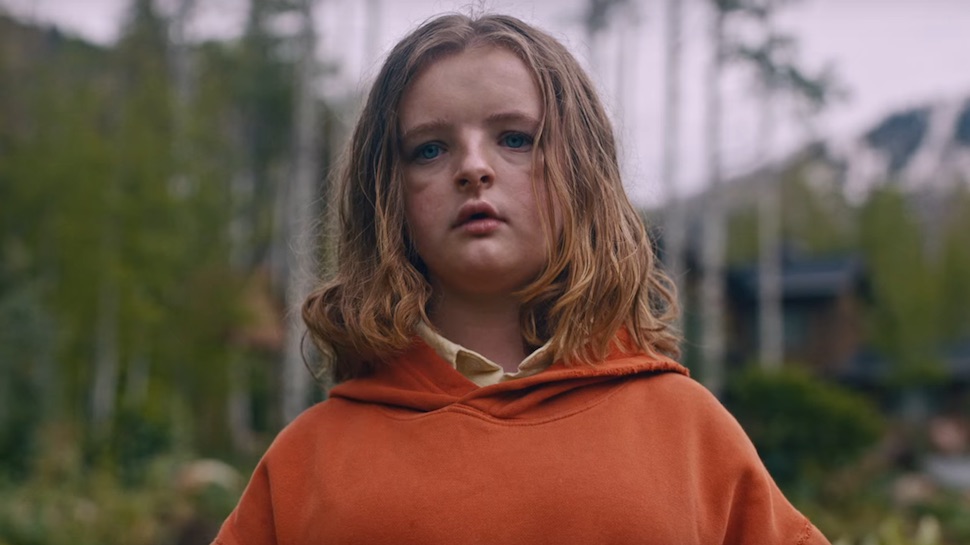 "Unfortunate looking" is the nice way to talk about it.
Let's just compare real quick. Get Out. It Comes At Night. It Follows. Stoker. The Babadook. The Witch.
All fine horror films, or thriller films depending on how you want to argue them. And yes, I think Hereditary beats the list, including The Witch, which is my favorite from that list.
It is so hard to describe the feelings that Hereditary brings up. Given the family nature of the film, my mind went several places I thought it might go, and it didn't really touch them. It went down a relatively unique path that seemed natural, and plenty shocking. It is definitely a slow movie, until it decides to fully embrace the "regular" parts of the genre.
Because by all means, the end is full on horror movie. We don't have jump scares to get us to that point. We have unsettling events. Some shocking moments of course, but nothing is cheap, it is all earned.
And acting wise, I will talk about Wolff first. This is probably the best he has ever done in a movie. He was seemingly typecasted in my eyes and this movie will hopefully get him out of those teenage romance dramas. But Collette? Holy fuck, Toni Collette. I have definitely never come close to watching all of her movies, but I can't imagine her ever better. And she has been in a lot of bad things lately.
Bold statement – Collette deserves acting nominations by the end of the year. She helped carry this movie and elevate it to an amazing status. I cannot see this film not being in the top five by the end of the year.
4 out of 4.