February 3, 2016
Hail, Caesar!
Fuck yes. I am hyped. I am beyond hyped. I am too hyped.
I am hyped because I am excited to see Hail, Caesar!, potentially the first great movie of the year. We are out of January, and things can start to look up, if only for a little bit.
But hold the fucking phone. Two years ago, on the first Friday of February 2014, a different movie came out that I was super hyped for. That was The Monuments Men. I assume everyone knows that The Monuments Men ended up being one of the most disappointing films of that year, given that it had such an excellent cast and potential, but it was entirely squandered.
And George Clooney starred in both of them. Arguably there is more talent behind the scenes this time, but he has let me down before almost two years to the day.
So I am going in a bit timid. Excited, hoping for the best, but weary nonetheless.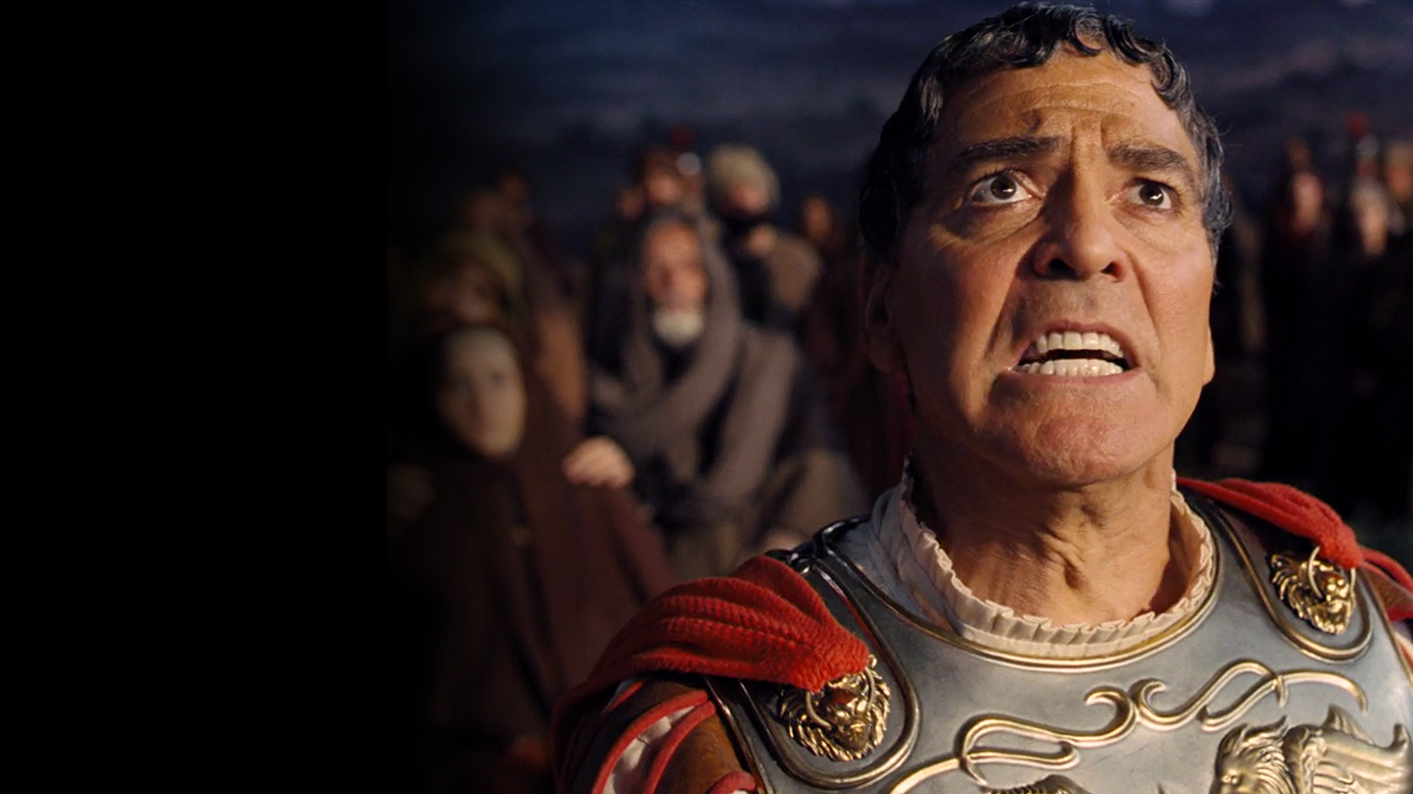 BUT CLOONEY IS THE GREATEST ACTOR OF ALL TIME.
In the 1950's, Hollywood was a rough place. It was chaotic. There was no CGI. The sets were big and the egos were bigger. Heck, people were talking and singing in movies now. In color. Everything is splashy and outlandish.
Eddie Mannix (Josh Brolin) is a man who loves his wife and kids and is a devout Catholic. But he is a hard ass and he knows what needs to be done. He is one of the heads of Capitol studios, the biggest studio in Hollywood, and he is a fixer. He works long hours, looks at the film dailies, and make sure everything goes according to plan. That means makes sure the actors are where they are, finding replacements, protecting the image of everyone working there from a potential disaster. He is a one man wrecking crew, but like, the opposite of wrecking, because he saves everything.
So when Baird Whitlock (George Clooney) goes missing from his set of Hail, Caesar!, a giant historic epoch of a Roman general who met Jesus before he was crucified and became a believer, Mannix was on the case.
Mannix will also have to deal with a western actor being forced into serious drama (Alden Ehrenreich), the acclaimed director who cannot stand it (Ralph Fiennes), a singing swimming starlet whom is pregnant but unmarried (Scarlet Johansson), gossip columnists (Tilda Swinton), and maybe leaving this job behind for a similar, better paying, easier job in the tech industry. He doesn't have to worry about Burt Gurney (Channing Tatum) though, he's perfect.
Also featuring Frances McDormand, Jonah Hill, Veronica Osorio, and Alison Pill. They all basically have only one scene. But Heather Goldenhersh has a bunch, still minor.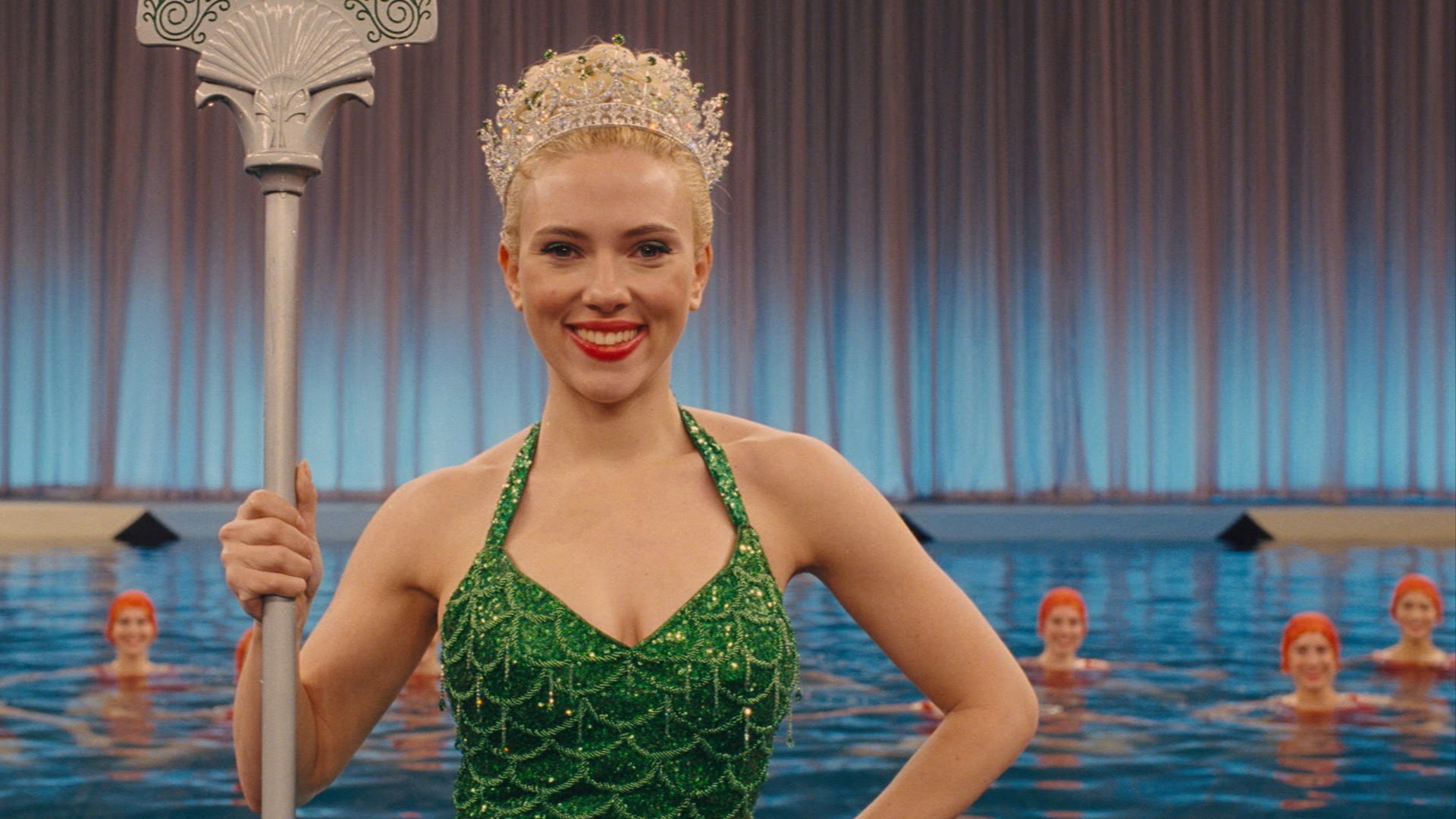 Every good film has a mermaid in it.
Oh you Coen brothers. You sly devils. I originally watched the trailer for Hail, Caesar! assuming it would be a period peace film. I love Ancient Rome things, and I would love it if they decided to put their hats into that ring. But it wasn't about ancient Rome, it was about Hollywood and many film genres of the 1950's. They decided to go meta with it, allowing multiple story lines and themes, providing a bit of satire along the way.
Well, I still hope in the future they give me a movie about Ancient Rome with George Clooney in it. I will be wait. Thankfully, Hail, Caesar! was a great movie to watch to help pass the time.
H,C! was hilarious. It really had my funny knee in stitches. I might be getting some of that terminology wrong, but I giggled quite hard many a time. In particular, I loved the religious round table, the scenes between Ehrenreich and Fiennes, and the song and dance numbers. Ehrenreich killed it in this film, despite still being relatively unknown. He has the same sort of vocal twang he had in Beautiful Creatures that made me so happy, so I was glad to hear it again.
Brolin did a nice job of carrying the film, although his character felt like a lot of his previous roles. Clooney and Tatum were also swell.
What can I say? The Coen brothers are a great team. They know how to write together and direct together. They consistently put out high quality entertainment, even though not everything is a guaranteed hit, you know there is a good chance it will at least still be zany.
4 out of 4.