May 8, 2018
Greetings from Krampus
This is one of the many reviews that have come out of WorldFest in Houston. Check the WorldFest tag to see them all!
The idea of Krampus, coming from a humble American, is fascinating. An evil Santa Clause? A beast that steals away naughty kids? Why worry about coal when your goddamn life can be on the line?
That is about as much as I really know about the idea. It was flirted with a bit in Rare Exports, we recently had the horror-comedy Krampus as well. It seems Krampus fever is hitting America stronger than ever, and we are eating it up.
Needless to say, I was very excited to be watching Greetings From Krampus, a documentary from the Austrian area, an actual source on their customs and belief of Krampus. How it has grown through the tiny villages and the national phenomenon that has grown for many to have a worthwhile sort of career in it as well.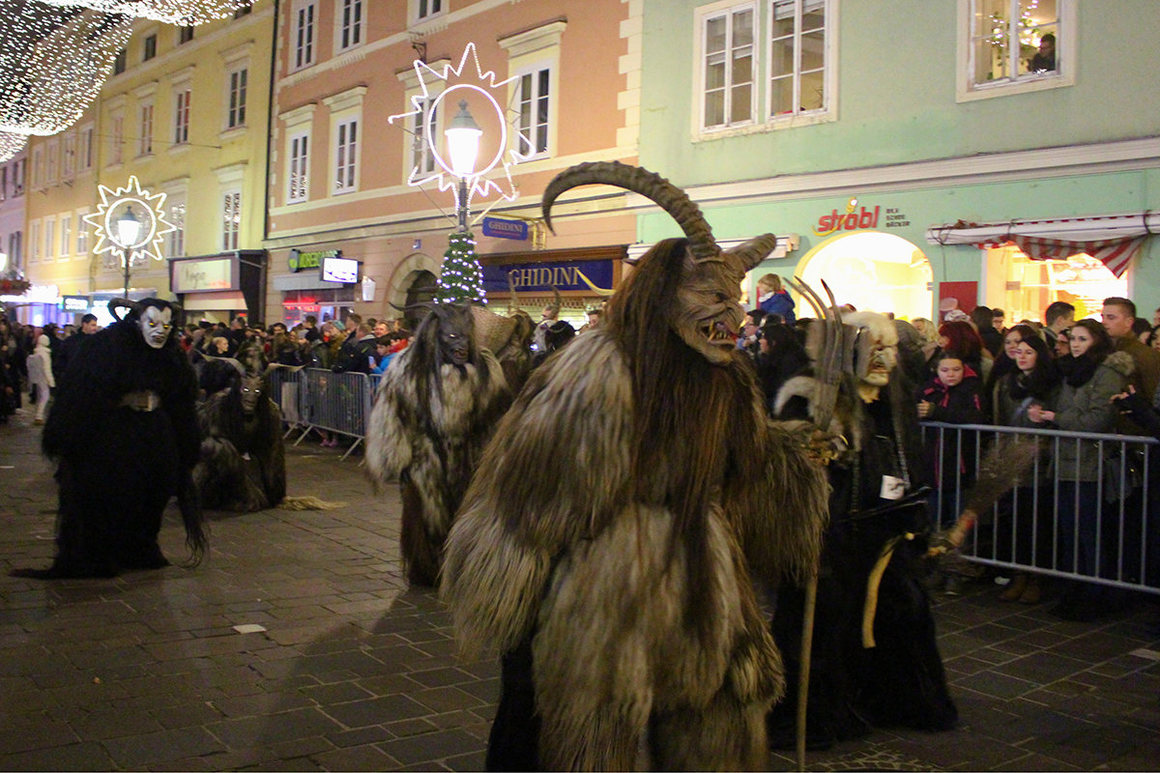 Horny little buggers they are.
It turns out there is a lot I didn't know about Krampus. Exciting! Did you know there were a lot of creatures like Krampus, that are not Krampus, but come out at the same time as Krampus? Krampus is basically a demonic pet of St. Nicholas. But they also have the Perchten, which are other humanoid esque creatures. And basically, they get weeks of celebration after the Krampus.
But for the most part, these things are celebrated with Krampus Run events. First of all, to get rid of all the past shenanigans where people would dress up and cause problems, the Krampus ideas were outlawed for some time. Only the ruralist villages still did it. But they had official troops who would get together, have rules, to dress up and do appropriate mischief for the holidays, and not just any weirdo in a mask. That way they have some form of checks and balance!
Anyways, basically each villages has a troupe, with some amount of members, to dress up, make their own costumes and masks and rules and funds as a part time job. They travel to these different Runs, where there could be 60-80 different troupes going through a special path while onlookers cheer and get spanked and whatever.
A huge event, many of them all in a few week span, while the rest of the time is spent making sure Krampus awareness happens. Like teaching kids that Krampus isn't real and to know its a person in there and NOT use it as a tool to frighten kids into behaving.
Overall, there is a lot of useful information in this movie. However, what it lacks on is the lore itself. It does talk about it some, but I thought it would go a lot more into the lore aspects of it. This is basically Krampus Run, the movie. We see so many clips of them, and groups talking about them and their traditions. It is extremely repetitive, especially when it goes back to topics they covered 40 minutes prior.
Cool information, very unique, just not diverse enough and easily boring in the last half hour as you wonder how much longer it will be until finished.
2 out of 4.