Greed is probably my 2nd favorite game show of all time. I think it had a good balance of trivia, team work, back stabbery, and good money prizes. I am annoyed it didn't take off more. My favorite would be Survivor, if that counts as a game show.
However, this doesn't have anything to do with the game show, outside of the concept of needing…uhh, money. And Greed.
I couldn't tell what I was really getting into when I accepted the invite. It had an orange dude on the cover, so I didn't know if it was going for Trump parody, a different person, a mockumentary or what. I did know it was going to be British, which means strange humor.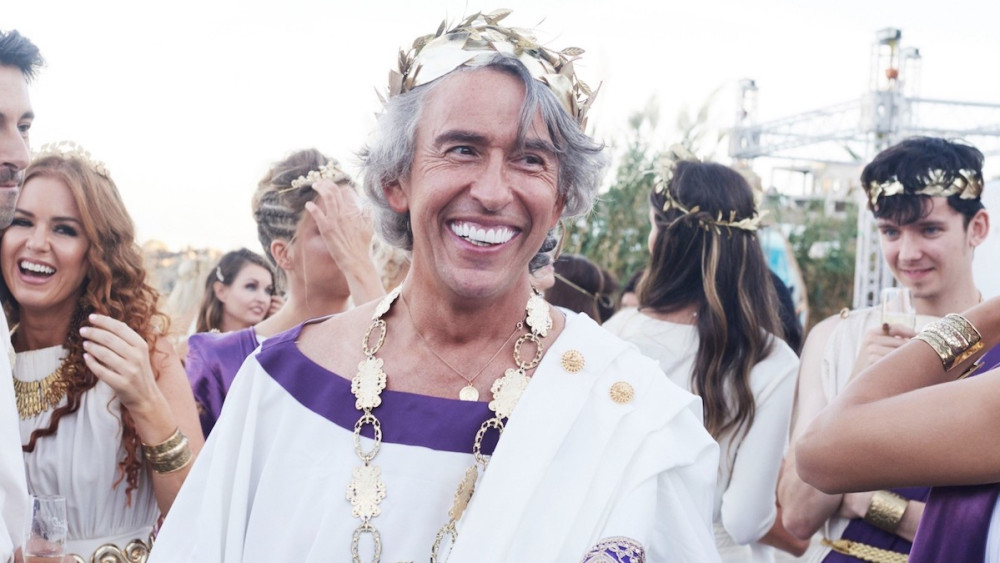 This doesn't look like British humor! These are clearly Brazilian outfits!
Sir Richard McCreadie (Steve Coogan), or Greedy McCreadie from his non-fans, is a dick. An older, relatively wealthy, dick. He grabbed himself by his bootstraps, had already a large sum of money, and turned himself into a fashion icon.
Sure, most of his companies failed. Most of them went bankrupt and somehow the assets went to his family. His wife (Isla Fisher) was able to profit off of them the most, and a lot of it went into Tax Free havens. He borrowed money from the banks to pay for companies, that then went into the companies debt, not his own. He knew the system and knew how to make it work for him and his own, no one else.
>Well McCreadie is about to turn 60. He is annoyed about the bad press, the investigations, and the negativity. He is going to throw a giant bash for himself, regardless of what conditions his workers face. He is going to have the best party, in Greece, with all the stops pulled out. He also has a writer (David Mitchell) doing his life story. He has a lot of random workers like Amanda (Dinita Gohil) whose mom works in his factory, and a son (Asa Butterfield) who can't stand him.
Yep, this party is going to be the best or the worst.
Also starring Sarah
Solemani, Tim Key, Asim Chaudhry, Ollie Locke, Kareem Alkabbani, Pearl Mackie, Jamie Blackley, Shanina Shaik, Jonny Sweet, Sophie Cookson, and Shirley Henderson.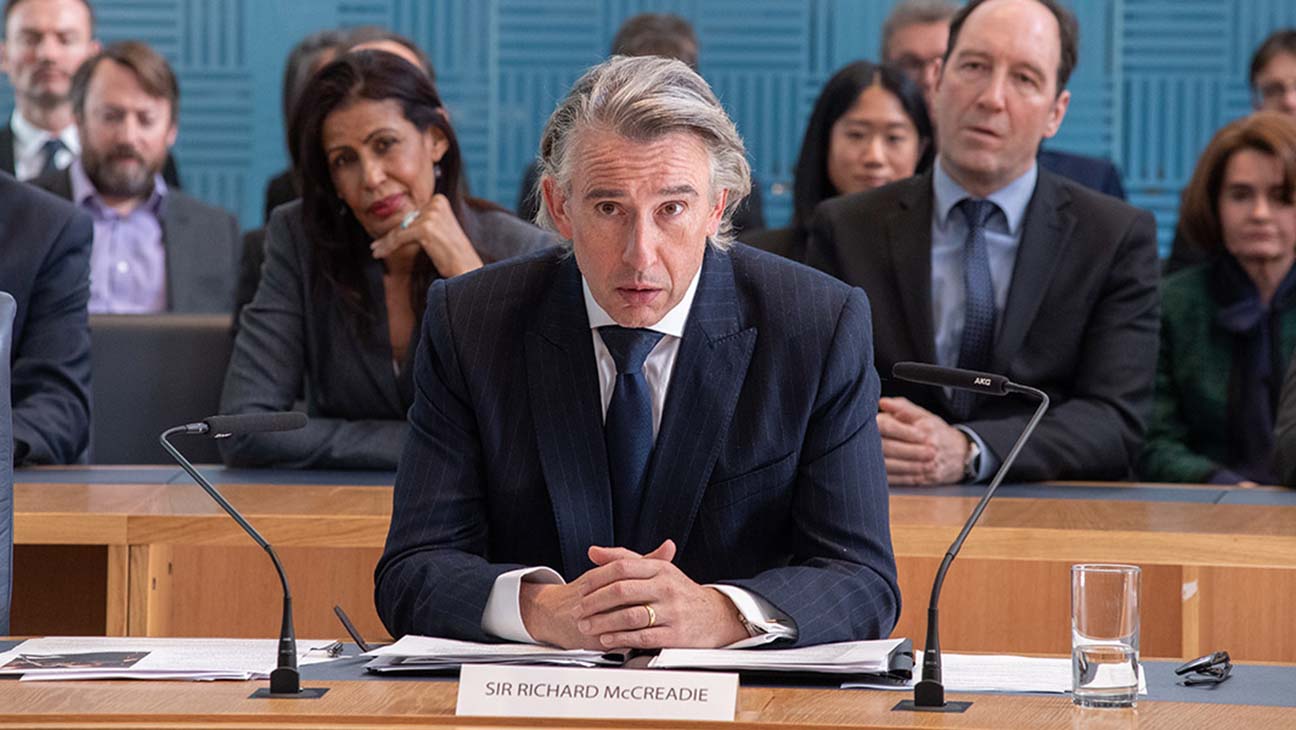 He's not Trump. He is more competent.
Greed was weird. It had good moments, and lame moments. I want to be positive and focus mostly on the good.
I enjoyed the strangeness of Mitchell's character, the writer, who was above it all and awkwardly placed at the same time. Name dropping literary references, not being sure how to handle the lavish dicks all around. He is our character going through the same emotions the audience go through, except he has a bit more say in what happens by the end.
Other actors of note include Gohil, Key, and Chaudhry, who all give us realistic feeling characters. And sure. Coogan as our asshole rich man, with his slick and creative slurs. The rest of the cast isn't given a lot to work with, outside of being unbearable rich people for the most part, doing dick things and living fake lives. It is more of a script issue than anything, but none of them stand out in a positive way to elevate the film.
The film gets really weird with the end. Often, real stories give us text updates at the end to let us know about the real characters after the events of the film. This one did that as well, except it is about fake people. Instead it talked about real issues, with a lot more weight and passion that didn't seem to match the scrutiny during the actual film.
Sure, it had rich people doing bad things, and they noted it as bad. It still didn't seem like such a big deal in the context of ridiculous characters. So it felt like a harder attack at the end. They should have done a better job at being more explicit with the message they were really going for overall.
On its own, its is an okay movie, with some interesting elements. In retrospect, especially how it was filmed, it might have been even better as an actual mockumentary, as it already had a lot of good elements there.
2 out of 4.