January 3, 2020
Good Boys
Two movies were hailed as being the next Superbad for 2019 (12 years after Superbad came out. I don't think movies were really compared to it before?). The first was Booksmart, or Superbad for a modern age with ladies! And it was amazing.
The next was Good Boys, or Superbad for middle school (and for a modern age)!
And Booksmart was great, one of my favorites of the year. And I am disappointed with myself in missing Good Boys in theaters, as it would have probably been even better surrounded by other assholes like me laughing my asshole off.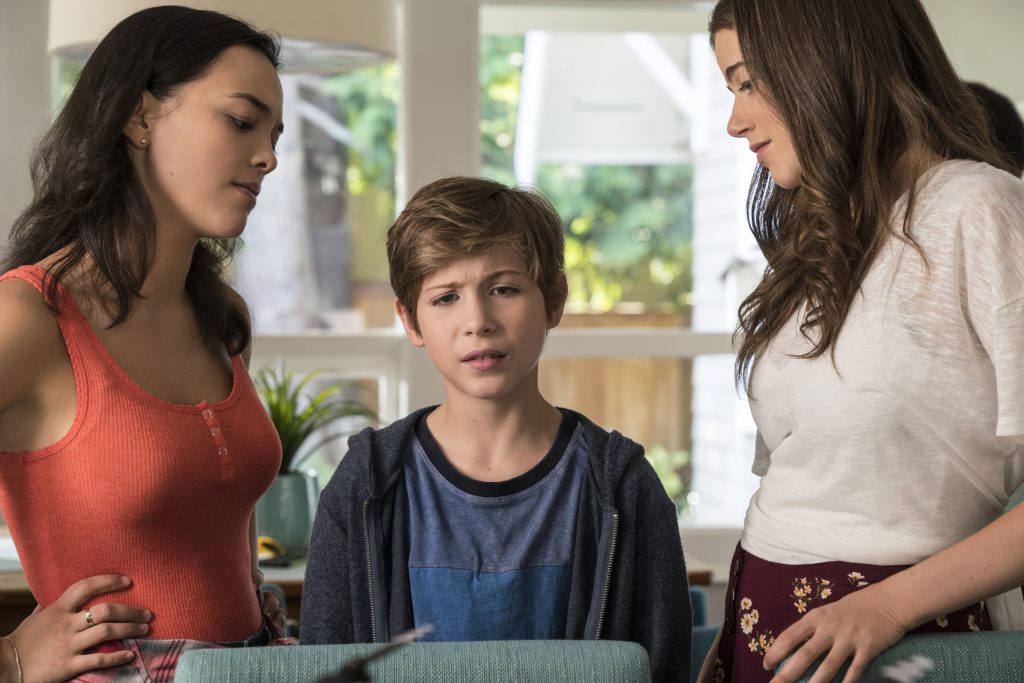 Is this some sort of middle school fantasy film?
The Bean Bag Boys have been best buds since the early years, and now they are in middle school, ready to kick butt. However, they interests are no longer all lined up the same way, and now it is considered uncool to have passions. Like singing, or niceness, or smarts.
Max (Jacob Tremblay), Lucas (Keith L. Williams), and Thor (Brady Noon) are trying to navigate the new waters, and dealing with bullies, dealing with drugs, alcohol, nicknames, and pursuing their passions.
And like every plot line in middle and high school, a lot of this revolves around a party. Max was invited to a kissing party, with his friends able to come to, but first they need to figure out how to kiss. This leads them on a wild adventure in town, skipping school, getting chased by high schoolers (Molly Gordon, Midori Francis), dealing with perverts, cops, and more.
Also starring a lot of adults, like, Sam Richardson, Enid-Raye Adams, Retta, Lil Rel Howery, Mariessa Portelance, Stephen Merchant, and Will Forte. Also some kids, like Izaac Wang and Millie Davis.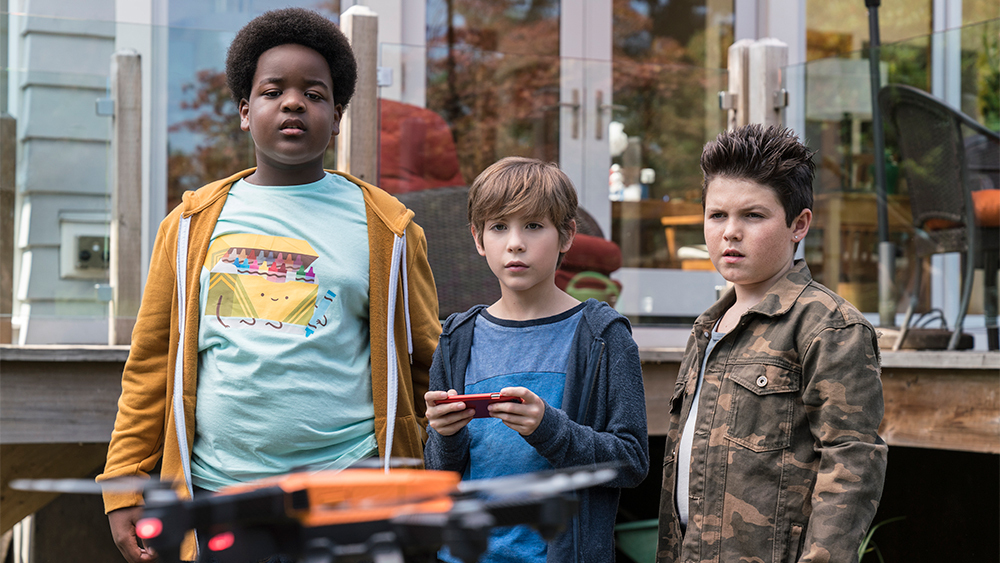 It's also great to see puberty effect people differently.
Good Boys was first and foremost hilarious. I was worried going into it that this would be about middle schoolers who curse a lot and that is the amusement factor. But since they were good kids, they weren't doing bad things, they were trying to do the right thing and getting into bad situations. It provided a much better humor type.
It is funny to be in these extreme circumstances, since they don't know what is going on and aren't familiar with all the words/terminology that are being used. The banter between the kids feels realistic and they feel like real best buds, even if it is trying times between them.
The real stand out to me was Williams, who much best embraced the ideals of being a good kid. He was given the best lines and situations, and I hope to see him in a lot of things in the future.
I laughed like a kid and I watched it on my own, and that is a weird thing for a person to do. It was a good simple comedy, and a nice bright surprise in this year of film.
3 out of 4.