March 1, 2017
Girlfriend's Day
Girlfriend's Day is a movie that came out of nowhere and just popped up on Netflix. That isn't true. I saw at least one note for one pre-screening the day before it was released.
It came out right on Valentine's Day, because why not talk about a made up holiday on a similar holiday.
Hey, this intro is hard. I will admit the only reason I went and saw it because it had a run time of like, 65 minutes, meaning it was easy to fit in between other films.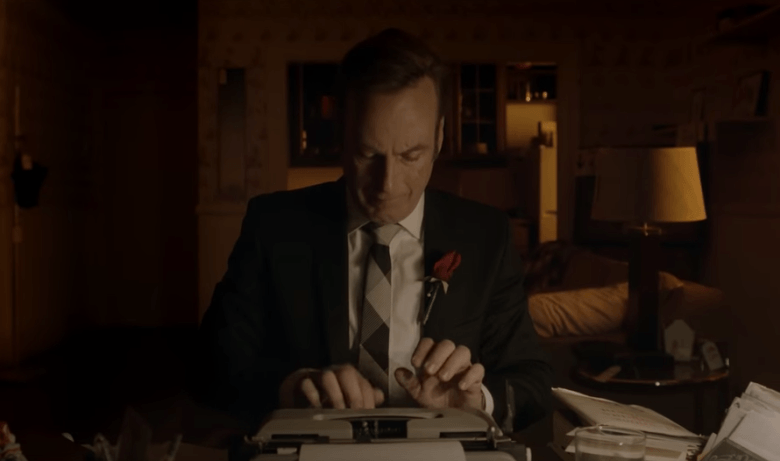 And I was able to type this review real quick. No effort even.
Ray Wentworth (Bob Odenkirk) used to be the best. The best at what? Writing greeting card messages. He won some awards a few years in a row. But that was years ago. Now his ideas are misses and he lost his groove.
Yes, he used to be married, so he could write the most beautiful cards all to his wife, and people loved it. But once his marriage ended, his writing became a sham, and now he is fired.
Which is a blessing, and a curse. Because California has decided to introduce a new holiday: Girlfriend's Day. And to celebrate the event, they are giving away a large cash prize to the person who can create and submit the best Girlfriend's Day card. People currently employed in the Greeting Card industry are ineligible.
So now Ray can work on his ultimate card. To get him in the game again. To bring him to the top. To get that sweet money. But it turns out this has brought out a lot of crazies and thugs, who all want that money without doing the work, getting Ray in the middle of several stories and threats against his life.
Also starring Stacy Keach, Amber Tamblyn, Alex Karpovsky, Kevin O'Grady, Rich Sommer, Larry Fessenden, Natasha Lyonne, June Diane Raphael, and Andy Richter.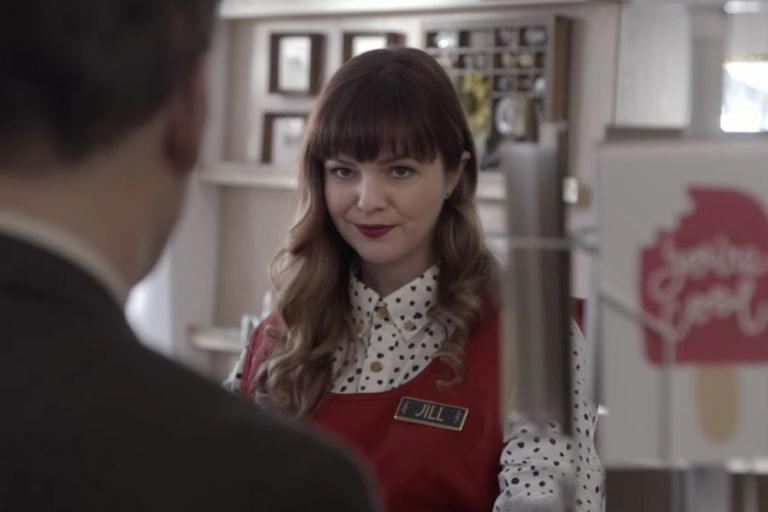 Oh look, a potential girlfriend!
There is only one good thing about Girlfriend's Day. Its run time.
Being barely over an hour, I didn't have to waste too much of my life watching it.
The filmmakers tried to do a big elaborate film with side characters all building up to one big event. Like a Cohen brothers flick basically. But it felt rushed, it felt lame, and it definitely did not feel funny.
Yes, another comedy movie without the comedy. A few smirks at most, but Odenkirk is basically supposed to carry this movie on his own charm. But he is nor Saul Goodman in this movie, he is barely charismatic and it just feels like a mistake.
Definitely an easy movie to pass and one that would be enjoyed by very few.
1 out of 4.