September 24, 2017
Friend Request
From the title alone, I understand that Friend Request will make you think of Unfriended. It is about social media, teens, and horror.
Unfriended was hated by basically everyone except for me. I enjoyed how creative it was and well, that is it. It was creative. I am fine with movies pushing their mediums further. It was cheesy a bit, but at the same time, it had me terrified. I was on the internet too much.
Friend Request did not make me rethink social media at all, it just made me rethink the choices that made me go and see Friend Request.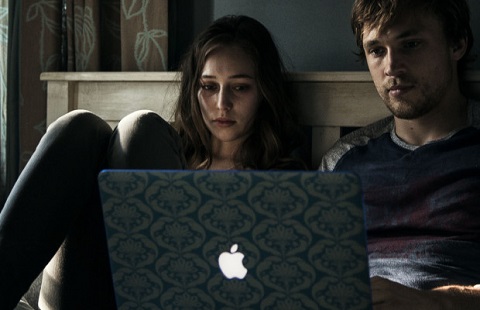 "So the evil is INSIDE the computer?"
We are going to examine Laura (Alycia Debnam-Carey), a popular girl on Facebook, with 800+ friends. Which yeah, is just your regular college girl amount really. She hangs out with her BFFs (Brit Morgan, Brooke Markham), doing college stuff. Laura is a Psychology major, so you know she is serious about her education as well.
And in her psychology class, there is Marina (Liesl Ahlers), a girl who wears black and looks weird. She has zero facebook friends, until she sends a request to Laura, and Laura just accepts anything. This makes Marina happy. She also sends Laura messages all the time, but she has creepy Facebook posts and is a bit unsettling. So of course Laura unfriends her, and surprise, Marina flips her shit and kills herself.
And now, Laura's Facebook is basically haunted. She can't delete messages, she can't send anything, and she can't delete it. The Facebook begins to post things on its own, pissing off her friends and making her alone. Oh yeah, and her friends start dying as well. Looks like there is a curse on Laura and it is one she cannot unfollow.
Also starring William Moseley, Connor Paolo, Sean Marquette, Shashawnee Hall, Susan Danford, Nicholas Pauling, and Lee Raviv as young Marina.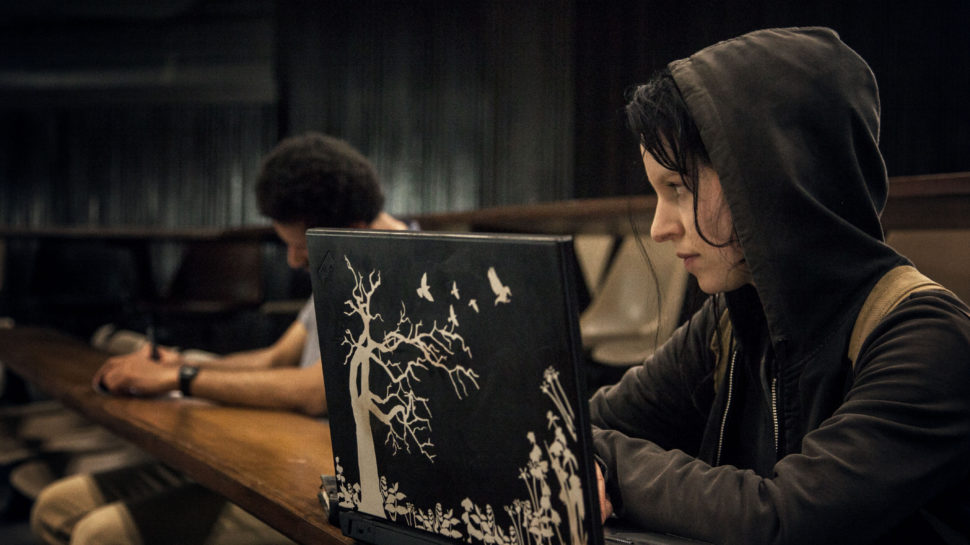 You know those new girls, always…posting videos of dark woods, mirrors, and baby dolls to the internet.

There was a technical issue in my theater when I watched this movie, so the first five minutes had no sound. And with no sound, the movie gave a clear picture of where it was going and how bad it would be on the way there. It also looked hilarious with over exaggerated gasps and zoom ins on our main characters face. When it was restarted with noise, the damage had been done, and I knew too soon that this movie was a piece of shit.
Friend Request is one of the modern horror films where no one is bad or deserving of their problems and people just go and die. I am not saying horror films need morals, but really, I need some sort of motivation or anything for this film to exist. This story is that Laura gets suddenly unlucky for no reason, there is nothing she can do to stop it, and her life is now fucked. Hooray! Hard to get behind that concept.
As for the deaths? They also blow. A lot of them are done in excessively dark light, so viewers cannot build suspense. Scary sounds and not being able to tell what is happening is not scary, especially when it screams out being a budget reason and we have to use our own imagination to fill in the gaps. Nothing is rewarding out of this film. It doesn't even have any strong messages about the technology age, bullying, social media, nothing. Just a cash grab on getting people in by having Facebook references.
0 out of 4.