February 6, 2017
Florence Foster Jenkins
I didn't want to see Florence Foster Jenkins when it came out. And I am afraid my biases will show in this review.
Let it be known that I had no idea what the movie was about, never saw the trailer, but just the poster and it just seemed bad to me. It is so gold and happy. It looks like a low effort, low comedy film and is relying on star power more than anything to get itself seen.
From the director of Philomena? Shit, I liked Philomena. This is a movie that is going for a nostalgic look, the type of film someone might have wanted to see a decade ago. So no, no, I wasn't going to see it.
Then the damn thing had to get nominated for a couple of Oscars. One of which prevented Amy Adams for a nomination for Arrival. Damn it.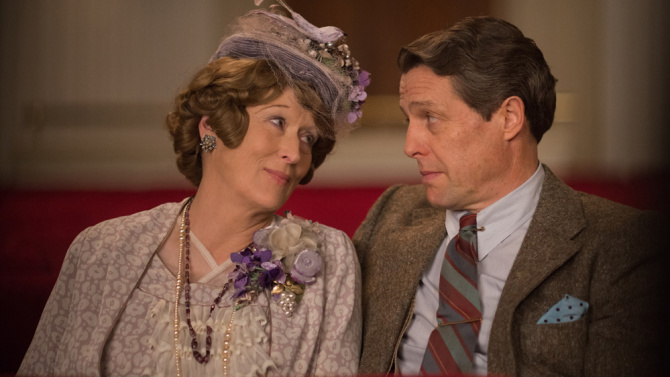 No matter what Streep does, people want to give her awards.
The film happens to be about the titular named Florence Foster Jenkins (Meryl Streep) who is an Opera singer. But not just any Opera singer. Some have proclaimed her the worst opera singer of all time. How does one get to the level where they can call themselves an opera singer while also being bad at it? Money. She has a lot of it.
She also has St Clair Bayfield (Hugh Grant), her husband, a Shakespearean actor, who has fallen in love with her. More importantly, he has protected her from negative reviews. He pays critics with bribes. He keeps out the riff raff. They started their own music club to showcase her voice, and if they have to pay a lot of money for it, it must be good music. How else could she be famous!?
We are basically introduced to the characters through Cosmé McMoon (Simon Helberg), a pianist who applies for the job to work for her. He is getting paid a whole lot and was chosen just because he likes him. And then he quickly finds out the famed singer is actually terrible, the whole thing feels like a cruel joke and his own reputation is now on the line. But so much money…
Keeping up the farce is hard work, but when Carnegie Hall is coming and their product is sub par, just how will they all handle it?
Also featuring Rebecca Ferguson, Nina Arianda, and Stanley Townsend.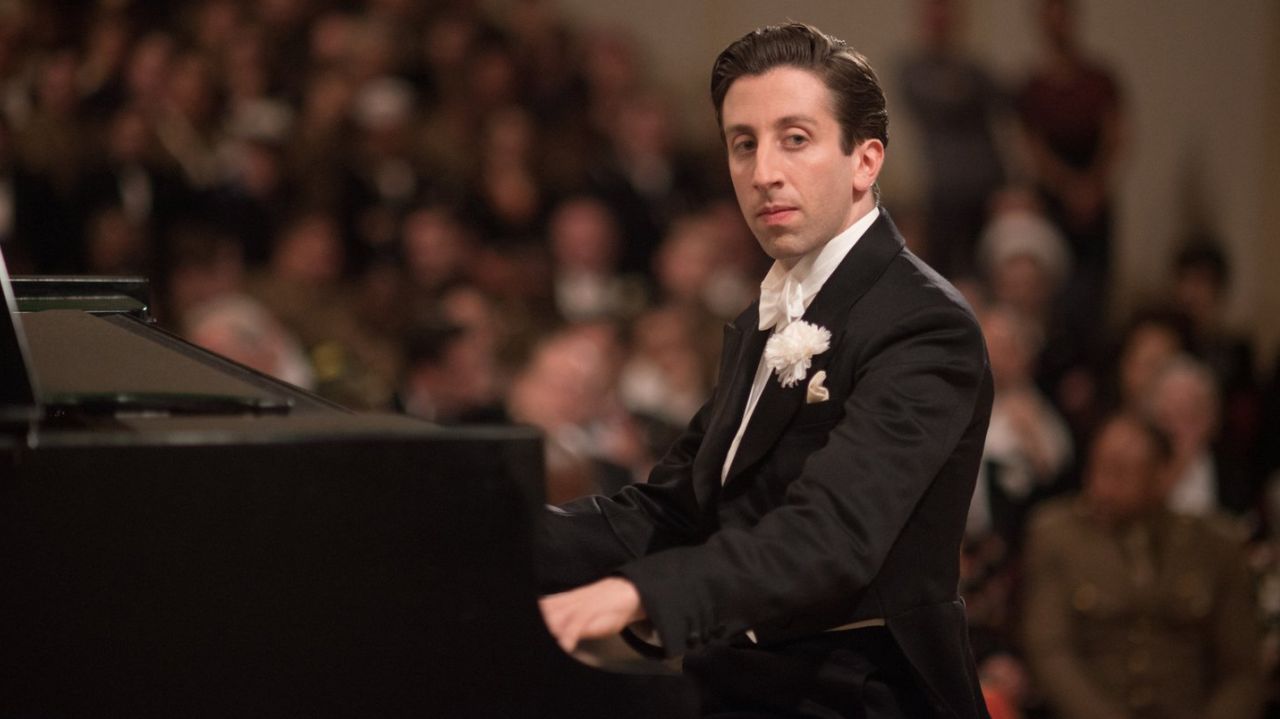 Thankfully, at least he is actually playing piano and not a recording of someone better.
Speaking of farces, I cannot believe this movie is winning awards, let alone being nominated for a few of them.
It is an extremely simple story and it is about real events. But on its own, there isn't a lot that feels exceptional. The acting isn't great, the story isn't great, the cinematography is average, and I guess there is a lot of good costumes. But that does not a good movie make.
Helberg had some amusing moments of giggle fits, Grant seemed to be overplaying it, and Streep was just doing her normal thing.
This is a film that is, as predicted, only being talked about because of who is involved, not because of its high quality. It isn't really funny, and it isn't really an interesting story. People with lots of money get to do things others cannot because they have money, even if they aren't qualified.
Story of America. And this movie is just dull.
1 out of 4.