June 12, 2018
First Reformed
Now that I have met Ethan Hawke in real life, he is of course my favorite actor. Because the only other real celebrities I have met (at the time of writing this) have been Rob Reiner (director mostly), Justin Long, and Sean Astin. Astin comes close, but what has he done for me lately? Oh yeah, Moms' Night Out.
Back to Hawke. Sure at some point his directed movie Blaze comes out, but he hasn't had a very well acted film for a bit. So any thing where he returns to his form is going to be great.
I missed the first screening of First Reformed because it was in the middle of the day, which didn't feel like a problem. But everyone else mentioned how great this film was, meaning I needed to give it a shot and hope to be wowed.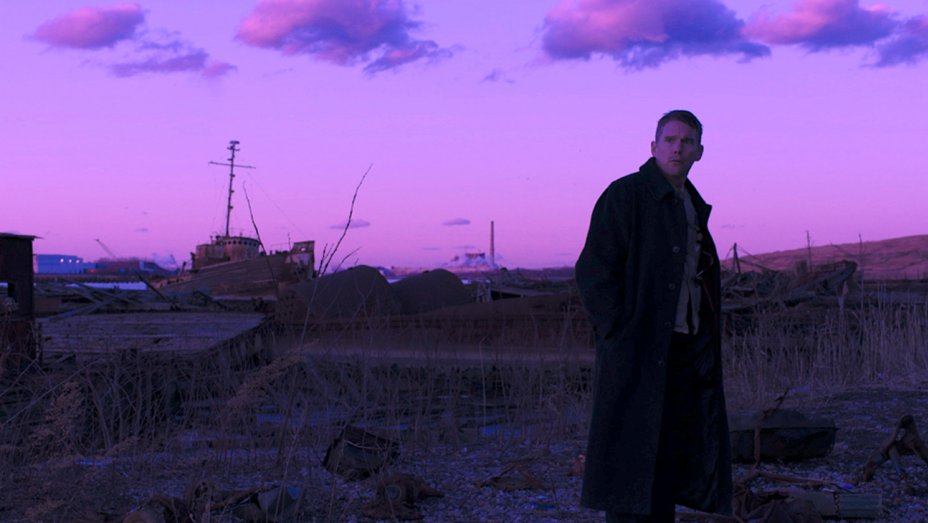 Having a purple sky is pretty wow-derful.
The First Reformed church is the oldest still standing religious structure that is still in use. In the year 2017 it is going to celebrate its 250th year of use! A pretty significant number. It is of course a rather small church, one main room, a balcony area for the organ.
It doesn't have too many members at this point, being in a small community, by Father Toller (Ethan Hawke) still has his weekly session. He keeps the place clean, he gives tours when necessary, and he tries to be an active part of his community. When the community doesn't need him, he goes on a drive to the local Mega Church to help out over there.
One day, Mary (Amanda Seyfried), a younger member asks to speak with him. It turns out she is pregnant, and her husband, Michael (Philip Ettinger), is having doubts on the baby. He recently was also arrested from being at an environmental protest and has been mopey lately.
Basically, Michael thinks it is completely irresponsible to bring a child into this world, knowing how bad it is and bad it will get without any notable changes over the last decade. Could he be a good person and let that happen? Toller begins to meet with the family and talk to them, giving him a bit more purpose in his life.
And once events begin unraveling that Toller is not well equipped to handle. He is having a crisis of conscious and of faith, while being put in the spotlight for just those things.
Also starring Cedric the Entertainer, Victoria Hill, and Michael Gaston.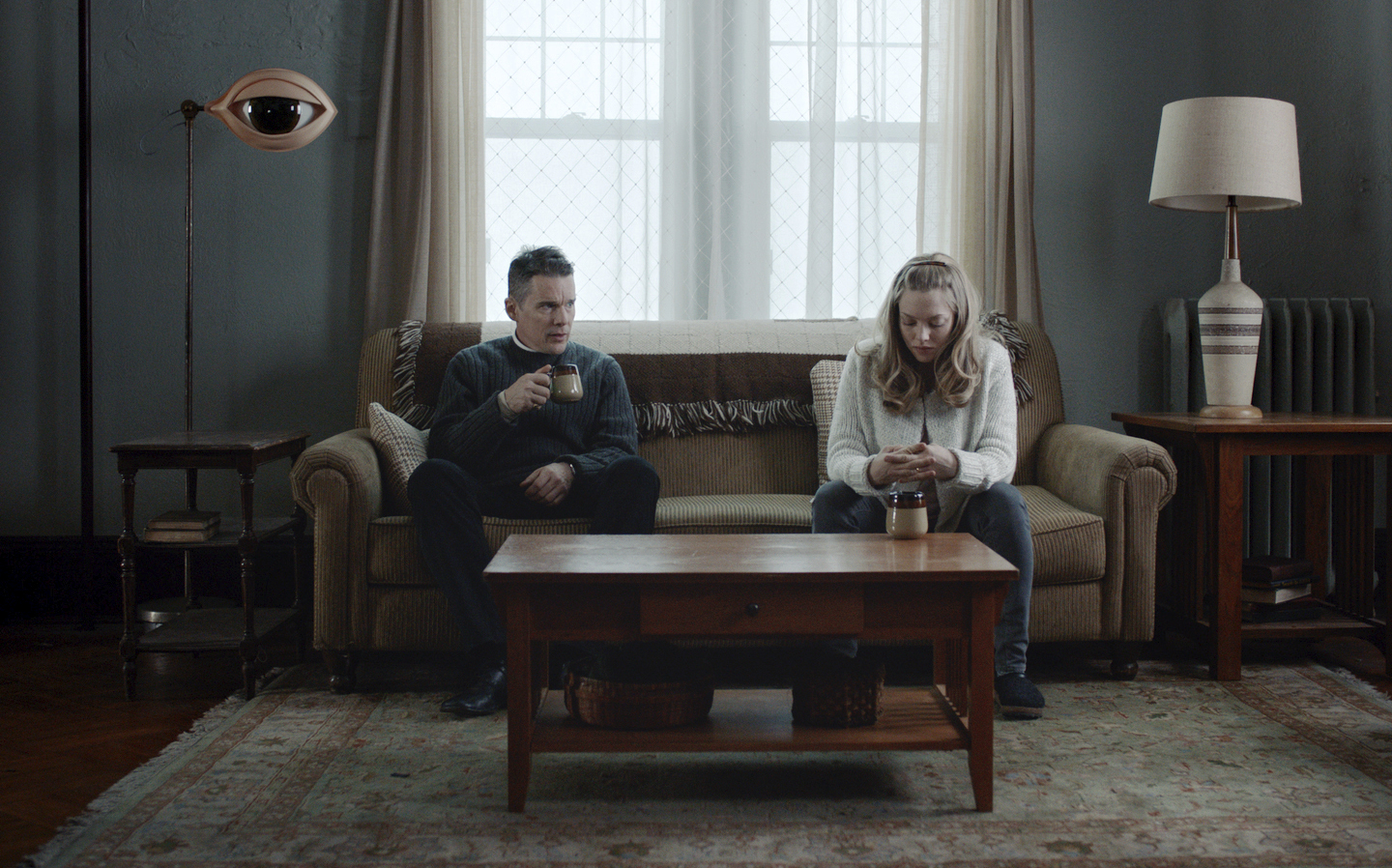 Really, it is the feng shui that is causing all of these issues.
Strangely enough, this film is not in wide screen. It is presented in a square format. I am sure someone could explain why for good reasons, and I cannot be that eloquent at this point. I will just note that it is notable and it does add something to the film.
Hawke is absolutely amazing in this role, and a lot more subtle about it than most of his other acting performances. It is definitely relatable to his work in the Before Trilogy, but less romantic and more depressing.
The story itself is quite slow, and yet still full of shocks and surprises. Maybe a third to halfway through the film will the viewer realize the potential conclusion of the film, adding a bit of nervousness to the proceedings. The ending is quite a spectacle and definitely controversial. I can hardly believe it, and yet at the same time, it really just makes sense.
First Reformed offers us our first real look at a Best Acting nominee this year which means awards season is definitely upon us.
3 out of 4.