Shit, did you read my 6 Balloons review? I just had an introduction that would work for this film as well, First Match.
Except First Match came out a couple months ago on Netflix, while 6 Balloons was only a couple weeks ago. And for First Match, I actually watched it right when it came out on Netflix.
So why the late review? Eh. I forgot. And it got pushed back week after week after week. Another movie I watched the same day. I haven't even wrote that review yet either, so that one might take another few weeks!
Don't let any of that deter from this review. Unless I get some details wrong. Then blame it on memory loss because I am old as fuck.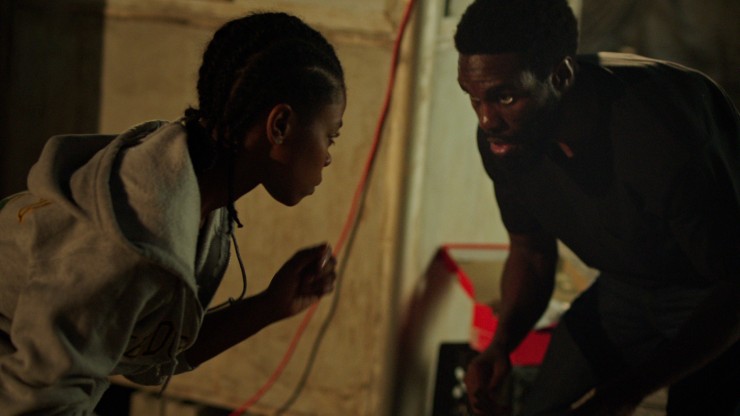 I am pretty sure they are not in the same weight class.
Monique (Elvire Emanuelle) is a problem girl, but really, is it her fault? She is living in a foster home with a foster mom (Kim Ramirez), but she gets moved around a lot. Because of her own problems, because of her temporary homes, and because of her parents messing up her life and getting involved in crime.
She has her issues of course, but she is coming around. For example, her sudden interest in the school wrestling team. She feels like she can fight, so why not put it to a different skill set. They don't have a woman's wrestling team, so as long as she can tough it out, she would have to wrestle the boys.
None of this has to do with her father coming back into her life of course. Her dad (Yahya Abdul-Mateen II) was a wrestler, and she is saying he is her coach, but won't show up to her games and doesn't want to take her back into his home. Maybe if she wrestles real good, she can win his heart as well?
Or maybe he will just use her like she is always used.
Starring Colman Domingo, Jared Kemp, and Jharrel Jerome.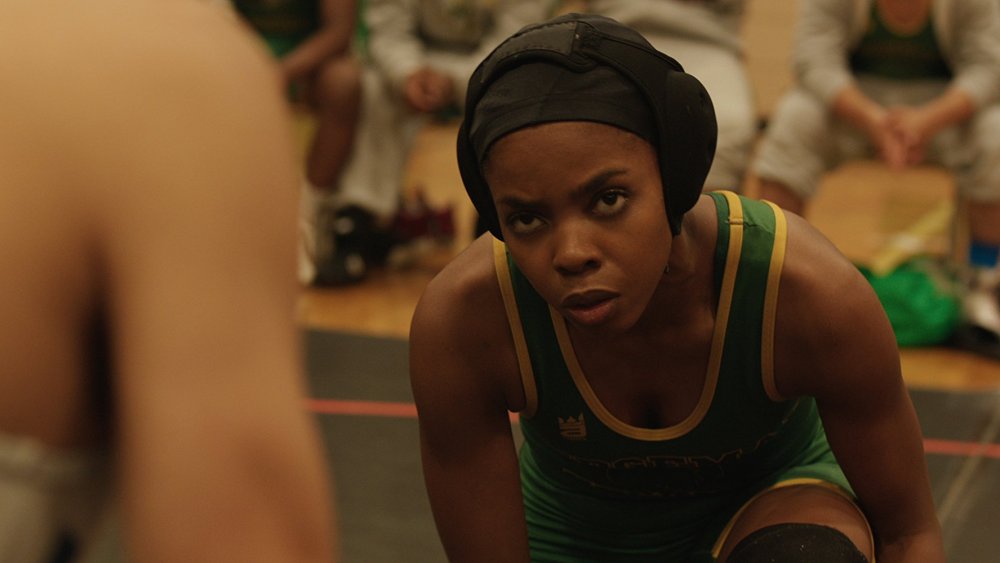 This school is different from the East Compton Clovers, but close.
First Match is not a movie made for people like me to relate to or to necessarily enjoy, but to see a different sort of culture and view in the US. Lower socioeconomic class films are pretty common, but they always feel like sort of fantasies at time, and rarely have an extremely realistic portrayal. First Match probably is extremely realistic.
I don't recall a lot about this film after a couple of months (my bad!). I do remember that this is the rating I picked, probably due to its slower moments, and a bit more of a lackluster ending than I would have liked.
But again, going for realism doesn't always mean it will be very entertaining.
It is okay acted, an okay story, but not one that will change my own life in any meaningful way.
2 out of 4.