January 28, 2012
Finding Amanda
I decided to watch this movie ahead of schedule in honor of this. Unfortunately, it is all a lie and a tease for a car commercial. Join me in never buying whatever car it happens to be. WHY PLAY WITH OUR EMOTIONS, WHY?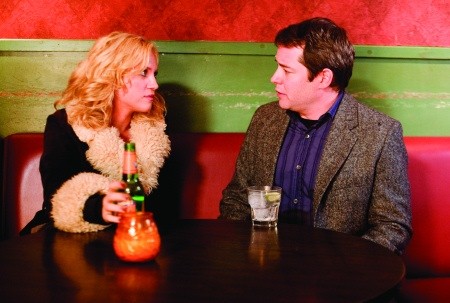 Wait, what is the movie called again? I think I found her.
Finding Amanda, despite being the name of the movie, is actually not that hard of a task. He finds her pretty quickly. Who is he?
Matthew Broderick plays a "succesful comedy writer" for a "hit TV show". But his stuff hasn't been as good lately. He also used to be addicted to smoking and alcohol. But that is all behind him. Gambling is his thing now. He is seeing therapy for it, and cant carry around a checkbook or a credit/debit card, despite it being his money. His wife Maura Tierney would be upset, you see, if he wasted it all.
So after another argument (damn Horse races!) he decides he can prove that he is over gambling. He is going to Las Vegas to find their niece Amanda, Brittany Snow, who is hooking. He will find her, convince her to go into the rehab that they already paid for and he wont gamble at all. But thats a lie. He gambles a shit ton before even looking for her.
Besides, how bad could her life be? She has a nice home, living with her boyfriend Peter Facinelli, and makes bank. Sure, creepy people, might have been raped when she was younger, and rude people. That part might not be good. Broderick also has to worry about Steve Coogan, one of the head guys in the in the casino/hotel he is staying at, who helped loan him some money to get him on his feet. But he is getting very angry.
So can Broderick convince his niece to go into rehab? Can he change his lying ways to his own wife, or will he strike it big first. Also, will anyone believe that Amanda is his actual niece when they are hanging out in Vegas?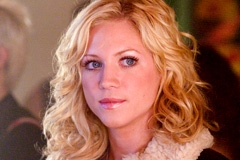 Nope
So I gave this a dark comedy, because it wasn't really laugh out loud funny. What you get to see is the tailspin of Broderick's character as he is going through a huge mid-life crisis. It reminds me of the role he played in Election, but this time his downfall is pretty much his own fault and not of some young girl. The beginning started off pretty slow, but it really started hitting its stride once he found Amanda. The ending was pretty great, and makes sense overall.
Kind of also sends a positive message. What you'd expect in a movie about hookin' and gamblin'.
2 out of 4.