July 28, 2012
Echelon Conspiracy
A lot of times when figuring out what a movie is about you can break down the words in the title to get a good clue.
For Echelon Conspiracy, there is two words. Conspiracy? Alright, government is probably involved, a cover up, crime and shit. Fun.
Echelon? Alright well fuck you too movie.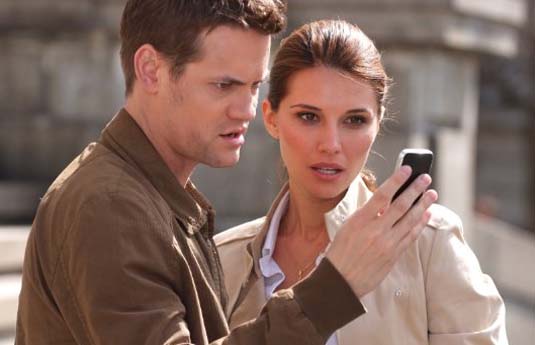 Even the main characters can't figure out the Echelon part ahead of time.
Max Peterson (Shane West) works for a security company, specifically computer based technologies, and is overseas finishing installation to a system. When he checks into his hotel, he receives a package. Inside the package? A wicked cool new cell phone. Sweet. He assumes it is from the hotel, and receives a text telling him to stay an extra day, and why not, he does. Turns out his original flight home crashed. Whoops. That would have sucked, you know dying.
He is unable to tell where the cell phone comes from, but it keeps giving him good advice with texts. So why not follow him. Heck, it even takes him to a casino, tells him which machine to go to, and how far it is from a jackpot. And shit, he is right about that too. Takes his money to a black jack table, told to bet it all, black jack. Shit is crazy! Casino doesn't like that. Head of security John Reed (Edward Burns) is trying to figure out whats up with his luck, notes his phone and they make him turn it off. But now he loves gambling and the money. He contacts a Russian cab driver Yuri Malanin (Sergey Gubanov) he had earlier, who sells accessories, to let him turn his texts into voice into an earpiece. Yay more cheating!
But once he gets a even bigger jackpot, security tries to throw him out when he is instead intercepted by Agent Dave Grant (Ving Rhames). Oh shit, the NSA? Apparently other people have received these messages/phones, all random people. First comes wealth, then random instructions, then death. Max is the only one they have found alive before that happens and want to find out where the texts are coming from.
Even the head of the NSA (Martin Sheen) gets involved. But shit really hits the fan when they find out it is coming from Echelon, a very smart computer device they have built, to protect America and what America stands for. But no one is using Echelon, which has access to all phones/emails/security cameras, to do this. Nope. The machine has become sentient, and is planning something potentially catastrophic.
Also, there is a random girl played by Tamara Feldman who doesn't really add anything to the movie in my eyes.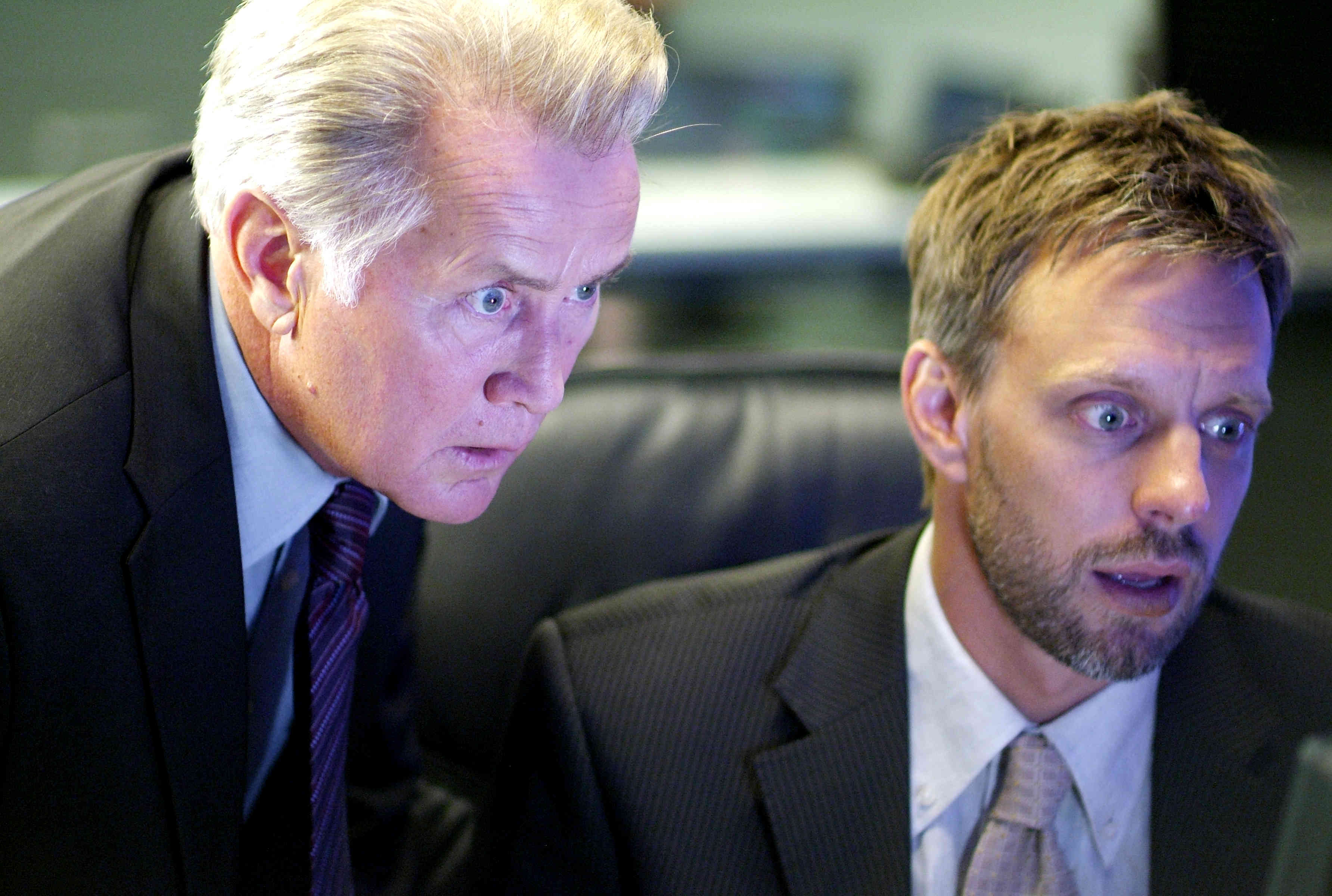 Knock Knock! Who's there? Holy fuck why are your eyes that big?!
I loved this movie. Well, the beginning. It was a lot more entertaining when it was secretive still. But after it turned into a sentient computer, and wondering what it wanted, there was still over half the movie to go. Hmm. Seems to lose its appeal at that point. Why not just stop doing what it says? Except for the fact that it will choose someone else, but still, calm down guys. If you know what is doing it, make it stop at the source, and you are good.
They just take forever to get to that conclusion, and try to throw a lot of ethical freedom stuff in the movie, that isn't at all clever, and all kind of lame.
I am surprised it had a 0% on Rotten Tomatoes, but only like 12 people reviewed it. Not the normal (hundreds?) Not sure. Weird site.
Good beginning, bad everything else. For shame.
2 out of 4.