June 20, 2014
Earth To Echo
It is clear from the trailers of Earth To Echo that it is going for a modernized, new ET feel. Kids find an alien, government wants to get it, they want to help it get home.
But wait? Didn't we just have another movie try that? Yeah, a few years ago, Super 8 tried to make a similar claim. And I loved Super 8, it just didn't make a lot of money an people forgot about it, despite it being a very well shot film.
So instead I won't think about it like a new ET. Mostly because I didn't find ET enjoyable in the slightest. Let the alien + kid genre stand on its own, I say!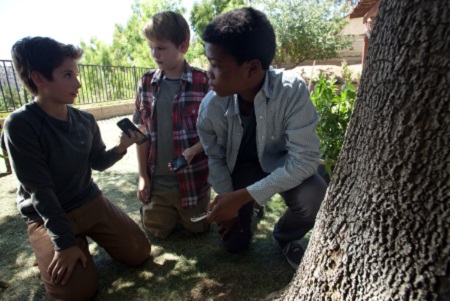 Kids these days. Playing outside with technology. What's the world coming to?
Out of all the themes present in Earth To Echo, the largest and most pronounced must be the theme of friendship. This story is about three childhood friends who have grown up in a neighborhood together.
The three friends are Tuck (Astro), a guy who has an active youtube page so he makes sure to record a lot of his activities for hits. Aka, the reason we get a movie out of this. We have Munch (Reese Hartwig), a "weirdo" / mama's boy who is into a lot more nerdier things and electronics. And we have Alex (Teo Halm), a foster kid who doesn't come out of his shell too much. They have been best friends for many many years, and now they have to move away.
Why? Because they are building an interstate through their subdivision, and nothing can be done about it. So all of their parents are packing up to leave their Nevada home and never see each other again. But wait! Something weird is happening in the area. Phones are messing up and breaking. Actually, it seems as if the phones are showing a map to a location in the desert some 20 miles away.
Well, if they are all about to move, why not spend their last night together going on a treasure hunt and building lasting memories. Yay, memories.
Unfortunately, they get into a situation much greater than they bargained for, when they find alien life.
Don't worry, this isn't just a dude adventure (or a dudeventure). We got a chick, eventually, with Ella Wahlestedt, and the big bad government guy played by Jason Gray-Stanford.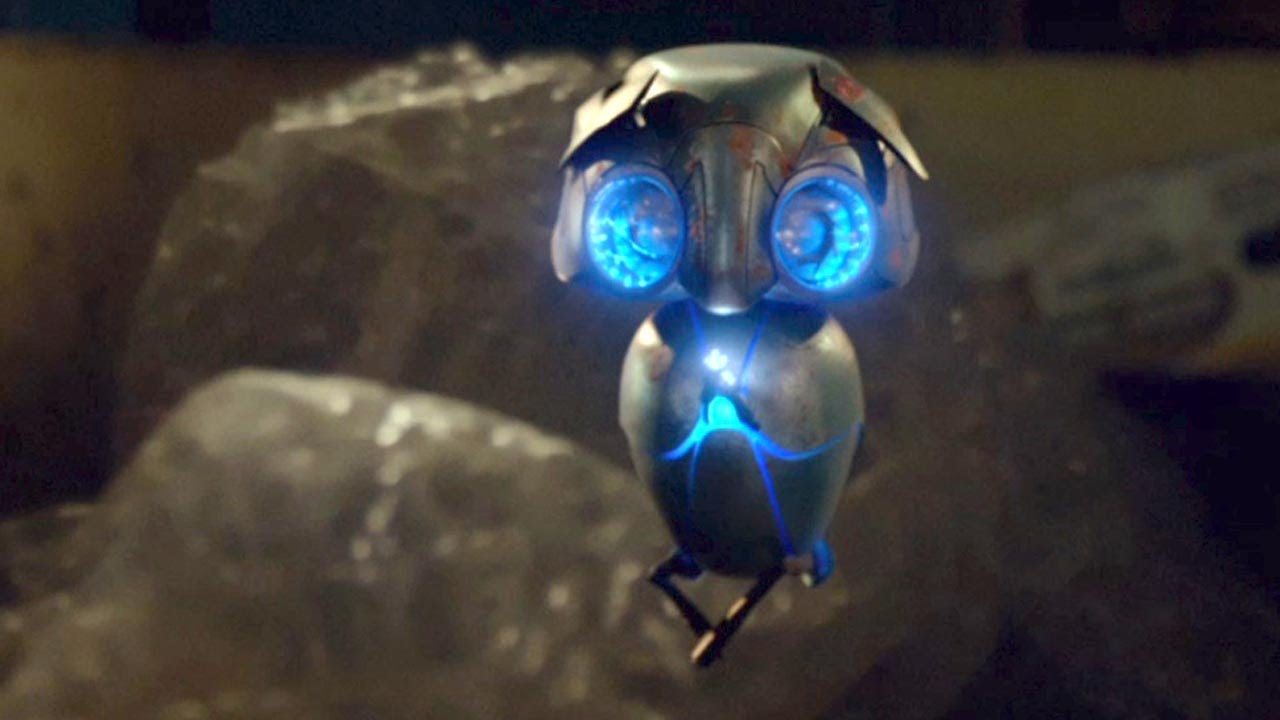 Hey look! They almost made it so he could't be easily turned into a toy. Almost.
The idea of a "shaky cam" movie scares a lot of people who think it is just a cheap gimmick. In this case, it adds a lot to the movie and only feels uncomfortable a few times near the beginning. Maybe a little bit too much bike offroading action, but other than that, it was really well done.
My main issues with Earth To Echo (outside of camera work) involve mostly technical issues. The timing of events in this movie seems to be all over the place, where they cram almost a whole day's of activities into one night somehow. It took me out of the experience on more than one occasion.
But the film has a lot of positives!
First of all, it was actually pretty funny. The boys had great chemistry with each other, tons of jokes and amusing moments occurred throughout the film and I was laughing out loud on several occasions. Because their chemistry was so great, it of course awakened the nostalgia of hanging out with your neighborhood friends back in the day, doing dumb things to pass the time. Good times, and good feelings.
The film also had the necessary tense moments once things began to get too hard for the few kids to handle. With over half of the film set during the night time, it does certainly help for the scarier moments, and thankfully it never feels too dark to not see what is going on.
Overall, it ended up being pretty entertaining. The fact that it was about friendship first, and aliens second kind of give it a more personal and relatable feel. I guess I liked it better than Super 8, despite the ratings. Mostly because I haven't watched Super 8 since I saw it for the first time (and it is still very pretty), but I can see myself seeing Earth To Echo over and over.
3 out of 4.