February 13, 2020
Downhill
A lot of people love Force Majeure. Haven't heard about it? Well, in the magical year of 2014, before all of this mess we are in, it was released in France. It won some awards, received a lot of praise, but did it win an Oscar for Best Foreign Film? Nope. Hell it wasn't even nominated. And unless a foreign film can win both the Oscar for Foreign Film and Best Picture, should we really care about it?
Now most films aren't Parasite, which means most films are going to get remade at some point.
Downhill is a remake of Force Majeure, with out the subtitles and who knows what else is different. Will it be more of a slapstick? Will there be a ridiculous scream with the avalanche? Will we get to see man butt?
Force Majeure was a really good movie, and I am hoping before seeing it that Downhill is as well.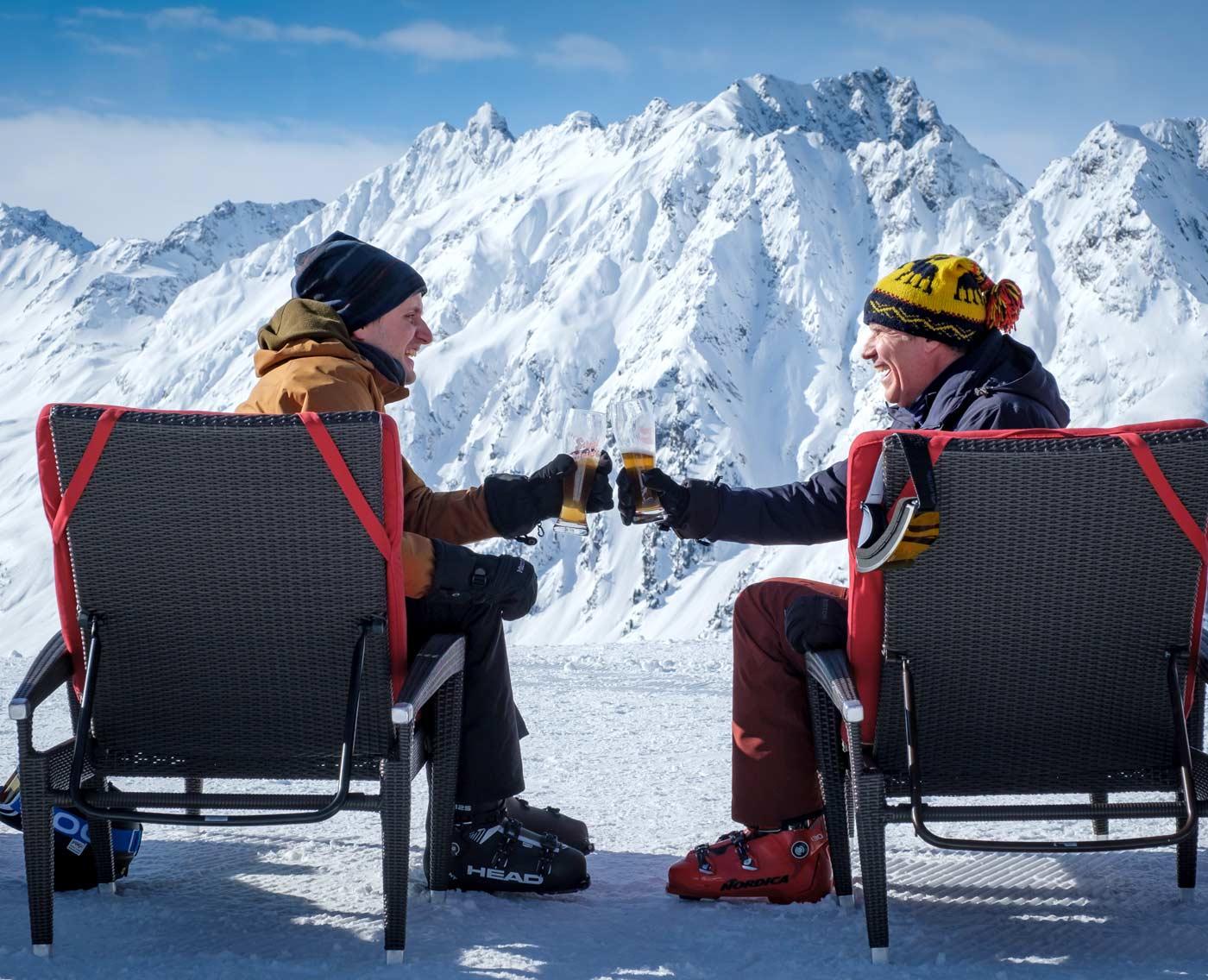 If anything we can get some sweet mountain shots out of it.
Pete (Will Ferrell) and Billie (Julia Louis-Dreyfuss) are a married couple with a couple of kids (Julian Grey, Ammon Jacob Ford) and the romance is on the lower end. Hopefully this very expensive and nice trip to Europe to go skiiing for a week will kick things off with each other. Bring their sexy back. Also, Pete is grieving about his dad dying earlier in the year, so there is that too.
Things start off fine. Their boys complain and argue, but whatever. They got a lot of fun stuff planned. However, when sitting outside to eat lunch at a restaurant, a controlled explosion happens bringing down some snow. An avalanche! And it is a bit scary to watch it coming towards them. Is it dangerous? Or will it be fine?
Well, when others begin freaking out they make their choices. Pete grabs his phone and runs away. Billie is left at the table with her kids and brings them down thinking her husband left them there to die.
And this sort of event unless dealt with right away will probably just build up over time. Like snow on a mountain. And eventually these feelings will avalanche down.
Also starring Kristofer Hivju, Miranda Otto, Zoe Chao, and Zach Woods.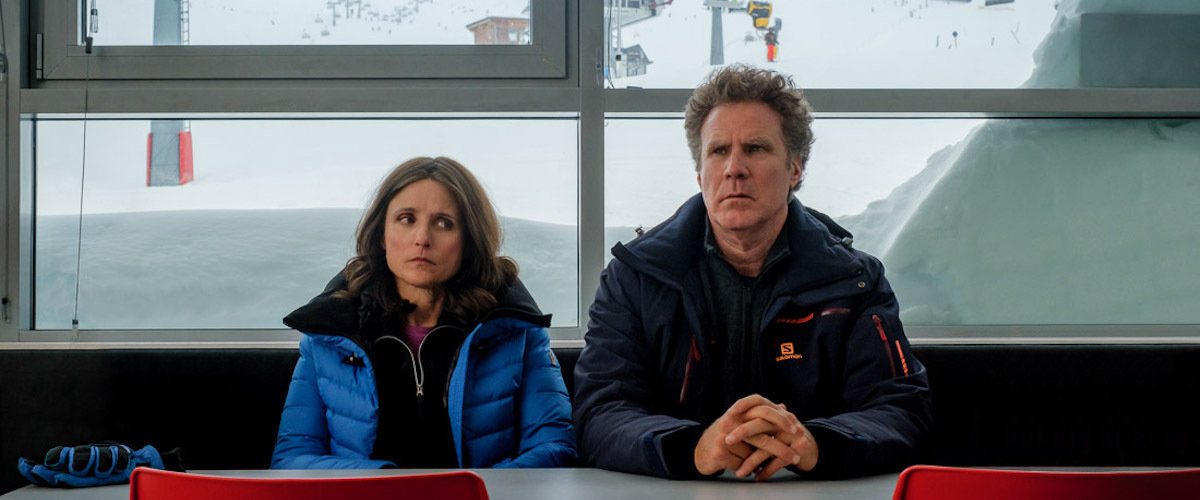 "The cowardice is palatable." – Billie, probably. 
Having to compare a movie to what it is based on can be hard. But int his case it is pretty easy.
Force Majeure is a good movie, Downhill is a bad movie, and it is sad to admit that.
In terms of what worked really, really well, we had Louis-Dreyfuss giving a great performance here. Her facial expressions, her outbursts, her confusion about her shitty husband. Her freak out before the helicopter was a good one and warranted.
In this film, they made Pete/Ferrell way more unbearable and the bad guy. I felt like we had some gray area in the first one. He was still clearly wrong, but they balanced it out eventually, sort of, and he wasn't a complete dick. Pete was someone I wish would have ran from the avalanche and literally just never came back. That would have made this a good remake, deal with that awkwardness.
This remake is shorter, rushes through some of the emotional turmoil, but still includes a bit of the awkward for some discomfort in your seats.
1 out of 4.