March 28, 2017
Donald Cried
Donald Cried is a small indie comedy/drama coming out, that is based on a short from 2012 of the same name.
And it is written and directed by Kris Avedisian, who also gets to play the titular Donald character. It is definitely a passion project, given the amount of effort one man put into getting his film and his face out there.
If anything, it means we are definitely going to get something original and outside of Hollywood, which is always a nice surprise.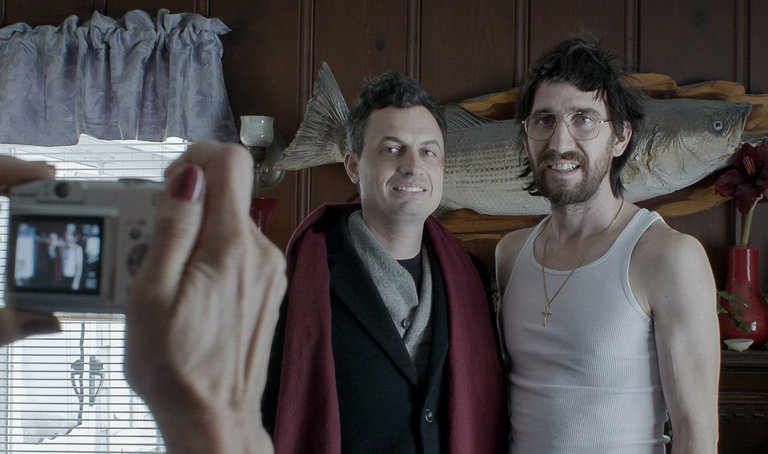 The only way this picture would be more uncomfortable if one of them was shirtless.
But first, we need to talk about Peter (Jesse Wakeman). Peter just returned to his small hometown because his grandmother, who was living in a nursing home, has passed away. He is the only one who can get there and take care of her affairs, but he really hates his hometown and would rather be there for a single day before heading back to NYC.
Well, on the bus ride over, he apparently left his wallet. That had his cash and his ID, but he didn't realize it until he got to her old house to gather some things and meet a realtor. Shit, getting home is going to be weird, because the bus has moved on. He cannot get a friend to wire him money from back home, so he is on his own, unless he asks someone from his past for help.
And there is where fucking Donald (Kris Avedisian) comes in. His old friend from high school, a long time ago. A guy who talks too much, talks about everything, just absolutely no filter and no aspirations. Now he has to ask Donald for help, for rides, and for money.
What you will quickly find out is that Donald is probably the most miserable person to hang out with, and Peter has to do it now all day. And the frustrations will get real quickly and repeatedly. Also featuring Louisa Krause as the cute realtor.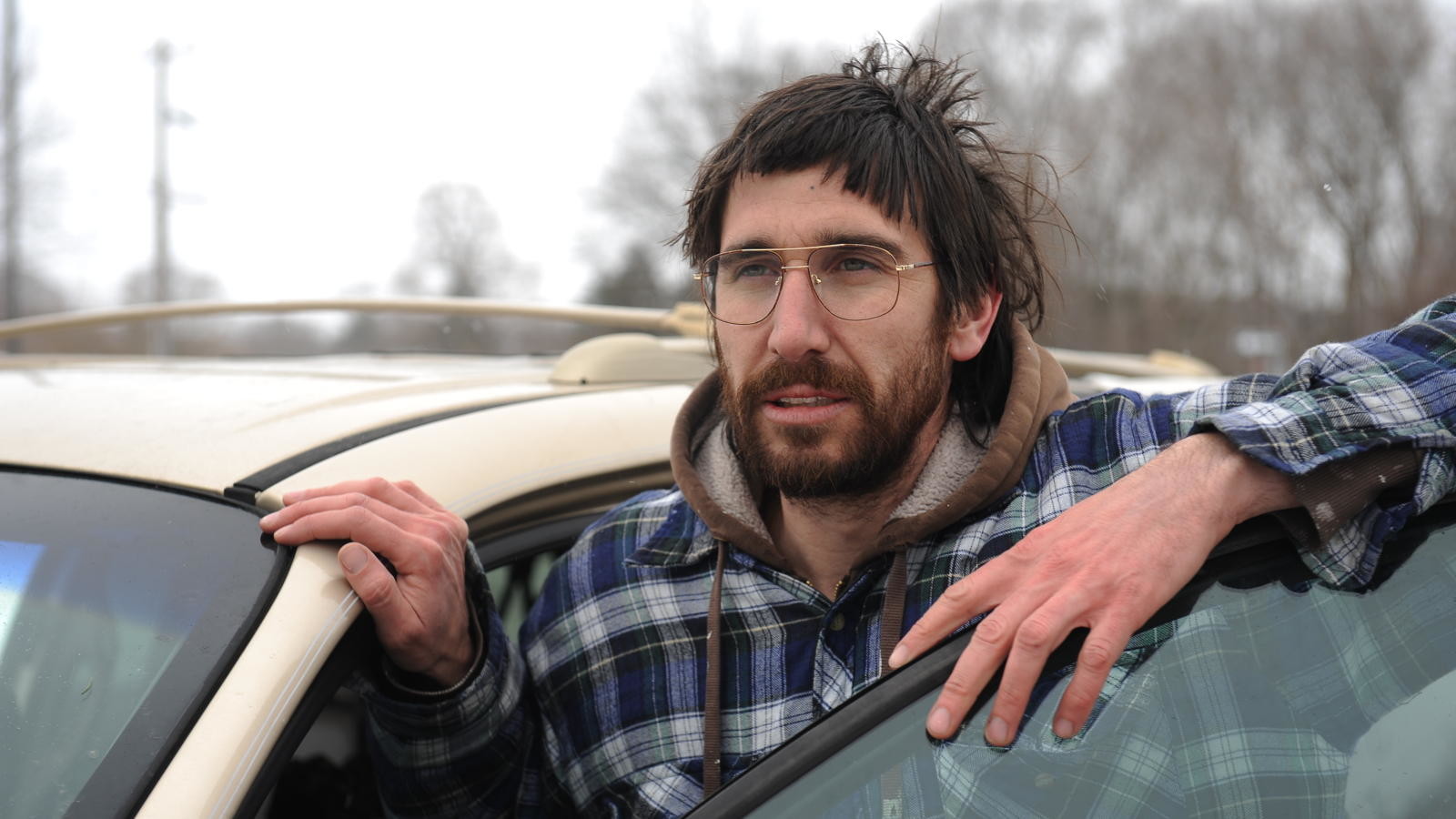 His haircut, his glasses, why I almost want to punch him already.
Donald Cried was a struggle to get through, because Donald was so incredibly hard to not turn off. As I already described, he talked constantly, he talked about terrible subjects, he couldn't take a hint, and you just feel so bad for Peter. But also, Peter was kind of a jerkish character two.
It was a miserable person, feeling miserable, by another person who didn't know he was miserable. Just a really fucking weird dude who didn't have any other friends.
And that is also why I rated it kind of high. Avedisian got under my skin, got in there nice and deep, but by golly, he also made me pay attention. I didn't try to pause my screener ever and do other things. I could only focus on the movie in front of me, because of how realistically outlandish the character was.
Now I don't plan on ever watching this movie again, but it does feature some really well acting in a relatively simple plot. Or at least, I hope these guys are acting and not like their characters in any way.
3 out of 4.