February 17, 2012
Death At A Funeral(s)
Plural? Yes.
I watched Death at a Funeral (British version) the other day, and I realized I wanted to see Death at a Funeral (American version) as well. Obviously the British one came first, but I figured they'd be different enough with the same general plot to do two reviews, but no. They pretty much are the same. Some different jokes, but all the same stuff happens. SO ONE SUPER REVIEW (that counts as two, damn it). Also probably my record for most tags. Two ensemble movies in one. Hooray!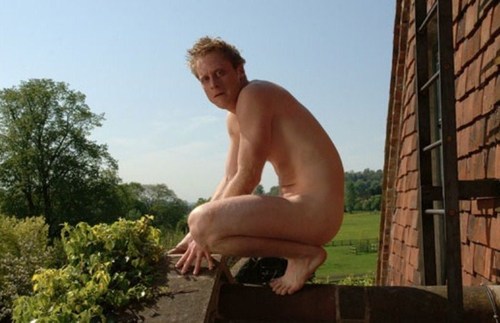 And why not start it off with a naked Alan Tudyk on a roof?
So in both movies, the patriarch of the family dies. The main guy (Chris Rock, Matthew Macfadyen) lived with his folks and is an inspiring writer, which is bad because his slightly younger brother (Martin Lawrence, Rupert Graves) already has made a best seller. Jealousy!
We also have their cousin (Zoe Saldana, Daisy Donovan) is bringing her new fiance to the funeral, hoping her own dad will approve of him. This makes the fiance (Alan Tudyk, James Marsden) nervous, and he takes some Vallium to calm down. But it really isn't Vallium. Her ex is also there (and trying to win her back…Luke Wilson, Ewen Bremner), now a friend of the family, along with another friend of the family (Tracy Morgan, Andy Nyman) who has the unfortunate job of looking out for the wheel chaired uncle (Danny Glover, Peter Vaughan).
Got all that? Too bad. A few problems go wrong, delaying the actual ceremony, which is perfect for the real main plotline. The midget who no one knows turns out to be the secret gay lover of their dad (Peter Dinklage, Peter Dinklage) with picture proof, and threatens to show everyone unless he gets a nice sum since he was left off of the will. Yes blackmail, and midgets.
I am sure I tagged some people and didn't mention them. Honestly I lost track. Here is Loretta Devine, who you would have guessed was in the American version without looking it up probably.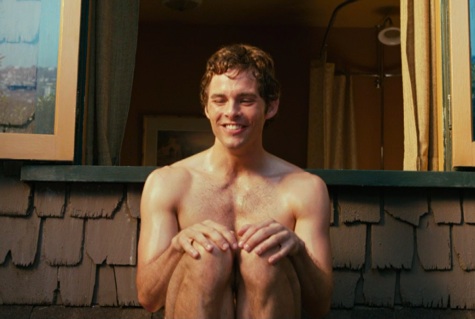 Somehow, both of these actors naked on a roof was the easiest "same scene" from both movies to find.
So, these movies both feature large ensemble casts, with a few different plot lines so that they can all build up and get crazy by the end of the movie.
But which is better? I have heard from multiple sources that they think the British version is WAY better than the American. They also said this before watching the American though. After watching both though I find that…well they are both okay. I didn't find one vastly superior to the other. Honestly, I probably would have been fine with either of them if only one of them had to exist!
So watch whatever version you choose, knowing full well that if you choose the British one for any other reason than it being the original, then you are probably a racist.
2 out of 4. (British)
2 out of 4. (American)